Daniel Ricciardo
Daniel Ricciardo: Net worth and salary
Daniel Ricciardo is considered to be one of the best overtakers, especially with his divebombs. The 30-year old made his F1 debut in 2011 with HRT. A year later, he moved to Toro Rosso alongside, Jean-Eric Vergne.
According to reports, Ricciardo has an annual salary of $29 million, with a net worth of $50 million.
After two years with the Faenza-based team, he graduated to Red Bull to partner Sebastian Vettel. He would remain with the team after Vettel's departure in 2015, this time teaming up with Daniil Kvyat. The two raced together until mid-2016 when Kvyat was demoted to Toro Rosso and Max Verstappen took his place.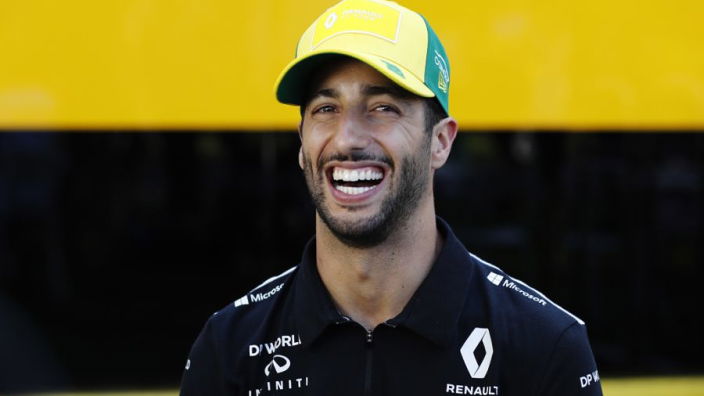 In mid-2018, Daniel Ricciardo announced his departure from Red Bull after an association spanning 5 seasons. Ricciardo joined Renault in 2019, partnering with Nico Hulkenberg. However, Ricciardo won't be renewing his Renault contract for 2021.
Many believed Ricciardo would eventually join Ferrari – given his hunger and passion to win the World Championship. Not to mention, having an Italian heritage. Sadly, it never came to pass.
The Australian was in talks with Ferrari but they never amounted to anything serious. He was beaten to a seat at the Scuderia by McLaren's Carlos Sainz.
Read: the cars owned by Daniel Ricciardo
After a largely unsuccessful stint with Renault, Daniel announced his switch to McLaren for the 2021 season. Ricciardo will be teaming up with Lando Norris at McLaren from next season.
Daniel Ricciardo: Stats and On-track Achievements
Ricciardo scored his first points in Australia 2012, with a ninth-placed finish. His first podium came at the Spanish GP in 2014 when he finished 3rd. He followed it up with another 3rd place finish in Monaco. The Perth native snatched his maiden win at the 2014 Canadian Grand Prix. Ricciardo went on to win two more races that year, in Hungary and Belgium.
While Ricciardo wowed fans with his incredible racecraft, he also has a unique taste in helmets. Daniel Ricciardo's 2019 lid, with the words – "Stop Being Them" caught everyone's attention and instantly became a fan favorite.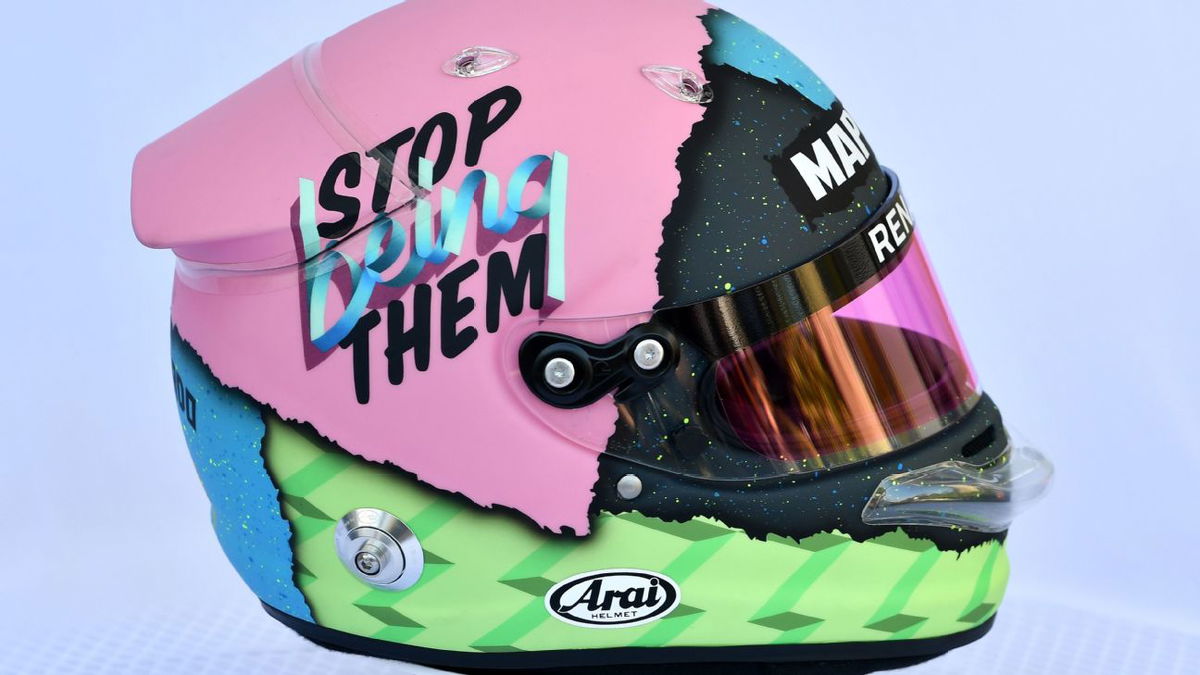 His 2020 helmet is an evolution of the 2019 lid with some crazy color combinations that truly stand out.
During the rest of his career, he would take four more wins. They were in Malaysia 2016, Azerbaijan 2017, China 2018, and Monaco 2018. His highest position in the driver's championship is 3rd in 2014 and 2016.
In a career spanning nearly a decade, Ricciardo's started 171 Grands Prix. winning 7 races and clinching 29 podiums. The Australian has scored 1040 points so far in his F1 career.
Daniel Ricciardo: Endorsements
The Australian driver has been sponsored by the likes of Aston Martin, Go Pro, Blue Coast, Puma, and more. As of 2020, he is worth around $50 million with an annual salary of $29 million.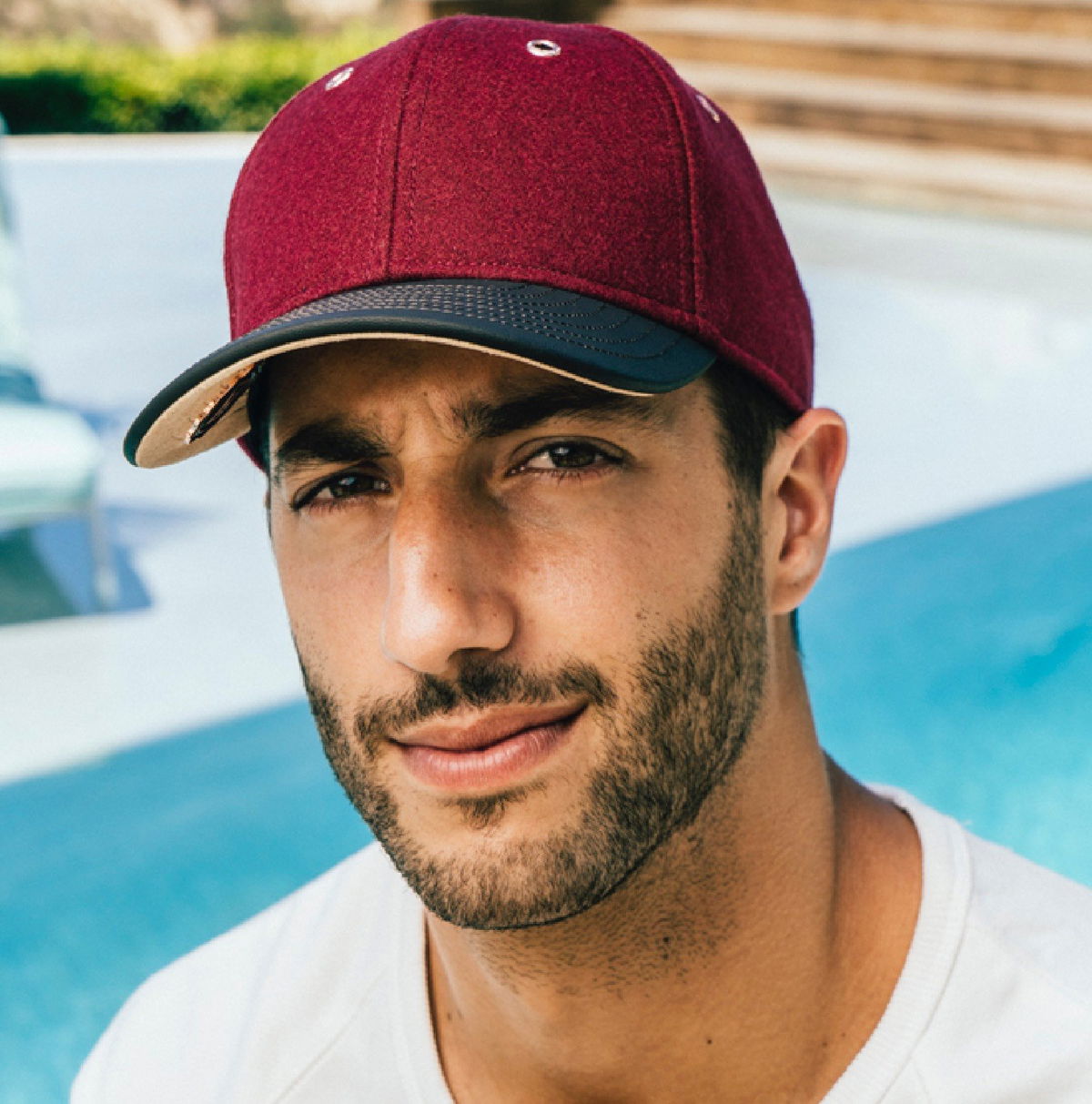 Ricciardo has also been sponsored by carsales.com, a website that is primarily used for vehicle classifieds. Recently, Ricciardo extended his contract with carsales for 2 more years.
Since 2017, Ricciardo has been teaming up with premium hat company Melin to release a line of hats developed in collaboration between Daniel and Melin.
Daniel Ricciardo: Foundation and Charity Work
Ricciardo is an ambassador for the Red Bull-backed Wings for Life foundation. He even auctioned off his Aston Martin V8 Vantage for charity. The proceeds went to the Racing for MNDi Foundation. Racing for MNDi Foundation funds research into the inherited form of Motor Neurone Disease (MND).
Following the horrific bushfires that left Australia reeling, Daniel Ricciardo donated an unspecified amount to the Australian Red Cross and WIRES wildlife rescue. Furthermore, the Perth native revealed that he would be auctioning his race suit to raise money for charitable causes.
Personal life
Read: Who are Daniel Ricciardo's parents?
For someone who's quite open and active across social media, Ricciardo is quite reserved about his personal life. The Australian prefers to keep his family and relationships away from the limelight. There were rumors of Ricciardo dating Australian model Jessica Gomes in 2018, but the Honey Badger denied the same.
Read: Who is Daniel Ricciardo in a relationship with?
Daniel's current girlfriend remains unknown and his dating game remains a mystery. However, Ricciardo is unmarried and does not have a wife.
Read: Daniel Ricciardo's luxurious house
Ricciardo also has an impressive tattoo collection, which is pretty ironic, considering his fear of needles.
Read: Daniel Ricciardo talks about his tattoos
How to contact Daniel Ricciardo
Interested parties can reach out to Daniel Ricciardo through his official website at https://danielricciardo.com/
For business and media inquiries, one can email at: ricciardo3@caa.com
Apart from these methods, fans can contact Ricciardo through his many social media accounts. The Australian driver is particularly active on Twitter and Instagram.  Additionally, Ricciardo also uses Facebook and Youtube.
| | |
| --- | --- |
| Age | 30 |
| Marital Status | Single |
| Residence |  Monaco |
| Nationality | Australian |
| Team | Renault |
| Endorsements | Aston Martin, Go Pro, Blue Coast, Puma, Stance Socks, carsales, Melin |
| Championships | 0 |
| Annual Salary | $29 million |
| Net Worth | $50 million |
| Birthday | 1st July |
| Height | 1.78m |
| Ethnicity | White |
| Championships | 0 |
| Kids | 0 |