Daniel Suarez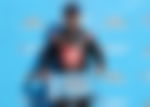 Daniel Suarez- 2021 Net Worth, Salary, and Endorsements
Daniel Suarez is a professional NASCAR racer. He races as a full-timer in the NASCAR Cup Series.
Daniel Suarez-Stats and Championships
Suarez started his on-field career in karting in 2002. In 2015 he joined stock car racing, NASCAR Xfinity Series.
Over the course of five years, he competed in 84 races. He further bags three victories, 55 top tens, and 6 pole positions too.
Subsequently, his last race in the Xfinity Series was in 2018. He further ranked 93 in his last year. However, his best finish is in 2016, ranking first.
His career in NASCAR PEAK Mexico Series records 76 races in 6 years. He has triumphed 10 times in his 6 years' term. He further has 39 top tens and 13 pole positions too.?Suarez finished best in 2013, ranking 13th.
At the NASCAR Gander RV & Outdoors Truck Series, Suarez competed in 27 races in a term of three years.
He grabbed 1 victory, with 1 pole position, and 16 top tens. His best finish is in 2016, ranking 81.
In the NASCAR Cup Series, he is racing full time at present with car number 99. Following that, he is racing under the Trackhouse Racing Team.
He boasts no victories in this field yet. However, he has 32 top tens and 2 pole positions in the tenure of four years.
In 143 races that he has competed in so far, his best finish records in 2019, ranking 17th.
He further boasts other achievements and awards, like the 2016 NASCAR Xfinity Championship. He further was the Monster Energy Open Winner in 2017 and 2018.
Suarez received the 2010 NASCAR Series Corona Rookie of the Year award. In 2015 he further got the NASCAR Xfinity Series Rookie of the Year award.
Daniel Suarez- 2021 Net Worth
According to internet sources, he has a net worth of $1.5 million.
He has several victories and accolades tucked under his belt. The Mexican racer has a periodic income of $895,000 according to internet sources.
Daniel Suarez - Foundations and Charity
Suarez is active in the realm of philanthropy and charity too. He is known to have raced for collecting funds and contributing them to the Children's Miracle Network Hospitals.
Daniel Suarez- Personal Life
Born on January 7, 1992, Daniel Suarez is not a single child. He has two sisters and a younger brother too. His parents are Alejandro Suarez and Rosaline Garza.
While he was born in Monterrey, Nuevo Leon, Mexico, he currently lives in Huntersville, North Carolina. According to sources, he is in a relationship with Julia Piquet since 2019.
How to Contact Daniel Suarez?
Suarez is active on various social media platforms. He has his profile on Instagram, Twitter, and has an official website too.
Daniel Suarez- Quick Facts
| | |
| --- | --- |
| AGE | 28 |
| NATIONALITY | Mexican |
| DATE OF BIRTH | January 7, 1992 |
| ETHNICITY | White |
| MARITAL STATUS | In relationship |
| GIRLFRIEND | Julia Piquet |
| RESIDENCE | Huntersville, North Carolina |
| HEIGHT | 5?9?? |