Danny Green
Danny Green: Net worth, Salary, and Endorsements
Danny Green entered the NBA in 2009 as the 46th overall pick in the draft. He plays the small forward position and has won three NBA championships in his career. 
Green was born in 1987 in New York. He initially went to North Babylon High School but later transferred to St.Mary's. Danny Green earned a strong name for himself as a teenager and was considered to be a four-star recruit upon graduating. 
ADVERTISEMENT
Article continues below this ad
He averaged 20.0 points, 10.0 rebounds, and 4.0 assists in his senior year and was a McDonald's All-American in 2005. 
After gaining a reputation, Green then joined the University of North Carolina where he began as the sixth man during his freshman year. He pledged his services to UNC for all four years and only then declared for the NBA draft.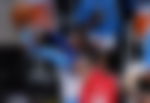 Green evolved into a terrific long-range shooter at UNC and gradually rose through the ranks with his talent. He was a member of the starting five when they were crowned NCAA champions. 
Furthermore, Green is the only North Carolina Tar Heel to have 1,000 points (1,368), 500 rebounds (590), 200 assists (256), 100 blocks (155), and 100 steals (160).
Danny Green NBA career 
After being picked by the Cleveland Cavaliers in the 2009 draft, the team waived Green after just 20 games. He then joined the San Antonio Spurs in 2010, transferred to the D-League twice, and then re-signed with them again in 2011. 
He evolved as an important perimeter defender and honed his shooting skills to become the Spurs' go-to three-point shooter. During the 2013 NBA Finals, Green broke Ray Allen's record for most three-pointers made in an NBA finals series with 27 successful 3-pt shots. This record was then bettered by Steph Curry in the 2016 Finals. 
Green was then traded to the Toronto Raptors along with Kawhi Leonard after spending seven seasons with the Spurs. He found immense success in his first year in Toronto and his experience helped the franchise scale massive heights. 
His three-point shooting proved to be of great value to the team as they made a dominant run to the 2019 Finals where they defeated the Golden State Warriors in six games. After earning his second ring, Green once again made the move and joined a different team, but this time, he spent only one year with the Raptors.
Danny Green signed with the Los Angeles Lakers in 2019 and was offered a two-year contract. After a disappointing rookie Laker season, he helped the team finish atop the Western Conference the following year.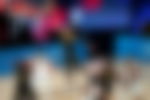 Furthermore, the Lakers won the 2020 championship, which made Green and teammate LeBron James the third and fourth players to win three championships with three different teams after John Salley and Robert Horry. 
Then in 2020 off-season, the Lakers traded Danny Green alongwith a first-round draft pick to gain Dennis Schroder. Later, the OKC sent Danny to the Sixers in an exchange of multiple players.
Major Achievements 
3x NBA Champion 




NBA All-Defensive Second Team (2017)




Slovenian Cup Champion (2011)




NCAA Champion (2009)




Third-team All-ACC (2009)




ACC All-Defensive Team (2009)




McDonald's All-American (2005)




Second-team Parade All-American (2005)
Danny Green current contract
After winning the NBA championship with the Toronto Raptors in 2019, Green decided to make a move and joined the Los Angeles Lakers. He signed a two-year $30 million contract with the franchise. 
Currently, he is on a 2-year $20 million contract with the Sixers with equal division of guaranteed salary for both years. He was signed using early bird/free agent contract and will hit an unrestricted free agency in 2023.
Danny Green Net Worth and Endorsements 
Danny Green has been around the NBA for more than a decade. He's an experienced contender who has earned plenty of riches through his contracts. Green has earned several million through various deals, and Celebrity Net Worth estimates his value to be $12 million. 
Furthermore, Danny Green has a multi-year sneaker deal running with PUMA. He also endorses "Manscpaed," a personal grooming product.  
Danny Green NBA Career Stats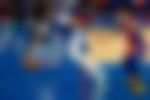 Danny Green is an excellent perimeter defender as well as a long-range shooter. His knack for three-point shooting has earned him quite a reputation in the league. The NBA veteran carries career averages of 9.5 points, 3.8 rebounds, 1.7 assists, 0.8 blocks, and 1.0 steals per game (Updated till October 2nd 2021). 
Danny Green NBA sneaker contract
Danny Green signed a multi-year deal with PUMA in 2018 in order to help the brand re-emerge as top sneaker endorsers in the league. With his 2020 championship triumph, Green became the first PUMA athlete since Isiah Thomas in 1990 to win the title. 
ADVERTISEMENT
Article continues below this ad
Green has sported various PUMA sneakers during game days. The most popular models are RS-Dreamer, Clyde Hardwood, Clyde Court. He also receives special customized editions as part of the deal. 
| | |
| --- | --- |
| Age | 34 |
| Marital Status | Engaged (Blair Bashen) |
| Children | - |
| NBA Championship Rings | 3 (2014, 2019, 2020) |
| Nationality | American |
| Height | 6′ 6″ (1.98 m) |
| Weight | 215 lbs (108 kg) |
| Endorsements | PUMA, Manscaped |
| Wingspan | 6'8" (2.08 m) |
How to contact Danny Green?
ADVERTISEMENT
Article continues below this ad
Danny Green Instagram: greenranger14
Danny Green Twitter: @DGreen_14