Darrell Waltrip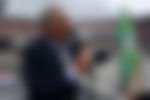 Darrell Waltrip: 2021 Net Worth, Salary, and Endorsement
Darrell Waltrip is an American motorsports pundit, writer, public TV telecaster, and race driver.
Darrell hustled from 1972 to 2000 in the NASCAR Winston Cup Series now known as the NASCAR Cup Series. He is remembered for driving the No. 17 Chevrolet for Hendrick Motorsports. Waltrip is a three-time Cup Series champion. He won the championship in 1981, 1982, 1985.
ADVERTISEMENT
Article continues below this ad
Darrell Waltrip: Stats and Championship
He Posted an advanced NASCAR arrangement record of 22 top five completions in 1983 and 21 top-five completions in 1981 and 1986. Waltrip won 84 NASCAR Cup Series races. It includes the 1989 Daytona 500, a record five in the Coca-Cola 600, and a track and Series record for any driver at Bristol Motor Speedway with 12 successes.
Those triumphs attach him with Bobby Allison for fourth on NASCAR's win list in the Cup Series and second to Jeff Gordon for the most victories. Waltrip is positioned second in pole positions with 59 pole positions.
Darrell Competed in 809 Cup races in 29 years (1972–2000). He has scored 271 Top 5s and 390 Top 10s. Darrell posted $19,886,666.00 in race winnings. Darrell was the first NASCAR driver to be granted over $10 million in race rewards, more than $26 million in the present worth.
Waltrip filled in as an expert for Fox Sports close by Mike Joy, and Jeff Gordon, a writer at Foxsports.com, and a writer. He is the elder sibling of NASCAR driver and the MWR group proprietor Michael Waltrip.
Darrell Waltrip: 2021 Net Worth
According to Celebrity Net Worth, he has total assets of $25 million dollars.
Waltrip resigned from the editorial box at the finish of Fox's transmission plan for the 2019 NASCAR season in June 2019.
Darrell Waltrip: Sponsors
Sponsors of Darrell were Western Auto, Builders Square, NTN Bearings.
Darrell Waltrip: Family
Darrell is hitched to Stevie Waltrip. The couple got married in 1969 and has been together. They have two daughters, Jessica Waltrip, Sarah Waltrip.
ADVERTISEMENT
Article continues below this ad
How to contact Darrell Waltrip
Darrell is very active and highly popular on social media. As a result, it's the most accessible and easiest method to keep in touch with the 3-time Cup Series Champion.
Waltrip is on all the popular social media platforms such as Twitter, and Facebook.
ADVERTISEMENT
Article continues below this ad
| | |
| --- | --- |
| Age | 73 Years |
| Residence | Owensboro, Kentucky |
| Nationality | American |
| Team | Hendrick Motorsports |
| Endorsements | Western Auto, Builders Square, NTN Bearings |
| Championships | 3 |
| Birthday | February 5, 1947 |
| Height | 6 ft (1.85 m) |
Darrell Waltrip News Feed
---
---
---
---
---
---