David Beckham
David Beckham 2021: Net Worth, Salary, and Endorsements
In terms of a pure right-winger, David Beckham excelled like no other soccer player. A stylish player both on and off the pitch, Beckham's crossing ability and free-kicks are still the stuff of legends.
He has now retired from professional soccer while continuing his other business ventures. He represented, and even captained, the English National team while playing for clubs like Manchester United, Real Madrid, PSG, AC Milan, and LA Galaxy. Hence, in a career that spanned nearly two decades, Beckham's influence on soccer cannot be underestimated.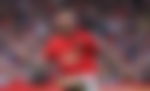 Early Life
ADVERTISEMENT
Article continues below this ad
The English player was born to David Edward Alan Beckham and Sandra Georgina on 2 May 1975. His father was an appliance repairman, while his mother was a hairdresser. He had two sisters and lived a happy family life.
He studied at Chase Lane Primary School and attended Chingford County High School. His interest in soccer was well known as Beckham played for a local team named Ridgeway Rovers. After his incredible talents came into the forefront, Manchester United decided to sign him up in 1991. From there, the journey started from a lanky teenager to one of the most iconic soccer players of his generation.
He is now married to Victoria Beckham, who was a member of the famous Spice Girls. They have 4 children; the first three boys named Brooklyn, Romeo, and Cruz and the youngest is a daughter named Harper Seven.
David Beckham's career
Along with the famous 'Class of 92' that included Ryan Giggs, Nicky Butt, Gary Neville, Phil Neville, Paul Scholes, and himself, Beckham won the FA Youth Cup and put them on the map. After he was loaned out to Preston North End, he returned to United in 1995 and became a mainstay in the first team. The next year saw him winning a league double as Sir Alex Ferguson incorporated the young players into the starting line-up. Moreover, the famous treble in 1999 saw him helping the club to win the Premier League, the FA CUP, and the UEFA Champions League. He scored 61 goals in the Premier League for United and won six Premier League Medals.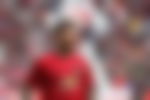 In 1996, he made his international debut for England. In the 1998 World Cup, Beckham started against Columbia and scored a trademark free-kick in a 2-0 win. However, the tournament ended in disappointment. Beckham got sent off in the round of 16 matches and faced a lot of criticisms from English fans.
However, in 2001, his last-gasp free-kick against Greece etched itself into English fans' minds as an iconic moment for the England soccer team. Despite those performances, England got knocked out in the quarterfinals during the World Cup in Japan and South Korea in 2002. Soon after, the European Championships started, but he missed a vital penalty shoot-out and got knocked out against Portugal.
After that, Beckham moved to Real Madrid in 2003. With players like Zinedine Zidane, Roberto Carlos, Ronaldo, and Figo, Real Madrid challenged Barcelona with the squad dubbed 'Galacticos.' He played for Real Madrid for four years and scored 20 goals and won one league title.
Despite playing with world-class players, the 'Galacticos' were never as successful as expected. The 2006 World Cup in Germany saw him play his last tournament for the England national team. During his international career, he scored 17 goals in 115 appearances. The English winger moved to the USA and played for LA Galaxy and spent five seasons with the club. He also had a brief stint with AC Milan and was a key reason for the growth of the MLS.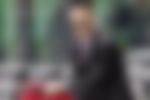 The famous winger then moved to PSG in 2013. He contributed his salary to charity during his five-month stint at the club. Thus, his career ended after achieving incredible success.
David Beckham's Net Worth and Endorsements
After his glorious soccer career, Beckham became an established entrepreneur. His net worth is $450 million. His annual salary is $50 million.
Due to his incredible looks, Beckham signed many endorsement deals with different companies. He was the first true 'superstar' of the beautiful game. He has signed deals with H&M, a fashion clothing retailer by partnering with Kevin Hart. Likewise, he promoted Tudor watches and Haig Club Whiskey as well. His playing career saw him signing a deal with Adidas and was a mainstay for their Predator boot collection. Moreover, he signed deals with companies like Kent & Curwen, Diageo, Jaguar, Breitling, Sainsbury's, Armani, Gillette, AIA Group, and PepsiCo.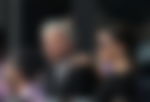 Under his brand Beckham, Victoria runs an extremely famous fashion line. He also owns the MLS franchise team, Inter Miami. Apart from being a sensational soccer player, Beckham's expertise in the field of business has raised his total net worth.
ADVERTISEMENT
Article continues below this ad
Social Media Accounts
Instagram: @davidbeckham
ADVERTISEMENT
Article continues below this ad
| | |
| --- | --- |
| Age | 46 |
| Marital Status | Married to Victoria Beckham |
| Height | 183 cm |
| Weight | 165 lbs |
| Teams | Manchester United, Preston North End, Real Madrid, LA Galaxy, AC Milan, PSG |
| Nationality | England |
| Endorsements | Adidas, Jaguar, Pepsi, Gillette, Armani, Diageo |