David Beckham
David Beckham: Net Worth 2023, Family, Career, Inter Miami, and More
David Beckham is possibly one of the best English soccer players of all time. After rising through the youth ranks of Manchester United, the right winger went on the establish his soccer legacy in different countries.
Along with England, he also made a big name for himself in Spain, Italy, America, and France. While leaving his soccer blueprint on clubs like Manchester United and Real Madrid for the upcoming generations, he also captained his national side from time to time.
While his career lasted for about two decades, his impact on soccer is much greater than you think.
David Beckham?s 2023 Net Worth
After a long illustrious soccer career, Beckham decided to immediately move into the business line. Within a year after retirement, Beckham decided to exercise his option to buy an expansion team in the MLS. As per Celebrity Net Worth, the English soccer veteran is worth $450 million. Apart from signing gigantic club contracts during his career, he also made quite a lot of money from different endorsement deals.
During the course of his playing career, Beckham represented brands like Calvin Klein, Vodafone, Pepsi, Adidas, Gillette, Jaguar, Armani, AIA Group, and many more. Interestingly, he was also the most searched sports-related term on Google in 2003 and 2004.
Just before the World Cup, Beckham reportedly increased his earnings by 3X as he signed a $180 million deal. Apart from that, he owns three gigantic properties. Their main residence is located in London, while their five-bedroom penthouse is in Miami. Their third and most exciting property is worth ?6 million in the Cotswolds.
The soccer star?s early life
On May 2, 1975, David Beckham was born to David Edward Alan Beckham and Sandra Georgina. His mother was a popular hairdresser, while his dad was an appliance repairman. Beckham is the middle child between his elder and younger sister namely Lynne Georgina and Joanne Louise. He studied at Chase Lane Primary School and attended Chingford County High School.
Beckham was lucky enough to already be in a soccer-loving family. In other words, he didn?t have a lot of convincing to do when he unveiled his passion to become a soccer player. When he was young, he got a chance to take part in a training session with Barcelona, as part of a contest. Apart from that, he started to work towards his passion at Ridgeway Rovers, a local youth team.
Young Beckham was the mascot for Manchester United when they faced West Ham in 1986. Several years later, he signed his first youth deal at Manchester United in 1991.
David Beckham and his soccer career
David Beckham is originally part of the ?Class of 92? along with Ryan Giggs, Nicky Butt, Gary Neville, and Paul Scholes. After winning the Youth FA Cup with these future all-star names, he went on loan to Preston North End in search of regular first-team soccer. Upon his return, he immediately became a part of the first team at Manchester United.
Along with Beckham, Sir Alex Ferguson made it a point to build his next squad around the ?Class of 92?. And the rest is history. The English soccer veteran went on the win the treble in 1999 comprising the Premier League, the FA Cup, and the UEFA Champions League. However, due to certain disagreements with Sir Alex Ferguson, the English soccer club shockingly transfer-listed him in 2003.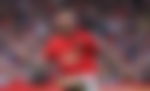 During his glorious tenure at Manchester United, he scored 62 goals in the Premier League while winning six Premier League medals.
He made a shock move to Real Madrid. With players like Zinedine Zidane, Roberto Carlos, Ronaldo, and Figo, the 'Galacticos? always challenged Barcelona for the La Liga title. While Perez?s era of golden players never really got going at Real Madrid, Beckham managed to just win one league title. During those four years at Real Madrid, he scored a mere total of 20 goals.
Parallelly, Beckham had also established himself in the national team during those last ten years. He made his international debut for England in 1996. While their 1998 World Cup campaign ended in utter disappointment, he did score a freekick in his trademark Beckham-esque fashion against Colombia. However, a red card in the round-of-16, when his team needed him the most did not sit well with the fans.
Even after having star players in the English national team, they couldn?t really ever make it work. Beckham?s side shockingly lost to South Korea in 2002. Following that, he missed a vital penalty against Portugal in the European Championship and gave up their spot there as well. The 2006 FIFA World Cup was his last ever major tournament in national team colors.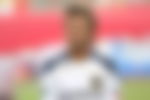 With a total of 115 appearances, Beckham managed to score 17 goals for England.
The English soccer veteran then moved to the USA and played for LA Galaxy and spent five seasons with the club. He also had a brief stint with AC Milan and was a key reason for the growth of the MLS. Beckham then moved to PSG in 2013. He contributed his $50 million salary to charity during his five-month stint at the club. He then announced his retirement from playing the sport.
The English soccer legend?s achievements on and off the soccer field
Club level
Premier League: 1995?96, 1996?97, 1998?99, 1999?2000, 2000?01, 2002?03
La Liga: 2006?07
MLS Cup: 2011, 2012
Ligue 1: 2012?13
Individual
FIFA World Player of the Year ? Silver Award: 1999, 2001
PFA Young Player of the Year, Sir Matt Busby Player of the Year: 1996?97
UEFA Club Footballer of the Year, UEFA Club Midfielder of the Year: 1998?99
English Football Hall of Fame: 2008
Premier League Hall of Fame: 2021
MLS Comeback Player of the Year Award: 2011
Special honors
Officer of the Order of the British Empire by Queen Elizabeth II: 2003
United Nations Children's Fund (UNICEF) Goodwill Ambassador (2005?present)
Apart from that, David Beckham also became the first Englishman to win league titles in four different countries. He was the first British player to score at three World Cups and also play 100 UEFA Champions League games.
David Beckham?s wife Victoria Beckham and their kids
David Beckham first met Victoria in 1997. At that time, Victoria was still part of the Spice Girls band and Beckham was at Manchester United. The English soccer veteran took notice of her during a soccer match while she was seated in the lounge area. As claimed by both, the two of them instantly fell in love with each other. Just about a year later, the two of them get engaged.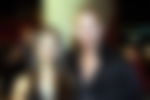 On March 4, 1999, they welcomed their first child into the universe. A few months after Brooklyn?s birth, the celebrity couple tied the knot at Luttrellstown Castle outside Dublin. On September 1, 2002, they confirmed the birth of Romeo, their second child.
Their third baby, Cruz was born in Spain. At that time, the celebrity couple had moved to Madrid due to Beckham?s soccer commitments. Several years later, the Beckhams welcomed Harper, their last kid but first daughter.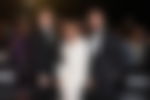 As of today, Brooklyn Beckham has happily tied the knot with Nicola Peltz. When he was a teenager, he was on the path to becoming a soccer player just like his dad. After trying to pursue a career in modeling, Brooklyn then switched to photography and is currently pursuing his options in the cooking space.
Unlike his elder brother, Romeo Beckham joined followed his father?s footsteps and became a soccer star. In 2021, he made his debut for Fort Lauderdale CF against Tormenta FC. Other than that, he also pursues his interest in modeling.
Cruz Beckham is reportedly into music. But he also landed his first magazine cover in 2022. A few months ago, both David and Victoria poured their heart out for Cruz?s eighteenth birthday. Last but not least, Harper Beckham, 11, is still quite young to pursue any profession as of now. However, it seems like she can become quite the perfect model!
David Beckham and his soccer team Inter Miami
In 2014, Beckham decided to exercise the option of buying an expansion team in the MLS. This unique clause was part of this deal with LA Galaxy, back in 2007. The English soccer veteran paid $25 million to get the paperwork rolling. After multiple delays on the stadium deal, his business group agreed to fund $250 million for the stadium with a seating capacity of 20,000.
Inter Miami CF made its debut on March 1, 2020, against Los Angeles FC. Coached by Phil Neville, the club has to still make an impact in the MLS. Currently, in its fourth season, the club finished with a #10, #11, and #6 ranking in the Easter Conference respectively during its first three seasons. Moreover, there have been fruitful attempts by Beckham's team to sign players from European leagues. And recently, Inter Miami is reportedly trying to sign Lionel Messi as he is set to leave Paris Saint Germain, which is also Beckham's former club.
| | |
| --- | --- |
| Name | David Robert Joseph Beckham |
| Born | 2 May 1975 |
| Place of Birth | London, England |
| Nationality | English |
| Education | High School |
| Parents | David Edward Alan Beckham, Sandra Georgina |
| Height | 6 ft 0 in (1.83 m) |
| Weight | 75 kg |
| Wife | Victoria Caroline Adams |
| Kids | Brooklyn, Romeo, Cruz, Harper |
| Social Media | Instagram, Facebook, TikTok, IMDb |