David Benavidez
David Benavidez?s Net Worth 2023, Career, and Family
David Benavidez: Net Worth 2023
Phoenix, Arizona-born David Benavidez has participated in twenty-six fights and has not lost any in a career that started in 2013. Most of his initial matches occurred in Tijuana, Mexico, or his hometown Phoenix, Arizona. Barring the few key fights recently, details regarding his earnings from the rest remain hard to find.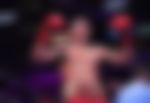 Hence, perusing multiple portals to gauge his net worth, without endorsements or bonuses, puts it near $2 to $5 million.
Some crucial matches that rewarded him handsomely include the first bout against Ronald Gavril in September 2017, for which he took home nearly $400k. Then again, two years later, the match against Anthony Dirrell that fetched his second world title made him richer by $1 million.?
Last year, for the bout in May against Canadian boxer David Lemieux, Benavidez reportedly received $350k and 60% of the earnings made through PPV sales.
There?s still a lack of details on the David Benavidez - approved services and goods. Nonetheless, in 2018, he was offered a sponsorship deal by renowned boxing promoter Bob Arum?s Top Rank, and he initially signed on the dotted line for $250k after agreeing to the proposal. Nevertheless, he changed his mind, refunded the cash, and canceled the deal.
Benavidez reportedly has some stakes in the clothing business. He sells his line of products, including tees, sweatpants, caps, and more, that appeal to fans of all ages. However, it remains futile to ascertain the true worth of his merchandise venture.
David Benavidez?s childhood and early life
David Benavidez was born on December 17, 1996, in Phoenix, Arizona, to a Mexican father and mother with Ecuadorian and Dominican ancestry. Details regarding his mother remain unavailable. However, per available sources, his parents divorced when David and his elder brother Jose Benavidez Jr. were young.
Jose Benavidez Sr.'s father came from Mexico, where he lived in poverty. At age eleven, he went to the U.S. He worked through the streets in California, eventually settling with his family in Arizona.
Just like his elder brother Jose Benavidez Jr. David picked up the nuances of boxing from his father, who left his hotel job to become a full-time boxing trainer. Their father said young David would watch videos of greats like Marco Antonio Barrera, ?Prince? Naseem Hamed, and Roy Jones Jr.?
He would wake up for early morning jogs. From age eight, he started participating in amateur tournaments. However, their parents' separation resulted in David and his sister living with their mother, while Jose Benavidez Jr. went along with their father.?
Without his father?s supervision, David Benavidez started passing his time binging on food and putting on weight. By age twelve, he weighed around 260 lbs. However, things changed when he eventually moved to Los Angeles in 2010 to pick up boxing from where he had left.?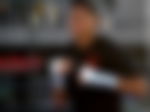 Jose Benavidez Sr. and his sons are proud of their Mexican heritage. He said, ?I grew up watching Oscar De La Hoya fight on Mexican Independence Day.? Though usually associated with countries like the U.S.A., Britain, or Russia, Boxing remains hugely popular in Mexico.?
The country has consistently produced first-rate boxers from Oscar De La Hoya, Julio Cesar Chavez, Erik Morales, Canelo Alvarez, and many others. David Benavidez epitomizes the Mexican boxing style, characterized by sheer aggression. Recently, Jose Benavidez Jr. appeared in the latest edition of the Creed franchise, Creed III.
David Benavidez?s family
Together since 2019, David Benavidez and his wife Karina Silva are proud parents to Anthony Benavidez. Silva reportedly has dabbled in modeling and is a social media influencer as well.?
She is also an entrepreneur based out of Seattle, Washington state. So far, she has launched two businesses, the brick-and-mortar ?Dress In Love? store and an internet outlet called ?The Shoe Closet.?
Her Instagram page also alludes to a company called ?Nudes by Karina,? which claims to sell ?premium shapewear.?
David Benavidez?s elder brother Jose Benavidez Jr. was born in Panorama City, California, on May 15, 1992. He took to boxing at age two or three. Later, he won eleven national championships, including the Silver Gloves twice. He also competed at the national Junior Olympics and was selected by the U.S. national team.?
At age sixteen, Benavidez Jr. became the youngest Golden Gloves champion, winning in the Light Welterweight division. His amateur record stands at one hundred and twenty wins against only five losses. He turned professional in 2010 and became the WBA (Interim) Light Welterweight champion in 2014. His professional record stands at twenty-seven wins against two losses.?
His son Anthony is just two years old. Hence it is too early to predict whether he will follow in his father?s footsteps or carry on the family boxing legacy. However, in videos uploaded on YouTube, he could be seen punching a bag.?
David Benavidez?s boxing career
Jose Benavidez Sr. introduced his younger son, David, to boxing when he was three. By the time he was eight, the latter had started winning amateur bouts. Unfortunately, his parents? separation proved detrimental to his progress.
Living with his mother and sister, David Benavidez took to wrong food habits. As a result, by turning twelve, he weighed nearly 250 - 260 lbs. However, he decided to take a stand. At age thirteen, overweight, he relocated to Los Angeles to be with his father and elder brother and, more importantly, get wholly invested in boxing.
His amateur record stands at fifteen wins against nil losses. On August 17, 2013, barely sixteen, Benavidez knocked out Erasmo Mendoza in the first round of his professional debut. Two years later, he won his first title NABF Junior Light Heavyweight.
On September 8, 2017, he scored a split decision victory over Romanian boxer Ronald Gavril and became the WBC (Vacant) Super Middleweight title holder. A few months later, he repeated the feat against Gavril and defended his title.?
His next big break came on September 28, 2019, when he defeated Anthony Dirrell to win his second world title WBC Super Middleweight. Though he breached the weight limits and, as a result, parted with the belt, he still defeated Roamer Alexis Angulo on August 15, 2020.?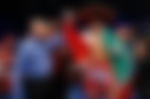 During the next three fights, he knocked down all the opponents, which included the bout against David Lemieux that fetched his third title, WBC (Vacant) Interim Super Middleweight.
David Benavidez?s signature boxing techniques
By all accounts, it?s clear that David Benavidez is a classic swarmer who prefers pushing his opponents to either a corner or the ropes and then unleashing heavy punches pulverizing their defenses.?
Combination Puncher:
Benavidez pushes the opponents towards the ropes in one of his signature moves. Once trapped, he lets loose a volley of devastating shots to the head or body, one after the other. The technique is highly effective since it confuses the opponent as to which shot will come next. But it also compels him into a more defensive approach that could lead to more mistakes.
Hard Body Hitter:
He usually throws a lot of angular hooks and uppercuts on the body that invariable forces the foe to let the guards down. He has often proven that apart from relying on sheer strength, he can be lightning-fast.? So he quickly follows it up with headshots.
Aggressive boxing style:
David Banvidez uses a high guard to protect his face. However, the technique is also proper where the foe, considering it an advantage, goes for an attack and throws several unnecessary shots, most of which land on Benavidez?s gloves or forearms.?
Then with a fast catch counter, he takes the opponent by surprise. Once the latter is hurt, Benavidez applies more pressure until the challenger capitulates.?
An amalgamation of Speed and power:
Many accuse David Benavidez of relying on his strength alone. However, a careful study of his past fights reveals that it's not the case. He does use his inherent power but ensures that it connects with the foe in the fastest possible way. Opponents barely get any time to think that way.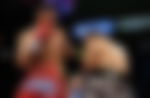 Strong foothold:
David Benavidez uses the regular tall up-right stance while facing the foe. However, he is known to be flexible with his stance rather than staying put. He doesn't lose his balance and moves with the shoulder. If the opponent pushes with combinations, Benavidez can move backward by putting weight on his hind leg.
David Benavidez?s car collection and other luxuries
Reportedly, David Benavidez owns not one but two extremely impressive automobiles. One is a Tesla, and the other one is a BMW X5. He appears to have a penchant for SUVs and sports cars alike. However, unlike cars, there?s not much public information available regarding motorbikes or, for that matter, whether he owns one or not.
But other reports claim that he owns a Lamborghini Aventador S Roadster worth $960,000 and a Ferrari SF90 Stradale, which comes at $1.5 million.?
Benavidez resides in his spacious abode in Arizona. The property is spacious, with a waiting area and a games room. He reportedly hosts many pool parties at his house for his friends. But a public estimate of the property?s value is not available.
David Benavidez's gym altercation with Caleb Plant
The world could sense bitterness between Caleb Plant and David Benavidez right from the outset during their first press conference. However, the foundation of the bitter feud between the two goes back a couple of years.
While the Benavidez camp squarely lays the blame on Plant for his sheer jealousy over David?s progress. Plant, on the other hand, blames Benavidez Sr. for unnecessarily taking his late daughter?s name.
Amidst the claims and counter-claims, things took a different turn when David Benavidez, accompanied by his elder brother and a few friends, confronted Caleb Plant in a gym where he was training.
From arguments to pushing and shoving, things went for a toss when Plant took a shot at Jose Benavidez Jr. Then a free-for-all followed, but before it could escalate, intervention by others seems to have brought it down.
David Benavidez's cocaine controversy
Soon after he defended his WBC Super Middleweight title from Ronald Gavril?s challenge, David Benavidez tested positive for benzoylecgonine, the active element in cocaine.?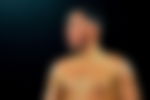 A random test performed by the Voluntary Anti-Doping Association (VADA) as part of WBC?s Clean Boxing Program revealed that Benavidez tested positive for the drug.
The WBC, as a result, stripped him of his title and suspended him till February 2019. Later, on December 19, 2018, news came that Benavidez would return to the ring on March 16, 2019.
David Benavidez's beef with Canelo Alvarez
It?s not that David Benavidez enjoys friendly relations with the reigning Super Middleweight supremo Canelo Alvarez despite the latter hailing from the country from where his father came.
On his part, Benavidez has always wondered why he hasn?t been allowed to fight Canelo Alvarez, even though he has already proven to be worthy of facing the Mexican in the ring.
On the other corner, Canelo has made it clear that he does not want to face Benavidez because of his apparent lack of experience against top-ranking fighters.
Benavidez once told ?The Last Stand,? "I been winning title eliminators, I just won an interim title. I feel like a lot of people now don't respect the boxing ranks. If you don't respect the boxing ranks, what are the boxing ranks for?"
Thus, Benavidez believes Canelo is reluctant to fight him because the former poses a significant challenge to the Mexican?s dominance in the division.
How to contact David Benavidez?
| | |
| --- | --- |
| Name | Anthony David Benavidez |
| Born | 17 December 1996 |
| Place of Birth | Phoenix, Arizona |
| Nationality | American |
| Education | High School; Higher Education information not available |
| Parents | Father - Jose Benavidez Sr.; Mother - Not Available |
| Height | 6?2?? |
| Weight | 168 lbs. |
| Record | 26-0-0 |
| Wife | Karina Silva |
| Kids | 1 - Anthony Benavidez |
| Shoe Size? | Not Available |