Deion Sanders
Deion Sanders 2023: Net Worth, Coaching Career and Health Updates
Deion Sanders is a former NFL cornerback, MLB outfielder, and present-day college football coach. Nicknamed ?Prime Time? and 'Neon Deion' during his collegiate football career, Sanders won 2 Super Bowl rings during his 14 years in the National Football League. He played with the Atlanta Falcons, the San Francisco 49ers, the Dallas Cowboys, the Washington Redskins, and the Baltimore Ravens in his pro-football career.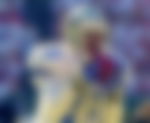 In 2020, Prime Time entered the coaching hemisphere as he took charge of the Jacksonville State University football program. Sanders turned the Tigers' losing record into back-to-back winning years and South West Athletic Conference Championships. Sanders left the JSU program to take the University of Colorado head coaching job for the Buffaloes in December 2022.
Deion Sanders: Net Worth in 2023
It?s not just football that Deion Sanders excelled at, becoming a premier two-sport athlete from his high school days when the Kansas City Royals offered him $75,000 to play Minor League Baseball. However, young Deion chose the wiser option and went to college at Florida State. This decision changed the course of Sanders? life. Prime Time is currently worth around $45 million dollars, according to Celebrity Net Worth.
His NFL career earnings amount to $ 45.650 million dollars over fourteen years. However, he also earned a significant payout from his MLB career, making around $13.3 million in nine years of pro baseball.
In 2020, Coach Prime signed a four-year $1.2 million contract with the Jackson State Tigers. However, Deion?s decision to join the Buffaloes program before his JSU contract expires required him to buy out of his contract. That set him back by nearly $300,000. In addition to that, Sanders also has to pay Jackson State half of the remaining salary on his deal, as per the university?s athletic director Ashley Robinson.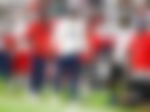 The new Colorado contract more than covers up the $300,000 setback. In December 2023, Deion agreed to a five-year $29.5 million contract with the Buffaloes. Coach Prime will make $5.5 million in year 1 and have $200,000 added each year to the annual earnings. Also, there is a $500,000 base salary, $1.75 million for his media appearances, $1.75 million for his fundraising initiatives, and $1.5 million for contributing to student-athlete development.
Besides the NFL, MLB, and college football contracts, Deion Sanders has also amassed considerable wealth over the years from his rap albums and endorsement deals with Nike, Pepsi, Burger King, Pizza Hut, and American Express.
Deion Sanders? health updates in 2023
After a long and illustrious career on the gridiron and enduring the additional damage coming out of the bullpen for 9 seasons, Prime Time sustained significant damage to his foot over the years. Playing through injuries, Sanders? foot was, in a way, dislocated for over 15 years.
After starting off his JSU coaching journey, Sanders had to get two left foot toes amputated after a near-fatal blood clotting situation, causing his toes to turn jet black. Sanders spent 23 days in the hospital, missing three JSU games, and underwent a combined nine surgeries during the 2021 season. Deion eventually returned to the sidelines in the wheelchair and then graduated to a scooter before getting back on his feet within a few months.
Besides popping up to seven pills per day, Sanders has to go the extra mile to take the necessary precautions for his foot. Prime Time has trainers to massage his left foot and leg to enable better blood circulation.
Prime Time?s Early Life and Family Background
Deion was born to Connie Sanders and Mims 'Buck' Sanders in Florida?s Fort Myers and spent his childhood in the projects coming up in an extremely crime-ridden neighborhood. His parents divorced as early as when he was two. And Prime Time was raised by a single mother. Later on, his step-father Willie Knight became the missing father figure in a young Deion?s life, becoming one of the biggest influences in his career.
Besides his mom and stepdad, Prime also had his grandmother sticking with him through thick and thin. Deion visited North Fort Myers High School, earning letterman and All-State honors in four sports- football, baseball, basketball, and track. In 1985, Prime Time entered the Florida High School Association All-Century Team.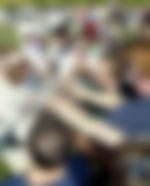 Prime Time played for the Florida State football program from 1985 to 1988 after rejecting an offer to play baseball for the Kansas City Royals.
Prime Sanders in College
In the four years at Florida State, the Seminoles used Deion Sanders in their football, baseball, and track programs. In his final two years, Prime Time became a back-to-back unanimous All-American cornerback. Deion also made the third All-American team in 1986. Sanders left his mark in the history books as he broke Fred Biletnikoff?s interception return record with his 100 yards return and touchdown.
Sanders also added the Jim Thorpe Award to his collection in 1988. Florida State even retired Sanders? No 2 jersey after his iconic interception in the 1989 Sugar Bowl against Auburn with five seconds left on the clock, clinching the 13-7 win. Prime graduated with 14 interceptions, which was the second-highest in Florida State history at the time.
College Baseball and Track
Deion played baseball for the Seminoles under coach Mike Martin, racking up a batting average of .331 in 1986 and stealing 27 bases in his penultimate year.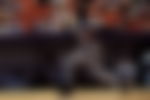 One infamous college incident Deion will always be remembered for was when ran a 4*100 meter relay track event in the middle of the Seminoles playing against Southern Mississippi in the conference semifinal baseball game.
Professional NFL Career
After a 4.2 and 4.29 40-yard timing in the 1989 NFL Scouting Combine, the Atlanta Falcons drafted Deion Sanders fifth overall. Sanders spent five seasons with the Dirty Birds in NFC South before taking his talent to the Bay Area to join the San Francisco 49ers. At one point, Deion was playing football for the Falcons and baseball for the Braves, and Atlanta was his house. He was the first to play two professional leagues on the same day when he played for the Falcons in 1992 and flew to Pittsburgh to play baseball the same day.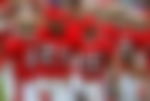 Prime Time enjoyed the pinnacle of his footballing career in San Francisco. After 6 interceptions and a league-best 303 yards pick returns and 3 TDs, Deion won the NFL Defensive Player of the Year and his first Vince Lombardi trophy in Super Bowl XXIX. Prime Time caught an end zone interception in the fourth quarter, beating the San Diego Chargers 49-26.
Deion joins the Cowboys
After a fallout with the Niners, Deion Sanders joined America?s Team, Dallas Cowboys, in 1995. Here Sanders fully showed off his offensive prowess when his friendship with Cowboys wideout Michael Irvin blossomed into deadly on-field chemistry. Despite having arthroscopic surgery in the starting weeks, the Cowboys clinched the Super Bowl championship, making Deion a back-to-back Lombardi winner. Sanders returned an 11-yard punt and picked off a 47-yard throw while on offense, beating the Pittsburgh Steelers 27-17 in Super Bowl XXX.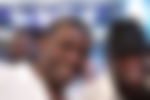 Although no more Super Bowls, Deion won Pro Bowl selections in his remaining four years in Dallas. Prime Time signed with the Washington Redskins at the end of the 2000-01 season but decided to hang it up in July 2021. Sanders came back from retirement in 2004 to join Ray Lewis in Baltimore. Prime Time retired at the end of the 2005-06 season after the Ravens failed to make the playoffs, ending his career with six first-team All-Pro and eight Pro Bowl selections.
Was Deion better at football or baseball?
There is no doubt Prime Time?s achievements on the gridiron overshadowed his ballpark feat. Nevertheless, it was still impressive. Deion Sanders played a year for the New York Yankees, before joining the Atlanta Braves from 1991 to 1994. Deion also played temporarily on a game-to-game basis for the San Francisco Giants and the Cincinnati Reds.
Sanders? pinnacle in the majors came when he was part of the Braves team that made the 1992 World Series. Despite ultimately losing to the Blue Jays in six games, Sanders? played a key role on both offense and defense, batting with a .533 average in four games, along with 4 runs, 8 hits, and 2 doubles, all while playing with a broken foot.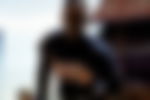 After a brief minor league stint with the Toronto Blue Jays, Prime Time retired from professional baseball to honor his NFL contract with the Redskins.
Coach Prime enters the landscape in 2020
After retiring, Deion Sanders toyed with coaching positions while holding an NFL Analyst job. He head-coached the Prime Prep Academy and Triple A Academy, also becoming an offensive coordinator for his sons Shilo and Shedeur at Trinity Christian High School. However, Coach Prime entered the big leagues in September 2020, when he took over the JSU head coaching position.
At Jackson State, Coach Prime had a 27-6 record in his three years, leading the HBCU school to back-to-back South West Athletic Championships. In 2022, he also bagged the Eddie Robinson Award for the best FCS head coach of the season.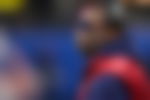 On December 3, 2022, Deion Sanders graduated to the Pac-12 conference when he joined the University of Colorado?s football program as the Buffaloes' head coach.
Coach Prime attained success at JSU with his son Shedeur at quarterback. And he took his son with him when he joined the Buffaloes.
Fame in Entertainment and Pop Culture
Besides being known for the Bandana on his forehead and his celebrated high-step running stance into the end zone, Deion also released his own rap album. With the help of friend and rapper MC Hammer, Neon Deion belted out the rap album, ?Prime Time?, in 1994.
After winning the Lombardi with the Niners in 1995, Sanders hosted NBC?s Saturday Night Live, where he performed a few singles from his album, notably ?Must Be the Money?. Prime Time and MC Hammer also collaborated on ?Straight To My Feet? from the 'Street Fighter' soundtrack in 1995, in addition to appearing in Hammer?s ?2 Legit 2 Quit? and ?Pumps and a Bump? music videos.
Sanders is also fondly remembered for taking the Kardashians on during his appearance on an episode of Celebrity Family Feud in 2008. Prime Time has also featured in other prime time slots like ?Running Wild With Bear Grylls?, a cameo appearance in the TV show, The League, and competing against Justin Bieber in an episode of Spike?s Lip Sync Battle.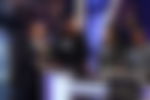 Fans can also watch the Prime Video documentary Coach Prime to follow his transition from an elite player to one of the top college head coaches in the league.
Sanders' role as an NFL analyst
Deion held various positions in the broadcasting sector after his retirement. He was the pre-game commentator for NFL Today on CBS for three years and a frequent guest analyst on ESPN Panels before briefly hosting a show called ?The New American Sportsman?. Deion?s charismatic personality earned him more hosting gigs, including the 2002 Miss USA pageant and the 2004 GMA Dove Awards.
During his stint with the NFL Network, Sanders worked alongside Rich Eisen and Steve Mariucci on the NFL GameDay desk for the broadcast of Thursday Night Football. He also had his own segment on the network called ?Let?s Go Primetime?.
Leon Sandcastle
The NFL Network is also responsible for the fictional character and alters ego disguise for Prime Time, Leon Sandcastle. Leon was scripted for a commercial during the Super Bowl in 2013 and went on to make a few more appearances during the Scouting Combine and the 2013 NFL Draft.
Earnings through his business ventures
Deion starred in a reality show in 2008 called ?Deion and Pilar? with his second wife, Pilar. In 2012, Sanders founded the Prime Prep Academy Charter School. Sanders also earned from the Oprah Network for his appearances on ?Deion?s Family Playbook in 2014.
In 1998, Deion also joined hands with J. M. Black to publish Prime Time?s autobiography, ?Power, Money & Sex: How Success Almost Ruined My Life?.
Deion?s darkest phase led to a suicide attempt
Prime Time is presently dating the CEO of Edmonds Entertainment Group, Tracey Edmonds. Before that, Deion was married to model Pilar Sanders. The couple tied the knot in 1999, sharing three children, Shelomi, Shilo, and Shedeur. However, their divorce in 2013 turned out to be quite a messy affair. Deion also has two kids from his first marriage with Carolyn Chambers, Deiondra and Deion Jr.
Deiondra works in sports management while Deion Jr. dabbles in the music business. Shilo is a defensive back and Shedeur is the star quarterback of the family. Youngest child Shelomi shines on the basketball court and joined Jackson State in 2022.
Despite winning two championships, the end of his first marriage with Carolyn Chambers had a profound effect on Sanders. The star athlete even tried to take his own life by driving his car off a cliff. Fortunately, Deion survived the 40-meter fall, and the event completely changed his perspective on life and made him religious to the core.
Awards and Honors
As a player, Deion Sanders retired with his name in the NFL 1990s All-Decade Team and the NFL 100th Anniversary All-Time Dream Team. He also earned the Atlanta Falcons' Ring of Honor despite not winning the Super Bowl with them. The 2x Super Bowl champion became the 2x SWAC Coach Of The Year in 2021 and 2022.
Safe to say, it?ll be quite some time till the sporting hemisphere witnessed the electrifying and charismatic combination of Prime Time, both on and off the field.
How to contact Deion Sanders?
Facebook, Instagram, Twitter, Website
| | |
| --- | --- |
| Name | Deion Luwynn Sanders Sr. |
| Born | August 9, 1967 |
| Place of Birth | Fort Myers, Florida, USA |
| Nationality | American |
| College | Florida State |
| Parents | Connie Sanders, Mims Sanders |
| Height | 6 ft 1 in |
| Weight | 198 lbs |
| Girlfriend | Tracey Edmonds |
| Kid | 5 |
| NFL Draft | 1989 |
| Position in NFL | Cornerback, Wide Receiver |
| NFL Team | Atlanta Falcons, San Francisco 49ers, Dallas Cowboys, Washington Redskins, Baltimore Ravens |
| Pop Culture | Prime Time |
| Coached | Jackson State Tigers (2020-2022), Colorado Buffaloes (2022- ) |
| Retirement | 2006 |
| Touchdowns | 12 (defense), 4 (offense) |
| Interceptions | 53 |