Denny Hamlin
Denny Hamlin: Net Worth 2023, Family, Twitter Controversy, and More
Arguably, Denny Hamlin is one of the finest drivers of his generation. Naturally, he has been one of the highest-paid racers during his career. Along with competing in the NASCAR Cup Series with Joe Gibbs Racing, he also competes in the NASCAR Xfinity Series driving a Toyota Supra. Hamlin has accumulated massive wealth and currently has an approximate net worth of $65 million.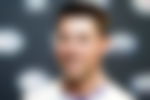 He was the third-highest earner in the Cup Series in 2020, with $13.1 million received in salary and prizes. As far as endorsements are concerned, Hamlin is associated with Nike, Toyota, C0ca-Cola, FedEx, and many other well-known brands. Interestingly, the 42-year-old co-owns the 23XI Racing team in the Cup Series in partnership with NBA Hall of Famer Michael Jordan.
Denny Hamlin?s Early Life
Hamlin's birth took place in Tampa, Florida, on November 18, 1980, but plenty of his childhood days were spent in Chesterfield, Virginia. At the tender age of seven, he began his racing career by racing go-karts. Nowadays, he lives in the Lake Norman area outside Charlotte.
Hamlin has disclosed little about his educational details. All that's known is that at the age of seven, he wrote an essay stating his desire to win the Daytona 500 when he grew up.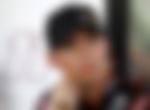 Hamlin started by racing go-karts in 1988 and won his first WKA Manufacturers Cup when he was 15 years old. He started driving mini stocks the very next year and won his very first stock car race at the Langley Speedway.
Hamlin moved up the ladder very quickly and was racing Late Model Stock cars in 2000. Despite having the potential, he was marred by financial struggles. Fortunately for him, Curtis Markham came into his life at the right time. After impressing Markham with his driving, Hamlin earned a contract with Joe Gibbs Racing.
After being signed up, he competed in NASCAR Craftsman Truck Series as a part-timer in 2004. He ran full time the following year in the Cup Series after replacing Mike Bliss. Since then, he has never had to look back.
Denny Hamlin family (update)
Denny Hamlin had great parents in the form of his father, Dennis Hamlin, and his mother, Mary Lou Clark. Being the third child, he had Kevin and Lisa Hamlin as his elder siblings. Despite not having the apt financial condition, Dennis Hamlin ensured he was supporting Denny in his aspiration to become a racer from a young age.
To support Denny's dream, Dennis mortgaged his house twice, sold their antique possessions, and even used up all their savings. Luckily, it was all worth it given the Joe Gibbs Racing driver's success.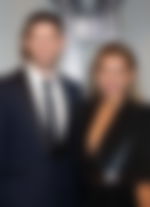 Hamlin shares a complicated relationship with Jordan Fish. Having dated for more than a decade now, the couple is unmarried but has two wonderful children. Elder daughter Taylor James Hamlin was born on January 20, 2013, while younger daughter Molly Gold Hamlin was born on August 15, 2017.
Fish and Hamlin have had their set of ups and downs in their relationship. In 2021, Fish was seen ranting on Twitter, which looked like the couple was headed for a breakup. However, things looked different when they were seen together last year. It is still unclear if they are together but seeing Fish's Instagram post in February this year, she might be indicating the desire to get married.
Denny Hamlin: Stats and Championships?
Denny Hamlin has been racing in the NASCAR Cup Series for a long time now. Having participated in more than 600 races, he has 48 wins to his name to date. His most significant achievement so far would be winning the Daytona 500 three times (2016, 2019, and 2020).
He came agonizingly close to winning the Cup Series in 2010 but ended up runner-up to Hendrick Motorsports legend Jimmie Johnson. Hamlin lost by 39 points despite winning the most number of any races (eight) that year.
Denny Hamlin?s team with Michael Jordan
It all started in the summer of 2020 when NBA legend Michael Jordan was hunting for an investment in a NASCAR team. Eventually, he teamed up with Denny Hamlin to form 23XI Racing to compete in the Cup Series. The team started by capturing Bubba Wallace as their first-ever driver in 2020.
The team debut took place at Daytona 500 on February 14, 2021. 23XI Racing registered its first-ever win at Talladega Superspeedway on October 14, 2021. Over time, it has grown and now has two cars on the track in the Cup Series. Bubba Wallace is accompanied by Tyler Reddick to compete for the 2023 season.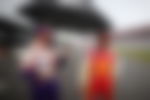 Hamlin has a close-knit team and has often defended Bubba Wallace in particular when slammed by critics. Even the team's spotters have got each other's back as witnessed in a recent incident.
23XI Racing has a promising future with both owners heavily invested in their long-term vision. Hamlin has also explained how they are well protected from the financial implications that could happen with any of their driver's injuries.
Denny Hamlin and his controversial ?Family Guy tweet
It all happened at the Talladega Superspeedway when Kyle Larson registered a win with some aggressive driving in the final lap. This approach saw the then 23XI Racing driver Kurt Busch crash, taking Bubba Wallace with him. This did not please Denny Hamlin.
In an attempt to try a dig at Larson post the race, Hamlin posted a tweet. The tweet contained an Anti-Asian meme from the famous TV Series "Family Guy". It showed an Asian woman moving across six lanes of traffic recklessly. Interestingly, Larson's name was imposed on the driving woman in the meme shared by Hamlin.
Larson is half Japanese, and this act depicted some sort of racism. Most importantly, Hamlin realized how it looked offensive and took down the tweet upon realization. He apologized for the act by regretting his choice of the meme. However, it did not go down well with NASCAR and car manufacturer Toyota.
Although Larson and Hamlin are good friends off the track, it was an act that called for punishment. NASCAR ordered Hamlin to undergo sensitivity training so that such an event is not repeated. Even Toyota agreed with the governing body on this. Fortunately, the incident did not hamper Larson and Hamlin's relationship.
Denny Hamlin and his relationship with Kyle Busch
While all is fine with Kyle Larson and Hamlin, the same cannot be said about Hamlin's relationship with the other Kyle, Kyle Busch. The two were teammates at Joe Gibbs Racing for 15 years before Busch left to join Richard Childress Racing in the 2023 season.
With their competitive approach, both drivers had their ups and downs with each other. It all started with NASCAR's All-Star Race in 2010. Busch hit the wall hard while trying to take a pass on Hamlin. Although there was no contact, Busch blamed Hamlin for the incident.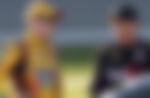 Over the years, the war of words has been there in bits and parts between the two. With both players vocal with their opinion, they haven't shied away from criticizing directly or indirectly. Most recently, Hamlin was critical of Busch and his teammates' strategy at the 2023 Daytona 500.
On the other hand, Busch had some comments after Hamlin openly admitted to intentionally wrecking Ross Chastain at the Phoenix Raceway this year. Following the incident, Busch advised his former teammate to keep such stuff to himself as much as possible. He was also quick to highlight how nowadays there is no respect among NASCAR drivers and everybody is focused on taking advantage of everybody with a selfish motive.
It was a pity to see Busch leave Joe Gibbs Racing at the end of the 2022 season. While many questioned Hamlin's role in his exit, the 23XI Racing co-owner had enough facts to prove that it was Kyle Busch who did not take the contract offered by JGR. Given his love for JGR, it is likely that Hamlin might just retire with them.
Denny Hamlin?s plans for retirement
The 2023 season is a crucial one for Denny Hamlin. He and his primary sponsor FedEx see their contract expire with Joe Gibbs Racing at the end of the campaign. Hamlin has always been consistent with his opinion to retire with the team and has reiterated that he is in no hurry to do so.
However, it also depends upon how FedEx goes about its business. If they opt to leave, circumstances might change. Hamlin might be even tempted then to join his own team 23XI Racing. But for now, he's fully focused to do the best with Joe Gibbs Racing.
| | |
| --- | --- |
| Name | James Dennis Alan Hamlin |
| Born | 18th November 1980 |
| Place of Birth | Tampa, Florida |
| Nationality | American |
| Education | Unknown |
| Parents | Dennis Hamlin and Mary Lou Clark |
| Height | 6?00? |
| Weight | 154 lbs/70 kg |
| Girlfriend | Jordan Fish (Last known) |
| Kids | Taylor James Hamlin (2013) and Molly Gold Hamlin (2017) |
| Social Media | Facebook |