Derek Jeter
Derek Jeter Net Worth 2023, Girlfriends, and Family
Derek Jeter, AKA The Captain, is one of the greatest ever to play the game of baseball. Born on June 26, 1974, in New Jersey, Jeter became a legend in the game. He is one of the very few athletes who not only played but achieved immense success for a single franchise throughout his sporting career.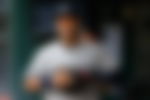 A leader in the clubhouse and a clutch player in the ballparks, Derek Jeter's name became the synonym of the term 'captain;' probably the only athlete to have such an honor. Having played for over two decades for the most successful MLB franchise, the New York Yankees, Jeter was a true gentleman of the game.
ADVERTISEMENT
Article continues below this ad
Derek Jeter's Net Worth 2023
All through his MLB career, the New York Yankees captain minted around $265 million. Presently, his annual income is estimated at around $16 million with a net worth of $200 million. It includes the earnings from his baseball career, several endorsements, business ventures, and more. A large amount of Jeter's income came from Nike's Jordan Brand. 
Notably, Jeter signed with the Jordans in 1999 and remained the brand ambassador of the Jordan Brand until 2014. Apart from Michael Jordan himself, Jeter has had most Jordan Brand shoes than any athlete.
He was the second-highest-earning player in the Yankees clubhouse. Three years after his retirement from the game in 2017, Jeter bought stakes in the Miami Marlins and became the CEO of the National League side. Most recently, the Yankees legend also signed a deal with Fox Sports for the 2023 MLB season.
Derek Jeter's Early Life
Derek Jeter was born in Pequannock Township, New Jersey. When young Derek was four years old, his family moved to Kalamazoo, Michigan, where Jeter eventually started playing in little league baseball. In Kalamazoo, Jeter attended Kalamazoo Central High School before earning a scholarship to attend the University of Michigan and start for the Michigan Wolverines.
Derek Jeter's Parents and Family
Derek Jeter was born to substance abuse counselor Sanderson Charles Jeter and accountant Dorothy Jeter. His father, Charles Jeter, is African-American, while his mother Dorothy holds Irish, German, and English ancestry. Dorothy and Charles met while serving in the United States Army in Germany.
Derek Jeter also has a younger sister, Sharlee Jeter. Born on November 20, 1979, today, Sharlee is the president of Jeter's Turn 2 Foundation. Notably, Sharlee Jeter is a cancer fighter and survivor.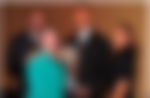 Eventually Captain Clutch or Mr. November wasn't the first Jeter to enter baseball. Way before Derek become an iconic shortstop, his father, Charles Jeter, played at shortstop at Fisk University in Tennessee. Even Derek's sister, Sharlee, was a softball star in high school.                                     
Derek Jeter's Professional Career
Although it was the Houston Astros who went first in the 1992 MLB Draft, the Astros picked Phil Nevin instead of the young Derek Jeter. It was the Yankees who picked him as their 6th draft and landed for just $800,000. Yankees scout Dirk Groch, who discovered Jeter's talent from his high school in Michigan had described him as a 'five-tool player' in his scout report.
Before Jeter made his MLB debut in 1995, he was highly touted as a top prospect. Baseball America even ranked him as the fourth-best prospect in the league heading into the 1995 season. Despite this, Jeter had a minor setback when he suffered inflammation in his right shoulder while playing in the Arizona Fall League after the conclusion of the 1994 regular season.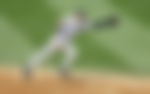 The New York Yankees had been trophyless for 15 years when Jeter arrived in the Bronx. But little did any baseball fan know that a New Jersey boy was going to change the course of the Yankees' history in the next 15 years.
Debuting in the 1995 season, Jeter became a symbolic figure for the Pinstripes. Unlike every other baseball player, Jeter was more of a leader who always prioritized the team ahead of personal glory.
Whenever needed, he also won several games for the Yankees in crunch situations. With 260 home runs from the plate, Jeter also has 1,311 RBIs with a remarkable batting average of .310 to his name.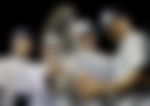 Considering his dedication and loyalty to the team, the then Yankees owner George Steinbrenner named Derek Jeter as the official captain in 2003. The legendary Yankees shortstop retired as the captain of the team by the end of the 2014 season. Later, in 2016, the Yankees honored Jeter by retiring his jersey number #2.
Derek Jeter, a long-time player for the Yankees, signed a one-year contract worth $12 million for the 2014 season, which was to be his final MLB season. Throughout his farewell tour, Jeter was honored by several other teams with gifts and donations to his Turn 2 Foundation charity. The final home game of Jeter's career was played on September 25 and was highly anticipated, with ticket prices reaching an average of $830 on the secondary market. In a fitting finale, Jeter hit a game-winning single against the Baltimore Orioles, bringing the game to a close with a 6-5 victory for the Yankees.
Jeter participated in two World Baseball Classic events, representing the United States national baseball team. In 2006, Jeter played shortstop and had a batting average of .450, earning him a place on the All-Tournament Team. He was also named captain of the US team in the 2009 WBC, where he batted .276 in eight games. In a rare instance, he even faced his own team, the Yankees, in an exhibition game during the tournament.
Derek Jeter's endorsements
Derek Jeter was involved in several endorsement deals with brands such as Nike, Gatorade, Subway, Ford, Visa, Discover Card, Florsheim, Gillette, Skippy, XM Satellite Radio, and Avon. He even had his own cologne called Driven and a Jumpman shoe. In 2006, Jeter was the second-highest-earning baseball player from endorsements, behind Ichiro Suzuki.
He was also named the most marketable player in baseball by Sports Business Surveys in 2003, 2005, and 2010. To honor Jeter's retirement, Jordan Brand created a tribute commercial "#RE2PECT" with many baseball players, celebrities, and even rival fans tipping their caps.
Derek Jeter's investments
Jeter has been involved in various business ventures both during and after his MLB career. In 2013, he formed a partnership with Simon & Schuster to create Jeter Publishing, an imprint that would publish nonfiction books, children's picture books, elementary-grade fiction, and books for children learning to read. The partnership has the potential to expand into film and television productions.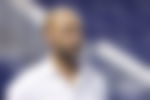 In 2014, the former Yankees captain launched ThePlayersTribune.com, a new media platform that gives professional athletes an unfiltered voice and brings fans closer to the games they love. He also has a partnership with Concessions Tampa to bid for a space within the Tampa International Airport and plans to open a restaurant named after his website. Jeter serves as a brand development officer for Luvo Inc. and has investment interests in the multi-channel video network company, Whistle Sports Network.
In 2021, Jeter joined the board of Rockefeller Capital Management and in July 2017, he was involved in the bidding for ownership of the Miami Marlins, which he eventually purchased with Bruce Sherman. In September 2022, Jeter announced the launch of Arena Club, a card grading, storage vault, and marketplace platform.
Does Derek Jeter own the Marlins?
Derek Jeter had always dreamed of owning a baseball team. In 2017, that dream came true after he got involved in the acquisition of the Miami Marlins in July 2017. Eventually, he finalized a deal with Bruce Sherman, the controlling owner of the team, to purchase the franchise from Jeffrey Loria for $1.2 billion. The sale was approved by all 29 other MLB team owners and was completed in September of that year.
Despite only owning a 4% stake in the Marlins, Jeter was named CEO and was responsible for the day-to-day operations of the team, with Sherman serving as the controlling owner. However, Jeter's tenure as CEO was relatively short, as he announced on February 28, 2022, that he was stepping down from his role and selling his 4% ownership in the team after over four years as the Marlins' CEO.
Derek Jeter Awards and Honors 
14× All-Star (1998–2002, 2004, 2006–2012, 2014)




5× World Series champion (1996, 1998–2000, 2009)




World Series MVP (2000)




AL Rookie of the Year (1996)




5× Gold Glove Award (2004–2006, 2009, 2010)




5× Silver Slugger Award (2006–2009, 2012)




2× AL Hank Aaron Award (2006, 2009)




Roberto Clemente Award (2009)




New York Yankees No. 2 retired




Monument Park honoree
Derek Jeter's dating history
Apart from being an excellent ballplayer, Jeter also dated quite a few women in his younger days. To name a few, Derek Jeter's girlfriends were Mariah Carey, Jessica Alba, and Madison LeCroy. Among all of his relationships, the pair of Derek Jeter-Mariah Carey will remain his most-talked-about-relationship.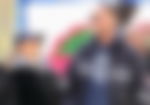 If reports are true, Jeter also had an alleged affair with Madison LeCroy. However, it is still a mystery because neither Jeter nor LeCroy has said a word about this. When Jeter was in the last years of his baseball career, he started seeing Swimsuit supermodel Hannah Davis (now Jeter).
Derek Jeter's Wife: Hannah Jeter and kids
Hannah Davis and Derek Jeter first met in 2012 through mutual friends. Before their meeting, Hannah, who grew up in the U.S. Virgin Islands and later moved to New York City, was not familiar with Jeter. The couple started dating after Jeter ended his four-year relationship with Minka Kelly, and they were introduced to each other through a friend. They kept their relationship low-key, appearing in public together infrequently and sharing glimpses of their lives through interviews.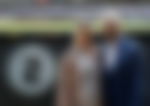 In November 2015, they confirmed their engagement, and in July 2016, they tied the knot. They have since welcomed three children, River, Story, and Bella. Despite being in the public eye, Jeter and Davis have kept much of their lives as a couple and family private.       
Derek Jeter and Alex Rodriguez's Friendship
The first time Jeter met Alex Rodriguez was in 1993 at a college baseball game between the University of Miami and the University of Michigan. Jeter made his MLB debut one year after A-Rod, in 1995. He and Rodriguez were known for their close friendship long before they became teammates in 2004. In fact, their bond was so strong that players from both the Yankees and Mariners often teased them about it.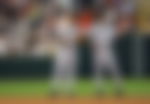 The beginning of the end of the friendship between Jeter and Rodriguez started to show in late 2000. Rodriguez signed a $252 million contract with the Texas Rangers, which was the largest in sports history at the time, while Jeter signed a $189 million deal to stay in the Bronx. This should have been a happy occasion for both of them, but things took a U-turn for the worse when A-Rod treated a question about who could potentially break this contract with snide.
In April 2001, Jeter reportedly had a relationship with Joy Enriquez, who was previously asked by A-Rod to accompany him to the All-Star Game. After Rodriguez introduced Enriquez to Jeter, the two began dating for a brief period.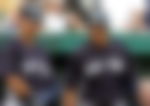 In 2004, A-Rod made his way to New York to join the Yankees, becoming teammates with Jeter after a decade-long friendship and recently fostering a feud. The Yankees' General Manager, Brian Cashman, reported that Jeter was pleased with Rodriguez's decision to switch positions to third base, allowing Jeter to continue playing shortstop.
When A-Rod's name came up in connection to the steroid scandal, Jeter offered a public show of support for his friend. The then-Yankees captain told reporters to give his teammate a chance to respond before passing judgment and expressed his frustration with the widespread belief that everyone in the league was using steroids, which he denied.
Despite their initial close relationship and all the twists and turns their friendship took, Jeter and Rodriguez are simply acquaintances today. Overall, the two baseball legends have put their past behind them and moved on, focusing on their post-baseball careers and personal lives.
Derek Jeter and Michael Jordan's Friendship 
Derek Jeter and Michael Jordan, two legends of their respective sports, first met when GOAT MJ had made the impulsive decision to quit baseball and was then playing in the Arizona Fall League. He revealed that the relationship grew over time. Jeter often spoke about how Jordan is like his older brother and still an inspiration to many people, not just for his achievements in the NBA, but also for his successful post-athletic career in building businesses.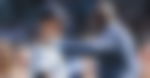 ADVERTISEMENT
Article continues below this ad
Jeter also elaborated on how Michael Jordan was always there for him and looked out for him, and that he learned a lot from him. Even today, Jeter considers 'MJ' one of his closest acquaintances, and he continues to learn from him.
How to contact Derek Jeter?
ADVERTISEMENT
Article continues below this ad
| | |
| --- | --- |
| Full Name | Derek Sanderson Jeter |
| Nickname | Captain Clutch or Mr. November |
| Net Worth | $200 million |
| Sources of Wealth | The Players' Tribune, Several other investments |
| Birth Date | June 26, 1974 |
| Birth Place | Pequannock Township, New Jersey |
| Age | 48 |
| Height | 1.91 m |
| Weight | 190 lbs |
| Parents | Sanderson Charles Jeter and Dorothy Jeter |
| Marital Status | Married |
| Wife | Hannah Jeter |
| Children | Three |
| Nationality | American |
| Ethnicity | Bi-racial |