Derrick Rose
Derrick Rose 2021: Net worth, salary and endorsements
Derrick Rose was born in Chicago, Illinois, on October 4, 1988. He is an NBA player who currently plays for the New York Knicks.
Rose initially played one year of college basketball for the Memphis Tigers before being drafted as the first overall pick by his hometown club, Chicago Bulls, in the 2008 NBA draft. He was also named the NBA Rookie of the Year.
ADVERTISEMENT
Article continues below this ad
Two years later, Rose, at 22, became the youngest player to win the NBA Most Valuable Player (MVP) Award in 2011.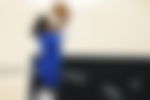 His time in Chicago ended with the 2015/16 season, after which he played a season each for the New York Knicks, Cleveland Cavaliers, and the Minnesota Timberwolves, before joining the Pistons.
After suffering multiple injuries, he had a good comeback with the Pistons, but with his playoff ambitions, Rose asked to leave and rejoined the Knicks via trade in February 2021.
Major on-court achievements:
NBA Most Valuable Player (2011)
3× NBA All-Star (2010–2012)
All-NBA First Team (2011)
NBA Rookie of the Year (2009)
NBA All-Rookie First Team (2009)
McDonald's All-American (2007)
Illinois Mr. Basketball (2007)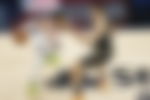 Derrick Rose stats
During his MVP days, Rose was one of the best scorers in the league. He averaged 25 points, 4.1 rebounds, and 7.7 assists in the 2010-11 season, which made the youngest MVP in NBA history.
In the 2020-21 season, Rose recorded 14.9 points, 2.9 rebounds, and 4.2 assists per game. He played only 35 regular season games and then became the team's top scorer in the team's five playoff games (averaging 19.4 points).
Derrick Rose 2021 net worth:
According to Celebrity Net Worth, Derrick Rose is valued at around $90 million.
After being drafted in 2009, Rose showed promise which earned him a five-year $94 million deal from the Bulls. Injury troubles forced him to take minimum deals to stay in the league, but a return to form earned him a two-year $15 million deal from the Pistons.
ADVERTISEMENT
Article continues below this ad
Currently, the star point guard is on a three-year $43.56 million contract with the New York Knicks. He was signed using the early bird rights and will next become an unrestricted free agent in 2024.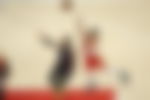 Endorsements by Derrick Rose:
ADVERTISEMENT
Article continues below this ad
Rose earns around $13 million from his endorsements. His 13-year shoe deal with Adidas alone, signed in 2012, will presumably improve his annual earnings by $10 million. Powerade is another major brand endorsed by Rose.
| | |
| --- | --- |
| Age | 33 |
| Marital Status | Engaged |
| Nationality | American |
| Height | 6′ 2″ (1.88 m) |
| Weight | 91 kg |
| Endorsements | Adidas, Powerade |