Derrick White
Derrick White: Net worth, salary and endorsements
Derrick White was born in Parker, Colorado on July 2, 1994. He attended the Legend High School in Parker where he played Basketball. White graduated in 2012 when he was barely six foot. After graduating, he was lightly recruited by colleges, one of the reasons for which was thought to be his height. The doctors, however, were confident, he still had some late growth left in him.
As foreseen, he reached his potential height in the years to come by. He led his team to the 2015 NCAA tournament and a year later became an All-American. He played three years of college basketball in Division II for the Colorado–Colorado Springs Mountain Lions before transferring to the Division I Colorado Buffaloes for his final season.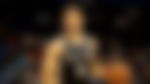 In the 2017 NBA draft, White was drafted in with the 29th overall pick by San Antonio Spurs.
Major on-court achievements:
NBA G League champion (2018)


First-team All-Pac-12 (2017)


2× NCAA Division II All-American (2014, 2015)


2× First-team All-RMAC (2014, 2015)


RMAC Tournament MVP (2015)


RMAC Freshman of the Year (2013
Derrick White net worth and salary
White has a net worth of around $ 2 million. He had signed a 4 year/ $ 8 million contract with the San Antonio Spurs, with an annual average salary of around $2 million.
He initially wore AD Mids before sporting Kyrie 2 Lows during his time with the USA World Cup team.