Deshaun Watson
Deshaun Watson 2022: Net Worth, Salary, & Endorsements
Derrick Deshaun Watson, popularly known as just Deshaun Watson, is an NFL quarterback who currently plays for the Cleveland Browns. Watson was drafted by the Houston Texans as the 12th overall pick in the 2017 NFL Draft.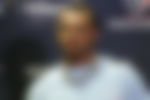 Deshaun Watson spent his rookie years with the Texans before getting traded to the Cleveland Browns in 2022. During his five years of stay in Houston, Watson made the Pro Bowl three times consecutively.
Watson missed the entire 2021 season and is suspended for 11 games in 2022 after multiple sexual allegations were imposed against him. However, amidst all the controversy, Watson inked one of the biggest guaranteed deals with the Cleveland Browns, the NFL has ever seen.
Deshaun Watson Stats
According to Pro-Football-Reference, Deshaun Watson, in his four active seasons in the NFL has started a total of 53 games in the regular season. During those games, Watson threw 1,186 passes in 1,748?attempts covering 14,539 yards scoring 104 touchdowns with 36 interceptions.
The quarterback made the playoffs twice in his pro football career so far. He has played three games in the offseason. During his playoff games, Watson completed 80 passes in 126 attempts throwing for 870 yards, scoring four touchdowns and one interception.
Despite his off-field controversies, Watson has proved to be an incredible athlete on the gridiron. In his four active seasons in the NFL, the Clemson alumnus has been named to the All-Rookie Team in his first year and made the Pro Bowl for the next three seasons.
Deshaun Watson 2022 Net Worth
According to Celebrity Net Worth, Deshaun Watson is estimated to be worth $50 million. After getting drafted by the Houston Texans in 2017, Watson signed a four-year rookie contract worth a staggering $13.84 million, featuring an $8.21 million signing bonus. However, his contract with the Cleveland Browns changed the course of guaranteed contracts in the NFL.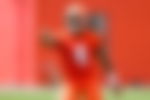 Despite being the most controversial athlete in the league with 22 allegations of sexual misconduct against him and an uncertain future in the NFL, he inked a record five-year contract worth $230 million fully guaranteed with the Browns. Thus shaping the quarterback market once and for all.
As of now, he has an average annual salary of $46 million, making him the fourth highest-paid quarterback in the league.
Deshaun Watson Endorsements
The Browns quarterback has signed many endorsement deals during his six years as an NFL quarterback. He endorses brands like DraftKings, Epix, Gillette, Miller Lite, Oikos, Raising Cane's, Rocket Mortgage, Samsung, Verizon, Zurvita, and Rolex.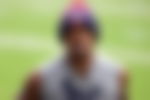 However, due to multiple sexual misconduct allegations, the Browns QB has been suspended from endorsing big brands like Nike, Beats by Dre, and Reliant Energy. Yet still, Watson reportedly makes an estimated $8 million annually just from endorsement deals.
Deshaun Watson Charity and Foundations
Apart from being an incredible athlete, Deshaun Watson is also an active participant in charity work. In 2019 he established a foundation namely the Deshaun Watson Foundation "dedicated to education, health, housing and other charitable causes that support families and youth in underserved communities."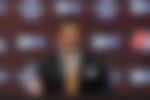 Watson also partnered with Reliant Energy to donate $175,000 worth of tech to needy school-going kids. In 2017 he also donated $27,000 from his first NFL game check to three NRG Stadium employees affected by Hurricane Harvey.
How to Contact Deshaun Watson?
Instagram - deshaunwatson
Twitter - @deshaunwatson
Born

September 14, 1995

?(age?27)

Weight

215 lbs (98 kg)

Height

6?ft 2?in (1.88?m)

Position

Quarterback

NFL Draft

2017?/ Round:?1?/ Pick:?12

Girlfriend

Jilly Anais (Spouse)

Endorsements

DraftKings, Epix, Gillette, Miller Lite, Oikos, Raising Cane's, Rocket Mortgage, Samsung, Verizon, Zurvita, Rolex, Nike (Suspended), Beats by Dre (Suspended)

Agent?

David Mulugheta

Residence

Cleveland, Ohio

NFL Career

Houston Texans?(2017?2021)

Cleveland Browns?(2022?present)

Super Bowl

0

Major Achievement

3נPro Bowl?(2018?2020)

NFL passing yards leader?(2020)

PFWA All-Rookie Team?(2017)