Destiny 2
Destiny 2 2021: Gameplay, Forsaken, Beyond Light, and System Requirements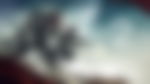 Destiny 2 is an online multiplayer first-person shooter video game developed by Bungie and originally published by Activision. However, at the end of 2018, the developer acquired the publishing rights for the franchise. The game is a sequel to the 2014 title Destiny and its subsequent expansions.
Destiny 2 Gameplay
The game is set in a mythic sci-fi world and presents a multiplayer environment with elements of role-playing games. The story is immersive. Players assume a Guardian's role, defenders of the Last City of humanity in a solar system under siege by infamous villains. They wield a power called Light to protect the city from different alien races while combating the Darkness's impending threat.
Players can choose their Guardian class from the armored Titan, mystic Warlock, or swift Hunter. They can also create their subclass and collect an amazing array of weapons, armor, and mods to personalize their combat style. Similar to its predecessor, Destiny 2 players can play with or against their friends and other Guardians in various PvE and PvP game modes.
This game mode presents exciting co-op adventures that award rare and powerful rewards. Players can dive into the story with missions, patrols, and quests. PvE also features "Strikes", which puts a together three-player fireteam and requires securing the chest at the end. Besides that, progressing with six-player raids is a good way to test a team's skill. Moreover, a free roam patrol mode is available, emphasizing the exploration of each planet and interactions with NPCs. Meanwhile, PvP features objective-based modes and traditional TDM modes.
Players are pit against others in fast-paced skirmishes, team arenas, and PvE and PvP hybrid competitions. Special competitions like Iron Banner provide limited-time rewards. Besides that, some of the best players in the world compete by entering the Trials of Osiris.
Destiny 2 features thousands of exotic weapons and armor, which provide millions of options. Players can discover new gear combinations and define their personal style.
Destiny 2 Forsaken & Beyond Light
Like its predecessor, Destiny 2 features expansion packs that further develop the story while adding new content and missions. Bungle released a third major expansion for the game named Forsaken in September 2018, which overhauled the gameplay and marked the beginning of Year Two.
Meanwhile, Year Four kicked off with the fifth expansion, Beyond Light, which went live in November 2020. It gave players the power of Darkness, besides that of the Light. Beyond Light marked the beginning of a new era for the franchise, and it is the first among a trilogy of expansions. The year also introduced the most significant change to Destiny 2. The developers removed much of the game's content from the previous three years, comprising the least played areas, and placed them into the Destiny Content Vault. This vault also contains all content from the original game.
Destiny 2 Release Date
Bungie initially released Destiny 2 as a pay-to-play game in 2017 for PlayStation 4, Xbox One, and PC. However, it transitioned into a free-to-play game as part of its fourth expansion called New Light on October 1, 2019. The game released on Stadia in November 2019 and then on PlayStation 5 and Xbox Series X/S in November 2020.
How to download Destiny 2?
Destiny 2 is available to download for free on Steam and Bungie's official website for the game.
Destiny 2 system requirements
Minimum
Requires a 64-bit processor and operating system
OS: Windows® 7 / Windows® 8.1 / Windows® 10 64-bit (latest Service Pack)
Processor: Intel® Core™ i3 3250 3.5 GHz or Intel Pentium G4560 3.5 GHz / AMD FX-4350 4.2 GHz
Memory: 6 GB RAM
Graphics: NVIDIA® GeForce® GTX 660 2GB or GTX 1050 2GB / AMD Radeon HD 7850 2GB
Network: Broadband Internet connection
Storage: 105 GB available space
Recommended
Requires a 64-bit processor and operating system
OS: System Windows® 7 / Windows® 8.1 / Windows® 10 64-bit (latest Service Pack)
Processor: Processor Intel® Core™ i5 2400 3.4 GHz or i5 7400 3.5 GHz / AMD Ryzen R5 1600X 3.6 GHz
Memory: 8 GB RAM
Graphics: Video NVIDIA® GeForce® GTX 970 4GB or GTX 1060 6GB / AMD R9 390 8GB Memory 8 GB RAM
ADVERTISEMENT
Article continues below this ad
Network: Broadband Internet connection
Storage: 105 GB available space
Destiny 2 details
ADVERTISEMENT
Article continues below this ad
| | |
| --- | --- |
| First release | Destiny on September 9, 2014 |
| Latest release | Destiny 2 on September 6, 2017 |
| Spinoffs | Destiny |
| Developers | Bungie |
| Platform | PS4, Xbox One, PC, Stadia, PS5, Xbox Series X/S |
| Genre | First-person shooter |
| Modes | Multiplayer |