Dillon Danis
Dillon Danis' net worth, career, and Family
Dillon Danis: net worth in 2023
30-year-old Parsippany, New Jersey-born Dillon Danis has been making a name for himself for the most unusual reasons. The 6-foot-tall Brazilian jiu-jitsu black belt has thus far fought two professional bouts in the Welterweight division of the Bellator MMA franchise.?
Additionally, he has an extensive experience in submission grappling. However, per the available records, active participation is absent post-2017. Likewise, he hasn?t participated in any professional mixed martial arts fight post-2019.?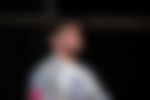 So, an obvious question arises about his net worth and other details regarding earnings. Let?s dive into a few monetary details of Dillon Danis.
There is no unanimity regarding Dillon Danis? latest net worth figures. While in some portals, it is mentioned to be around $2 million, in others, it stands in the vicinity of $ 4 million.?
According to Bio Overview, Dillon Danis could be making around $30,000 per month thanks to his involvement with the fitness industry and activities related to mixed martial arts.?
Also, it shouldn't be forgotten that details remain unavailable, but his stint as a training partner for Conor McGregor must have been a very lucrative arrangement.
Thus, add a few brand endorsements; his annual income should hover between $300,000 and $400,000. According to Sports Lens, one of the significant deals that Dillon Danis has is with Duelbits, a sports casino and crypto betting portal.?
Then, even though he fought only twice under the Bellator banner, the two fights reportedly fetched him around $100,000. Per his contractual agreement, he still has two more bouts pending to take place.
Dillon Danis? childhood and early life
Dillon Danis turned 30 this August. The Parsippany-Troy Hills, New Jersey-born mixed martial artist?s mother, Nikki Danis, a real estate agent, is of Honduran ancestry. Details regarding his father are hard to find. However, he has two siblings - an older sister, Carol, and a younger brother, Brandon.
Danis attended Parsipanny Hill High School but reportedly opted to skip college to pursue a career in mixed martial arts afterward.?
Dillon Danis? family
Recently, through social media platforms, Dillon Danis proudly shared the news of his firstborn?s arrival. On October 1, he posted the very first snapshot of his son, cradled in his arms, with a caption that simply said, "My first baby boy."?
Danis? announcement tweet garnered quite the attention. It reportedly amassed 11 million views, over 110K likes, and a hefty count of over 2,500 comments.
However, the jiu-jitsu black belt chose to keep his newborn's name under wraps. But despite the positive reaction to the news, it didn?t stop fans from making assumptions about the child?s mother. His closest acquaintances are probably aware of the details regarding the mother of his son.?
As far as reports go, Dillon Danis is currently not married. It?s reasonably well known that he?d gone steady with online celebrity Savannah Montano in the past. Their affair reportedly lasted three years.?
Hence, it was reasonable for many fans to discern whether she was the mother of his child. But it would do good to remember that they went their separate ways once Danis? rivalry with Jake Paul picked up.
Dillon Danis? background and MMA career
So, as the story goes, Dillon Danis started learning jiu-jitsu when he was fifteen. In parallel, he began wrestling at his alma mater, Parsippany Hills High School, after being scouted by the head coach, Jason Lodato, from a history class.??
Right from the beginning, Dillon Danis had clarity on the goals he wanted to achieve. So he wanted to become a world champion and a jiu-jitsu black belt by the time he turned twenty-one.
When he was seventeen, Danis started visiting Marcelo Garcia Academy in New York. Two years later, he eventually moved to the city to undertake a career in Brazilian jiu-jitsu.
As it turned out, he accomplished both the feats. In October 2014, Dillon Danis won the International Brazilian Jiu-Jitsu Federation?s no-gi brown belt open world championship. Later, on April 13, 2015, he was awarded the black belt.?
Regarding the techniques part, most of his training partners and staff at Marcelo Garcia Academy agree that Dillon Danis has an aggressive style that is best served by going after submissions rather than working to gain technical points.
His submission grappling record stands at five wins against four losses.?
The watershed moment in Dillon Danis?s professional life came in 2016. Conor McGregor, who made his Welterweight debut that year, invited Danis to join his training team. Reportedly, the New Jerseyan soon gained a name for himself in the camp.?
On April 28, 2018, Dillon Danis made his professional mixed martial arts debut in Bellator 198 against Kyle Walker. Fought at the catchweight of 175 pounds, Dani won the bout by submission. The second match took place the following year, on June 14, 2019.?
His opponent was Max Humphrey. Like the previous one, this match also took place at 175-pound catchweight. Dillon Danis forced Humphrey into submission in the opening round with an armbar.
With two fights remaining on his Bellator contract, Danis stated this year that he plans to wind up with both at the earliest and perhaps participate in at least one more fight.
Dillon Danis has, over the years, become one of the most well-recognized mixed martial artists of recent times. Even though he might have drawn attention for his contentious demeanor and propensity to back out of key fights, he has maintained a reputation through various endeavors and enthusiastic interaction with all the supporters.
Dillon Danis? car collection and other luxuries
According to reports, Dillon Danis owns several high-end vehicles, including a Mercedes Benz G Class, a Rolls Ryce Ghost, and a Lamborghini Huracan. He also lavishes his money on luxury brands such as Gucci, Louis Vuitton, Rolex, and Cartier.?
As of now, knowledge about other cars that Danis owns remains hazy. However,??21 Motoring? shared a few details?of the Lamborghini Huracan that he holds. According to the portal, the model's price stands at over $200,000. It boasts a naturally aspirated V-10 engine that can generate more than 600 horsepower.?
The article mentioned, ?The engine?s resounding melody at high revs harmonizes perfectly with its breathtaking acceleration. The Hurac?n offers versatility, available in coupe or Spyder convertible forms, with the option of rear- or all-wheel drive. While its peak potential shines on the racetrack, its demeanor remains remarkably composed on public roads.?
Dillon Danis and Conor McGregor's relationship
Dillon Danis and Conor Mcgregor?s friendship is a reasonably known staple across the MMA circles. As the story goes, Danis joined the Irish legend before the rematch with Nate Diaz. McGregor lost his Welterweight debut on March 5, 2016 against Diaz.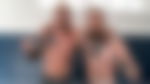 By then, Danis had already established a strong reputation in the grappling community. The American jiu-jitsu black belt?s involvement paid off, as McGregor defeated Nate Diaz by a majority decision on August 20 that year.
Two years later, ?The Notorious? met Khabib Nurmagomedov for the UFC Lightweight championship. To prepare McGregor for the big fight, Danis again played a key role.?
Additionally, most fans remember him for the post-fight brawl that ensued, with Nurmagomedov jumping out of the cage to fight Danis. Conor McGregor and Dillon Danis may no longer be training together. However, the two still maintain a good friendship.
Dillon Danis controversies with influential boxers like KSI, Logan Paul, and Jake Paul
Vs. KSI
In November last year, news came that KSI would meet Dillon Danis for the upcoming MF & DAZN: X Series 004. The duo met during the X Series 003 held in Austin, Texas.
As it turned out, Danis slapped the British YouTuber?s hat off, and soon a scuffle ensued. Thankfully, the security personnel brought the situation under control. But it wasn?t the end for Danis, though.
Mixed martial artist and crossover boxer Anthony ?Pretty Boy Taylor? chased as Danis and his team came out. Challenging the group, Taylor managed to punch the New Jersey native in the face, leading to another commotion.?
By January 4, however, Dillon Danis announced that he would be pulling out of the KSI bout on account of insufficient training and difficulties with the contracted weight. Finally, Brazilian YouTuber FaZe Temperrr joined KSI in the ring only to bow out in the opening round.
Vs. Logan Paul
The beef with ?The Maverick? picked up pace soon after their duel during the X Series 10 was announced. However, the standoff proved temporary as Danis found another target: Logan Paul?s fiancee, Nina Agdal.
Almost every day, Dillon Danis started posting pictures of Agdal, a model of Danish origin, with her former boyfriends, such as Hollywood icon Leonardo DiCaprio. No wonder it soon reached a tipping point where Nina Agdal filed a lawsuit against Danis, including a restraining order preventing him from posting more photos.
Vs. Jake Paul
Dillon Danis and Savannah Montano were in a relationship for a long time. For around three years, the pair was together. But when Montano?s name surfaced in a dispute between Danis and Jake Paul, they called it quits.
?Montano is well-known as an online personality with accounts on several social media platforms. Reportedly, her Instagram following stood at more than 1.5 million. She made her dating status with Danis public in 2019 via video.
So reportedly, Jake Paul was on a quest to initiate fights with as many prominent mixed martial artists as possible following his victory over Nate Robinson. Dillon Danis, the Brazilian jiu-jitsu black belt, was one among those.?
But Paul also got Montano involved during the shoutouts. The former had gone so far as to say he hooked up with Montano during an interview with TMZ. Eventually, when rumors of a relationship began spreading, Montano presented her side through an Instagram story.
Unsurprisingly, Dillon Danis, taking the bull by the horns, reportedly shared a picture of himself with Tana Mongeau, an internet celebrity purportedly dating Jake Paul at the time. Shortly afterward, Dillon Danis and Savannah Montano ended their relationship.?
Dillon Danis and Nina Agdal's lawsuit
In July, the announcement came that British YouTuber-turned-boxer KSI would square up against long-time rival Tommy Fury during the MF &DAZN?s X Series 10 - The Prime Card.?
A few days later, it became clear that KSI?s Prime Hydration partner Logan Paul would headline alongside their bout to face Dillon Danis in a six-round Bridgerweight fight. What started after that probably went beyond the imagination of many.
Dillon Danis didn't waste much time and launched the first salvo of attacks targeting Logan Paul. But soon, he shifted sights, and Nina Agdal, Paul?s fiancee, was in the crosshairs.?
He started sharing pics of the Danish model, especially the ones where she?s seen with her former boyfriends. Reportedly, Dillon Danis? incessant trolling resulted in over 2 billion views on X.?
But finally, having had enough, Nina Agdal filed a lawsuit against Danis. She claimed around $150,000 as damages. She also sought a restraining order against the mixed martial artist to stop him from posting further photos.
| | |
| --- | --- |
| Name | Dillon Danis |
| Born | August 22, 1993 |
| Place of Birth | New Jersey, United States |
| Nationality | American |
| Education | High School |
| Parents | Father - Name not known / Mother - Nikki Danis |
| Height | 6 feet or 183 centimeters |
| Weight | 79 kg or 174 lbs |
| Record | Bellator MMA: 2-0 // Submission Grappling - 5 / 4 / 0 |
| Wife | Not Married |
| Kids | 1 |
| Shoe Size? | 9 U.S. size |