Dominic Thiem
Dominic Thiem 2021: Net Worth, Salary and Endorsements
Austrian tennis star, Dominic Thiem, is well-known for his explosive gameplay and stunning groundstrokes. Thiem has proven himself to be a major force on clay. Many expect the next-gen star to dominate the French Open when Rafael Nadal retires.
He won his first Grand Slam at the US Open 2020, which made him the first member of tennis' next-gen to win a Grand Slam.
Thiem dated former World No.10 Kristina Mladenovic for more than two years. However, the two broke up in November 2019.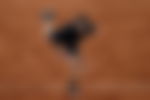 On-court?Achievements: 2020 season and career
Thiem defeated good friend and major rival Alexander Zverev in a thrilling five-set battle at the US Open 2020. The Austrian came back from two sets down in the final to win 2-6, 4-6, 6-4, 6-3, 7-6(6). He had defeated Daniil Medvedev in the semi-final in straight sets.
He thus became the first new Grand Slam winner in men's singles since Marin Cilic in 2014.
Thiem then reached the quarter-finals at the French Open 2020, where he lost to Diego Schwartzman.
He ended his season on a high after reaching the final at the ATP World Tour Finals. He defeated both Rafael Nadal and Novak Djokovic en route to the final.
Before Thiem won the US Open 2020, the closest he had come to winning a Major was at the 2019 and 2018 Roland Garros, as well as at the Australian Open 2020.
Both the times at Roland Garros, Thiem had finished as the runner-up to eventual champion, Rafael Nadal.
At the Australian Open, he was defeated by Novak Djokovic after a nail-biting match. En route to the finals, he had also defeated his arch-nemesis, Rafael Nadal.
In 2019, he claimed one of his biggest victories at Indian Wells Masters, when he defeated Roger Federer in the finals. He also reached the finals of the ATP World Tour Finals 2019, where he lost to Stefanos Tsitsipas.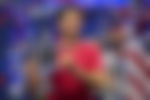 Thiem has proven to the world that Rafael Nadal is not invincible on clay, having beaten him a few times. He is certainly showing signs of improvement on other surfaces, too.
Thiem also has 17 ATP titles to his credit, most on clay, but one on grass and six on hard courts.
Highest ATP singles Ranking
Thiem rose to a career-high ranking of World No.3, surpassing Roger Federer in the first week of March 2020.
Dominic Thiem: Networth 2021
Thiem has an approximate net worth of almost $17 million.
As per Forbes, Thiem won a staggering $11.1 million from June 2019-June 2020 and is ninth on the list of the highest-paid tennis players in that period.
His career prize money comes up to $28,163,125. Out of that, he earned $6,024,876 in the year 2020 alone.
Dominic Thiem: Endorsements and Sponsors 2021
The 26-year-old has a few sponsors backing him, but he is young and will surely gain more as his career progresses.
The brands that sponsor him are Adidas, Babolat, Bank Austria, Rolex, Red Bull, Duravit, Technogym, and Sky Sport.
Dominic Thiem: Charity and Foundations
Just like every other tennis player and sports personality, Thiem also does charity work.
Along with the likes of Novak Djokovic, the Zverev brothers, Grigor Dimitrov, and others, Thiem contributed to La Fondation Prince Albert II de Monaco. This foundation is dedicated to saving the environment and promoting sustainable development.
He is also engaged in the creation of a habitable ecosystem for marine life. He supports a non-profitable organization - ?4ocean? which is working towards the conservation of the oceans.
How to contact Dominic Thiem?
| | |
| --- | --- |
| Age | 27 |
| Height | 6 ft 1 in |
| Weight | 79 kg? |
| Marital Status | Not Married |
| Spouse | None |
| Address/Residence | Lichtenw?rth, Austria |
| Nationality | Austrian |
| Endorsement | Adidas, Babolat, Bank Austria, Rolex, Sky Sport, Red Bull, Duravit, Technogym. |
| Networth | $17 million |
| Birthdate | September 3rd, 1993 |
| No. Of titles won | 17 |
| Records/Achievements | Won the US Open -his maiden Grand Slam, his first Masters 1000 title at the 2019 Indian Wells Masters, reached 3 Grand Slam finals? |
| Coach | Nicolas Massu |