Draymond Green
Draymond Green 2021: Net worth, salary and endorsements
Draymond Green is an American professional?basketball?player born on March 4, 1990, who plays in the?National Basketball Association?(NBA). Green primarily plays as a power forward and currently represents the?Golden State Warriors. He came through the ranks playing college basketball for Michigan State. In the 2012 NBA Draft, he was picked by the warriors as the 35th overall pick in the first round and he has played for them since.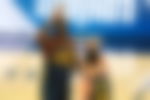 Major on-court achievements-
3נNBA champion?(2015,?2017,?2018)


3נNBA All-Star?(2016?2018)


All-NBA Second Team?(2016)


All-NBA Third Team?(2017)


NBA Defensive Player of the Year?(2017)


3נNBA All-Defensive First Team?(2015?2017)


2נNBA All-Defensive Second Team?(2018,?2019)


NBA steals leader?(2017)


NABC National Player of the Year?(2012)
Draymond Green stats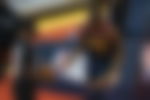 In the 2020-21 season, Green averaged 7.0 points, 7.1 rebounds, 8.9 assists, and 1.7 steals per game. Overall, in his 639 career games, over a period of nine seasons, the forward player has averaged 8.8 points, 6.9 rebounds, 5.3 assists, 1.4 steals, and 1 block.
Draymond Green 2021 net worth
Green's first NBA contract was signed in 2012- a three-year, $2.6 million contract with the Warriors. At the end of the contract, in 2015, Green re-signed with the Warriors to a five-year, $82 million contract. Currently, the star is on a 4-year $99.66 million contract with GSW, which he signed using veteran extension. The 3x All-Star and 3x NBA Champion will hit the free agency in 2024.
Draymond Green's overall net worth, as per Celebrity Net Worth is $50 million.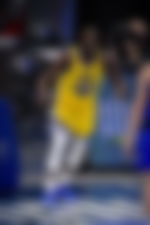 Draymond Green has made donations of around $3.1 million, to Michigan State- the second-largest ever made by an active athlete to his former school. As for his income from sponsorships, Green has an endorsement deal with Major League Fantasy.
| | |
| --- | --- |
| Age | 31 |
| Residence | Michigan |
| Height | 6' 7" (2.01 m) |
| Weight | 102 kg |
| Nationality | United States of America |
| Marital status | Engaged |