Drew McIntyre
Drew McIntyre 2022: Net Worth, Salary, & Endorsements
Drew McIntyre needs no introduction in the WWE Universe. ?The Scottish Psychopath? is an absolute wrecking machine. During his reign as WWE Champion, he defeated every single challenger that came in his path.?
This is McIntyre?s second stint in WWE, the first being from 2007-2014. You may remember him form the iconic theme song ?Broken Dreams? that became one of WWE?s greatest hits.?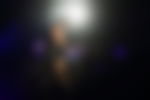 Not receiving major success, he left WWE for greener pastures. However, he was recalled to NXT just two years later and was immediately recognized for his potential.
The Superstar won the NXT Championship and was soon promoted to the main roster. Drew McIntyre?s superior physique and build made him an extremely capable competitor.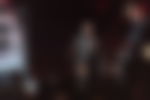 His popularity among fans is enormous. He went on the face and defeat ?The Beast Incarnate? Brock Lesnar at the main event of WrestleMania. He has since had a warpath reign as a dominant Champion.
McIntyre?s Claymore Kick is one of the most devastating finishers in WWE today if not its history. He is looking at a very prosperous career at the company and although his iconic theme has changed, he continues to break the dreams of his competitors.
Drew McIntyre 2022 Net worth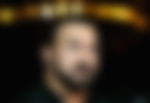 Although there is a difference in opinion due to the lack of a proper source, it is believed that Drew McIntyre?s net worth is around $1.5 million.
Drew McIntyre 2022 Achievements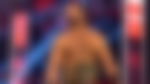 Drew McIntyre is no stranger to gold and has quite a few accomplishments during his wrestling career.
During his time at the WWE training center FCW, he won the FCW Florida Heavyweight Championship, and the FCW Florida Tag Team Championship, before being called up to the main roster.
Drew McIntyre began his career in WWE on October 12, 2007. He fought against Brett and Brain Major and emerged victoriously. This marked the first of many wins.
McIntyre went on to clinch the WWE Intercontinental Championship, and the WWE Tag Team Championship with Cody Rhodes. He was released in 2014 by WWE due to storyline reasons.
McIntyre's touch of gold continued sure enough. Signing for TNA, Drew won the TNA World Heavyweight Championship and the Impact Grand Championship. He wrestled under the ring name of Drew Galloway and held onto it until he got the golden call to WWE once more.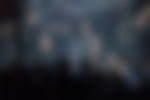 After rejoining WWE 2 years since his departure, McIntyre won the NXT Championship and was called to the main roster once again. He then quickly climbed up the ladder to defeat Brock Lesnar himself and won the WWE Championship at WrestleMania. He then became a two-time WWE Champion after beating Randy Orton to reclaim his throne.
McIntyre defended his title against superstars like?A.J. Styles and The Miz who cashed in his Money in the Bank ) contract at TLC PPV. Furthermore, ?The Scottish Warrior? defeated Keith Lee and also defended his title from the WWE Hall of Famer, Goldberg at the Royal Rumble PPV.
However, McIntyre lost his title when Miz cashed in his Money In the Bank contract (That he got back because of a contractual loophole) where he performed the Skull-Crushing Finale to pin McIntyre and win the WWE Championship, ending McIntyre's second reign as the Champion.
Personal Life
Drew McIntyre, born Andrew Galloway, is not the big bad boy that everyone sees on TV at home. Being Scottish by birth, McIntyre rose through the ranks from the very beginning.?
He lives in a pretty comfortable and dreamy looking home with his ever supporting wife, Kaitlyn Frohnapfel. His parents, Andrew Galloway Sr. and Angela Galloway, both are also of Scottish descent.
Drew McIntyre 2022 Charity
Drew McIntyre visited children from Variety Children?s Charity during WWE's tour in?Manchester, U.K., and granted a few of their wishes while taking photos with them.
He even made a personalized WWE Championship belt for a World War 2 veteran Captain Tom Moore, as a celebration for his 100th birthday.
How to contact Drew McIntyre
Drew McIntyre can be contacted on his social media accounts
Twitter: @DMcIntyreWWE
Instagram: @dmcintyre
Born
6 June 1985 (age 36)

Ayr, Scotland

Nationality
Scottish
Height
6 ft 5 in
Weight
265 lb
Address
Tampa, Florida, USA
Marital Status
Married
Wife
Kaitlyn Frohnapfel

?

Debut (WWE)
2007
Trained by
James Tighe, Colin McKay, Mark Sloan
Ring name(s)
Drew Galloway, Drew McIntyre

?

Net Worth
$ 1.5 million