Duncan Robinson
Duncan Robinson 2021: Net worth, Salary, and Endorsements
Duncan Robinson is a 6'7" shooting guard/small forward who plays for Miami Heat in the NBA. Robinson was born on April 22, 1994, to Elisabeth and Jeffrey Robinson. The Maine native went undrafted in 2018, but later signed with the Heat.
Robinson attended two different high-schools; The Governor's Academy in Newbury, Massachusetts, and the other being Phillips Exeter Academy in New Hampshire. The talented guard received signed up for a Division III college after putting up incredible scoring averages as a senior. 
Duncan Robinson had immense potential and Division III Williams College just wasn't the proper place for him to be. As a freshman, Robison guided Williams to the Division III championship game and led them in minutes played, points, three-point percentage, FT percentage, blocks, and steals.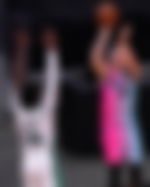 A string of quick decisions saw Robinson transfer his talents to the University of Michigan in 2014. He vastly worked on his shooting techniques, and the improvements were visible in his game. Robinson mostly started off the bench for Michigan, but his efforts ranked him as the fourth player on Michigan's All-Time three-pointers list.
Michigan lost to Villanova in the 2018 NCAA Division I championship game, and it was a heartbreak for Robinson once again. He achieved a rare feat of having starred in both a Division III and Division I championship game in his college career. 
Duncan Robinson NBA Career
Robinson was eligible for the 2018 NBA draft, but teams passed him on. He later signed a Summer League contract with the Miami Heat, where he averaged 12.4 points and 2.4 rebounds with a good shooting record. 
The franchise then signed him up on a two-way contract with their G-League team. Robinson just played 15 games as a Heat rookie and just averaged 10.7 minutes a game. However, the fortune turned when the 2019/20 season dawned. 
Robinson shone bright with his shooting during the initial games of the 2020 season. A few injuries left Miami wounded, and the Maine native proved to be an effective backup. This impressed head coach Erik Spoelstra.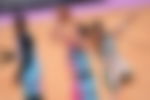 The swingman then put up extraordinary shooting games and shattered records being an undrafted player in the league. He also matched the Heat's franchise record for most three's made in a playoff game with seven. 
His 270 3-pointers made during the 2019/20 regular-season went down as the most by a Heat player in regular-season history. 
Major Achievements 
Flash Jenness Award Winner (2006)
Third-team All-NBA G League (2019)
Big Ten Sixth Man of the Year (2018)
D3Hoops.com NCAA DIII All-America 4th team (2014)
D3Hoops.com NCAA DIII Rookie of the Year (2014
Duncan Robinson NBA Stats
Duncan Robinson is entering his third year in the league and has already earned himself a reputation as one of the most talented shooters in the association. He has a natural ability to catch and shoot, and that makes him a dangerous presence on the wing. Currently, in the 2020-21 season, Robinson is averaging 14.7 points, 3.9 rebounds, and 1.5 assists per game.
Duncan Robinson Current Contract
Duncan Robinson was offered a three-year contract by the Miami Heat in 2018. He earned a salary of roughly $10,000 in his first year and $1.5 million as a sophomore. The Heat has also applied a club option for his 2021/22 contract which can be activated as per their suiting. 
Robinson's agent is Jason Glushon of Glushon Sports Management and the facilitator of his professional contract with the Heat. 
Duncan Robinson 2021 Net Worth and Endorsements 
Duncan Robinson is yet to cash in on a big contract in the NBA. His career-earnings through contracts will be just north of $3 million after the 2021 season. He is, however, a promising talent who'll sign lucrative deals in the near future. 
Duncan Robinson NBA Sneakers 
Duncan Robinson hasn't signed a massive sneaker contract yet. However, the shooting guard has been donning Nike sneakers and Kevin Durant's signature shoes. He's most popularly sported the 'Nike Zoom KD12' as a player. 
| | |
| --- | --- |
| Age | 26 |
| Marital Status | Unmarried |
| Children | – |
| NBA Championship Rings | – |
| Nationality | American |
| Height | 6 ft 7 in (2.01 m) |
| Weight | 215 lb (98 kg) |
| Wingspan | 7'1" (2.16 m) |
How to contact Duncan Robinson
Duncan Robinson Instagram: d_bo20
Duncan Robinson Twitter: @D_Bo20