Dustin Poirier
Dustin Poirier 2023: Record, Net Worth, Salary, and Endorsements
Dustin Poirier, born on January 19, 1989, is a professional mixed martial artist from the United States. He has achieved the title of former Interim UFC Lightweight Champion.
Currently, Poirier holds the #2 ranking in the UFC lightweight division and #13 in the UFC men's pound-for-pound rankings.
What is Dustin Poirier's Net Worth in 2023?
As of 2023, Dustin Poirier boasts an impressive estimated net worth of $10 million, as reported by Inside Sport. A substantial portion of his wealth can be attributed to his prosperous career in the UFC. However, Poirier's financial success extends beyond his UFC endeavors, as he has ventured into various business ventures and secured lucrative sponsorships, further bolstering his net worth.
Dustin Poirier's Salary
Dustin Poirier's salary has significantly increased over the years, especially with his rise to prominence in the UFC. The provided list of fights and earnings showcases the progression of his earnings throughout his career. It's important to note that these figures include estimates and may not reflect the exact amounts Poirier received.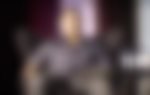 In the earlier stages of his career, as reported by MMA Salaries, Poirier's earnings were relatively modest. For instance, in his fight against Danny Castillo at WEC 50 in 2010, he earned a base salary of $3,000. As he continued to excel in his fights, his earnings gradually increased. By the time he fought Max Holloway at UFC 143 in 2012, Poirier's base salary had reached $12,000.
Poirier's career took a significant turn when he faced Conor McGregor. The trilogy bout between the two fighters, with their most recent encounter at UFC 264, proved to be highly lucrative for Poirier. He reportedly earned over $5 million for the third fight alone, showcasing the magnitude of his success and the interest surrounding their rivalry.
Read more: Cancer-Stricken 17-Year-Old Kid?s Heartfelt Dream Comes True as UFC Star Dustin Poirier and Teammates Give Ailing Teenager an Opportunity of a Lifetime in Wholesome Move
Additionally, Poirier's fights against Khabib Nurmagomedov and Charles Oliveira, both of which were for UFC titles, brought him substantial earnings. These high-profile matchups allowed Poirier to break the $1 million mark for each fight, solidifying his status as one of the sport's top earners.
Dustin Poirier?s Early Life?
Dustin Poirier was born in Lafayette, Louisiana. He comes from a background of Acadian French descent, specifically of Cajun heritage. Poirier attended Northside High School, but due to his involvement in street fights and recurring trouble, he dropped out in the ninth grade.
From a young age, Poirier had an interest in martial arts and started training in boxing and wrestling. This foundation eventually led him to pursue a career in mixed martial arts. In 2009, he turned professional as an MMA fighter, marking the beginning of his journey in the sport.
Dustin Poirier?s MMA Career
Dustin Poirier has had a remarkable career in MMA since turning professional in 2009. He made a successful transition to the UFC in 2011 and quickly gained attention with wins over notable fighters such as Max Holloway and Akira Corassani. Despite facing setbacks, including a loss to Conor McGregor at UFC 178, Poirier persevered and moved up to the lightweight division.
In the lightweight division, Poirier found his stride with impressive victories over Carlos Diego Ferreira and Yancy Medeiros. He showcased his striking skills and received Performance of the Night honors for his knockout wins. Poirier continued to excel, defeating Joseph Duffy and Bobby Green, but faced a setback against Michael Johnson. His resilience was on full display in his battle against Jim Miller at UFC 208, where he secured a hard-fought victory despite sustaining severe injuries. He also won a rematch against Eddie Alvarez after their first bout ended in a no-contest due to an illegal knee strike.
In 2018, Poirier signed a new contract with the UFC and continued his winning streak with TKO victories over the likes of Justin Gaethje and Eddie Alvarez. He emerged as a top lightweight contender and earned accolades for his performances. Poirier's breakthrough came in 2019 when he defeated Max Holloway at UFC 236 to become the Interim UFC Lightweight Champion.
Although at UFC 242, Poirier fell short in his title unification bout against Khabib Nurmagomedov, he remained resilient. In 2020, his back-and-forth battle with Dan Hooker earned him another Fight of the Night award. Poirier's rematch against Conor McGregor in 2021 ended in a knockout victory, making him the first person to defeat McGregor by knockout in MMA. He repeated this success in their trilogy fight.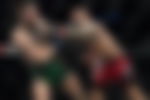 While his bid at UFC 269 for the UFC Lightweight Championship against Charles Oliveira ended in defeat, Poirier rebounded in 2022 with a submission win over Michael Chandler at UFC 281. Currently, he is scheduled for a rematch against Justin Gaethje for the BMF belt at UFC 291, adding another thrilling chapter to his career.
Dustin Poirier?s wife and personal life
Dustin Poirier and Jolie Poirier have been happily married since 2009, and their unwavering bond has remained strong ever since. Their beautiful journey as a couple has been blessed with a daughter named Parker Noelle Poirier, who entered their lives in 2016.
 

View this post on Instagram

 
Jolie, Poirier's devoted wife, has not only been a pillar of support in his career but has also actively participated in his charitable endeavors. Together, they have made remarkable contributions to their community through the establishment and operation of The Good Fight Foundation, a non-profit organization dedicated to uplifting local communities and marginalized populations in Lafayette, Louisiana. Their shared commitment to making a positive impact has led them to engage in various philanthropic initiatives, such as organizing auctions of Poirier's fight kits to raise funds for a wide range of causes.
Dustin Poirier?s charity and business ventures
Dustin Poirier's pursuits extend beyond his MMA endeavors, as he strives to effect positive change through his charitable endeavors. Co-founding The Good Fight Foundation, he seeks to make a tangible impact within local communities and support marginalized groups. Under the foundation's banner, Poirier has orchestrated numerous initiatives and fundraising campaigns, encompassing endeavors such as providing meals to hospital employees and bolstering educational programs.
In tandem with his philanthropic work, Poirier has ventured into the realm of business. Notably, he has collaborated with REAP CBD and launched his own line of CBD products. Poirier's Louisiana Hot Sauce represents another noteworthy business venture that has garnered widespread acclaim among the MMA community and beyond. These ventures play a pivotal role in augmenting Poirier's overall net worth while simultaneously diversifying his income streams.
Dustin Poirier Endorsements
Dustin Poirier has successfully secured endorsement agreements with several prominent brands. Notable partnerships include collaborations with Reebok, Robert Graham, Celsius Energy Drink, and Timex. Poirier's affiliation with Robert Graham extends to supporting his Good Fight charity program, where a portion of proceeds from select products contributes to The Good Fight Foundation. Beyond the financial benefits, these endorsement deals aid in promoting Poirier's personal brand and his philanthropic endeavors.
| | |
| --- | --- |
| Name | Dustin Glenn Poirier |
| Nickname | 'The Diamond' |
| Dustin Poirier's Net Worth (2023) | Approx $10 million |
| Age (2023) | 34 years (born January 12, 1989) |
| Residence | Carencro, Louisiana, United States |
| Marital Status | Married |
| Spouse | Jolie Poirier |
| Sources of Wealth | MMA, CBD company, and Poirier's Louisiana Style (Hot Sauce) |
| Division | Lightweight (155 lbs) |
| Height | 5'9" |
| MMA Record | 29-7-0 |
| Recent Endorsements | Reebok, Robert Graham, and Celsius Energy Drink |
| Team/Gym | American Top Team |
How to contact Dustin Poirier?