Dwight Howard
Dwight Howard: Net worth, Salary, and Endorsements
Dwight Howard is a Los Angeles Lakers player who went as the #1 overall pick in the 2004 NBA Draft. Howard is regarded as one of the Top centers at the moment and he won his maiden NBA championship in 2020 with the Lakers.?
Howard was born in 1985 in Atlanta, Georgia. He attended high-school at Southwest Atlanta Christian Academy and excelled as a basketball player. Howard mostly played as a small forward and he enjoyed a breakthrough season in his senior year.?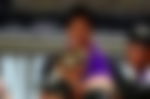 Dwight Howard is one of the most decorated high-school players to date. He averaged 25.0 points, 18.0 rebounds, 8.1 blocks in his senior year and earned several accolades. He was named Naismith Prep Player of the Year, Gatorade National Player of the Year, and won the Morgan Wootten High School Player of the Year Award.?
Howard also starred in the 2004 McDonald?s All-American game and took home the MVP honors along with J.R. Smith.?
Also Read: LeBron James and Dwight Howard Top the Elite List of High-School Players to Win Three Major Individual Honors
Dwight Howard NBA career?
Dwight Howard earned a massive reputation as a high-schooler and he decided to forego college and join the NBA. It was a similar move to that of Kevin Garnett in 1995 and it made sense because Howard idolized Garnett.
The Orlando Magic had the #1 pick in the 2004 draft, and they weren?t willing to give up a player of Howard?s quality even though he had no college experience. The 6?10? center wasted no time in settling into the league and immediately showcased his talent on the big stage.
Howard started all 82 games for the Magic in his rookie season which went down as an NBA record. He showed tremendous room for improvement and by the 2008 season, Howard was one of the best players in the NBA by far. He won three successive DPOY awards from 2009-2011.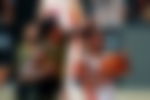 Howard led the Magic to their second finals series in franchise history against the Los Angeles Lakers in 2009. He was simply sensational throughout the series and averaged 15.4 points and 15.2 rebounds in five games, even though it came at a losing cause.?
A few misunderstandings led to Howard?s exit from the team after which he struggled to replicate his form. Short stints with five different teams including the Lakers hurt his career as he lost his footing as the best center in the league.?
Howard came back to Los Angeles in 2019 and re-signed with the Lakers for a second time. This stint proved to be monumental as Howard earned his first chip in 2020. He anchored the Lakers? defense and put up a strong performance in the NBA bubble to guide the team to the championship.?
Major Achievements?
NBA champion (2020)




8? NBA All-Star (2007?2014)




5? All-NBA First Team (2008?2012)




All-NBA Second Team (2014)




2? All-NBA Third Team (2007, 2013)




3? NBA Defensive Player of the Year (2009?2011)




4? NBA All-Defensive First Team (2009?2012)




NBA All-Defensive Second Team (2008)




NBA All-Rookie First Team (2005)




5? NBA rebounding leader (2008?2010, 2012, 2013)




2? NBA blocks leader (2009, 2010)




NBA Slam Dunk Contest champion (2008)




Naismith Prep Player of the Year (2004)




McDonald's All-American Game Co-MVP (2004)




First-team Parade All-American (2004)




Mr. Georgia Basketball (2004)
Dwight Howard NBA Stats?
Dwight Howard peaked during his final years with the Magic as he put up tremendous numbers. He displayed massive leadership during his time in Orlando and will undoubtedly become a Hall of Famer in the future.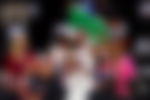 Howard posted career-high point averages during the 2010-11 NBA season. He put up 22.9 points per game and recorded 14.1 rebounds. Here are his career statistics as recorded at the end of the 2019/20 regular-season.?
| | | | | | | | | | |
| --- | --- | --- | --- | --- | --- | --- | --- | --- | --- |
| G | GS | MP | FG% | FT% | TRB | AST | STL | BLK | PTS |
| 1113 | 1045 | 33.5 | .586 | .565 | 12.3 | 1.4 | 0.9 | 1.9 | 16.7 |
Dwight Howard Current Contract
Dwight Howard signed a one-year deal with the Lakers worth $2,564,753. He is represented by his agent Charles Briscoe of Briscoe Sports Group, who made him the 11th most paid Laker during the 2019/20 season.?
As things stand, Howard is currently an unrestricted free-agent eying to sign a lucrative contract with any team who wants to avail his service.?
Dwight Howard Net Worth and Endorsements?
Dwight Howard has made a lot of money through his contracts and endorsement deals. He was once the top-paid player in the league but doesn?t enjoy the status anymore. However, he is still worth a lot and Celebrity Net Worth estimates Howard?s value at $140 million.?
Furthermore, Howard has endorsed several brands in his career which includes the likes of Adidas and McDonalds. He signed a multi-year deal in 2015 with Chinese brand ?Peak Sport? and the overall value was around $31.5 million.?
Dwight Howard Sneaker Contract
During his Magic days, Howard had signed a lucrative sneaker deal with Adidas, but the deal has now expired. Moreover, his contract with Chinese brand ?Peak? has also come to an end, and Howard was wearing Adidas Kobe editions for most of the 2020 season.?
It was reported that Howard passed on humungous sneaker deals to rep Kobe sneakers in honor of the fallen legend. Howard donned the ?Nike Kobe V Proto? and the ?Nike Kobe AD Exodus? during the 2019/20 season.
| | |
| --- | --- |
| Age | 26 |
| Marital Status | Engaged (Te?a Cooper) |
| Children | Five |
| NBA Championship Rings | 1 ( 2020) |
| Nationality | American |
| Height | 6? 10? (2.08 m) |
| Weight | 186 lbs (84 kg) |
| Wingspan | 7?5? (2.13m) |
?
How to contact Dwight Howard?
Dwight Howard Instagram: dwighthoward
Dwight Howard Twitter: @DwightHoward