E3 2021
E3 2021: Dates, participant publishers, announcements of new games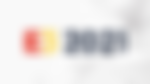 The Electronic Entertainment Expo, popularly known as E3, is the largest annual business conference for the gaming industry. The first such conference took place in May 1995 and over the years, the Los Angeles Convention Center has become the customary location where it transpires.
E3 serves as a noble platform for video game publishers and gaming hardware manufacturers to showcase and promote their products and projects to gaming enthusiasts around the world. The Entertainment Software Association (ESA) organizes this premier event and also oversees the arrangements and presentations for it.
ADVERTISEMENT
Article continues below this ad
During the event and in the days leading up to it, well-known participant studios and companies broadcast their press conferences to announce new games and merchandise related to gaming.
E3 2021: Dates, online format, and free-for-all event
Despite some initial concerns, E3 2021 is all set to go ahead but with some major changes to the format. Following the cancellation of E3 2020 due to the outbreak of the COVID-19 pandemic, this will be the 26th edition of the event.
E3 2021 will run from June 12 to June 15, 2021, and will follow an entirely digital format. While the ESA had initially hoped for holding an in-person event, they had to improvise their plans because of the ongoing pandemic situation.
This year's E3 will not only be hosted online, but it will also be completely free for all to attend. As confirmed by the ESA, it will feature live press conferences broadcasted live on the days of the event.
Notable personalities from the gaming industry, including Greg Miller, Jacki Jing, and Alex "Goldenboy" Mendez, will serve as the hosts for the virtual shows. They will guide the digital attendees throughout the proceedings.
For hosting the virtual E3 event, the ESA came up with a mobile app and online portal to keep track of everything that's happening. Members of the media and press will receive access to the app and portal about a week before the event. On the other hand, the common public will gain access to it on the start date of the event.
ADVERTISEMENT
Article continues below this ad
List of publishers at E3 2021
The publishing studios and other companies that have confirmed their participation at this year's event include:
Microsoft, Nintendo, Capcom, Ubisoft, Take-Two Interactive, Warner Bros., Koch Media, Square Enix, Sega, Gearbox Software, Bandai Namco, Turtle Beach, Verizon, Xseed Games, Freedom Games, and Devious Eye Entertainment.
ADVERTISEMENT
Article continues below this ad
Formerly, Konami had plans to participate in the event; however, they dropped off from the list later on. The company took to Twitter to announce that it will not be ready in time to present at E3 2021.