Edge

Edge 2022 - Net Worth, Salary, and Endorsements
If there ever was a man who put extreme on the map, it would be 'The Rated-R Superstar ' Edge. This name rings long and hard in the minds of WWE fans that respect and love the legend dearly. 
Edge is a star that always gives it his best in the ring. There is nothing that he cannot do and manages to stun everyone with his daredevil-like attitude in the ring. 
Over the years, fans have grown accustomed to seeing him do the unthinkable in the ring. Edge is one of the most successful Superstars in WWE history and one of the best current wrestlers in the ring. His work in the ring is unparalleled and he is one of the few who carry on the torch of old-school wrestling. 
History
Early career
Edge began his career wrestling in several independent promotions across Canada. As a college student, he trained in the school boxing ring which had a hard mat. He learned how to limit his damage during falls from here which helped him later on in his career. 
His skills were noticed by Bret Hart's manager Carl De Marco, who recruited him under the WWE banner once he was president of WWF Canada. Edge worked in development territories and lived with a colleague until his career took off. 
WWE
After impressing superiors, Edge made his debut on Raw on the June 22, 1998 episode. He soon climbed top the pecking order and formed a vampiric faction with Gangrel and Christian called the Brood. 
The Brood would eventually work with The Undertaker during the Ministry of Darkness Era. Edge worked with Christian a lot since they were best friends. Their pairing goes back decades and they work very well together.
Edge broke out as a solo Superstar once he had received enough recognition. His work as a tag team had cemented his character in the eyes of fans and his time had come.
After a couple of tries as a solo character, the crowd seemed to back him and he was given the green light. Over the next few years, edge spent his time in legendary feuds with The Undertaker, John Cena, and Randy Orton before heading towards multiple Championship reigns. 
'The Rated-R Superstar' won the World Heavyweight Championship a record 7 times and is widely recognized as the face of the title which does not exist in WWE today. He also held the WWE Championship and Tag team Championships multiple times with Randy Orton and Christian.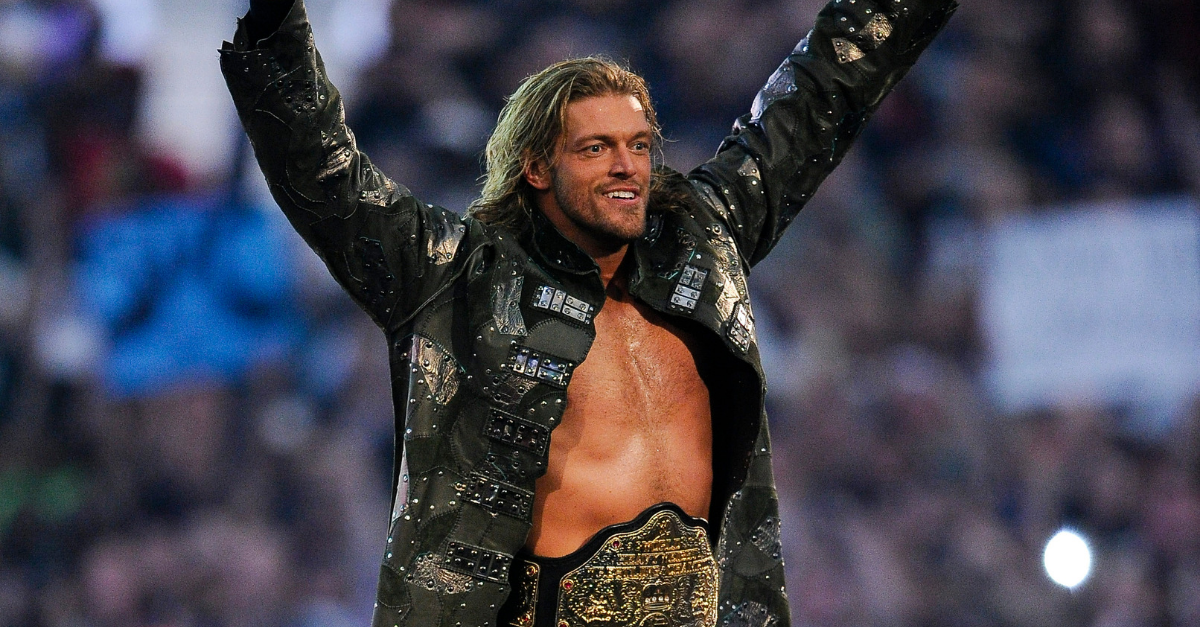 Edge competed in a number of legendary matches and was no stranger to hardcore. He fought against the best names in the business such as Mick Foley, The Hardy Boys, The Undertaker, Randy Orton, and John Cena, all of which were known to take things over the limit. 
Retirement
He often performed the most dangerous moves and stunts. The Superstar was known for giving his body to the ring for entertainment, a feature that ultimately took its toll on him.
After years of taking hits to his back, Edge finally pulled his last straw. In 2011, shortly after his victory at WrestleMania against Alberto Del Rio, 'The Rated-R Superstar' underwent a medical scan. 
He then received the news that he had spinal stenosis due to the hits he took throughout his career. He was also given the sad news that if he wrestled again, he risked paralysis or even death. 
The neck injury sustained during the WrestleMania fight proved to be the decisive point in his career. In an emotional speech, Edge bid farewell to his fans and was forced into an uneasy early retirement. 
Also read: The True Story Behind WWE Legend Edge's Career Threatening Neck Injury
He was subsequently inducted into the WWE Hall Of Fame in 2012 for his contributions to the wrestling world. Edge continued to appear for WWE in various segments as himself but never wrestled.
Return
No one expected Edge to ever return, but he shocked the world when his music hit at Royal Rumble 2020. As it played through the silence, the crowd roared in what was one of the loudest pops in WWE history. 
No one could believe what they were seeing as Edge made his way down to the ring, full of emotion. He speared his way through the Rumble and eliminated his friend Randy Orton, who was just about to betray him himself. 
Edge didn't manage to win the Rumble but appeared in the next episode of Raw to confirm his return. He was then offered a partnership by his long-time friend Randy Orton, who ended up betraying him with an RKO! 
Orton tried to end Edge's career again with multiple chair shots to his injured back. The Superstar was carried away in an ambulance later on. However, he wasn't done and made a return to ambush Randy again and kickstart his new feud. 
To prove that he was here to stay, Edge challenge Orton to a Last Man Standing match at WrestleMania 36 which he ended up winning after a brutal contest. He went on to face Orton again at Backlash in what was promoted as 'The Greatest Wrestling Match Ever'. 
Unfortunately, he lost to 'The Legend Killer' and had to stay ou for months after due to a torn tricep injury sustained while fighting.
Also read: The Workout Routine Behind WWE Legend Edge's Insane Body Transformation
Royal Rumble 2021 win
He then made a huge return on Raw in 2021 to announce his entry in the Royal Rumble 2021. He also expressed his desire to win back the Championship that he was forced to relinquish in 2011.
'The Rated-R Superstar' entered the Rumble at #1 and went on to win the entire thing, becoming only the third Superstar in the history of the event to achieve this feat behind Shawn Michaels and Chris Benoit. 
He has now returned to full-time wrestling and has been granted a new lease on life. Knowing Edge, he'll surely want to make the best of it. 
Edge 2022 Achievements
Edge is regarded as one of the greatest WWE Superstars of all time. He is a 4-time WWE Champion, a record 7-time World Heavyweight Champion, a 5-time WWF/WWE Intercontinental Champion, and a record 12-time WWF/World Tag Team Champion. 
He is WWE's 7th Grand Slam Champion and 14th Triple Crown Champion. He was inducted into the Hall of Fame in 2012, shortly after his initial retirement announcement. 
Since his return in 2021, The Rated R superstar has put on stellar performances in WWE. After his 2021, Royal Rumble win, he soon targeted Roman Reigns for the WWE Universal Championship.
Eventually, Edge was involved in a triple threat match between Roman Reigns, Daniel Bryan, and himself at WrestleMania 37. However, he couldn't win the championship. 
Later in the year, he had a Hell in a Cell match against Seth Rollins at the Crown Jewel PPV in Saudi Arabia. This was Edge's best performance and probably one of the best Hell in a Cell matches of all time.
Recently, 'The Rated R Superstar' was involved in a storyline with his The Miz. However, the highlight of this rivalry was when WWE Hall of Famer and Edge's wife, Beth Phoenix, jumped into the equation.
Edge 2022 Net Worth
According to Celebrity Net Worth, Edge has a Net worth of $14 million as of 2022. This figure can be attributed to his decorated career as a professional wrestler along with his acting career in Films and TV Shows.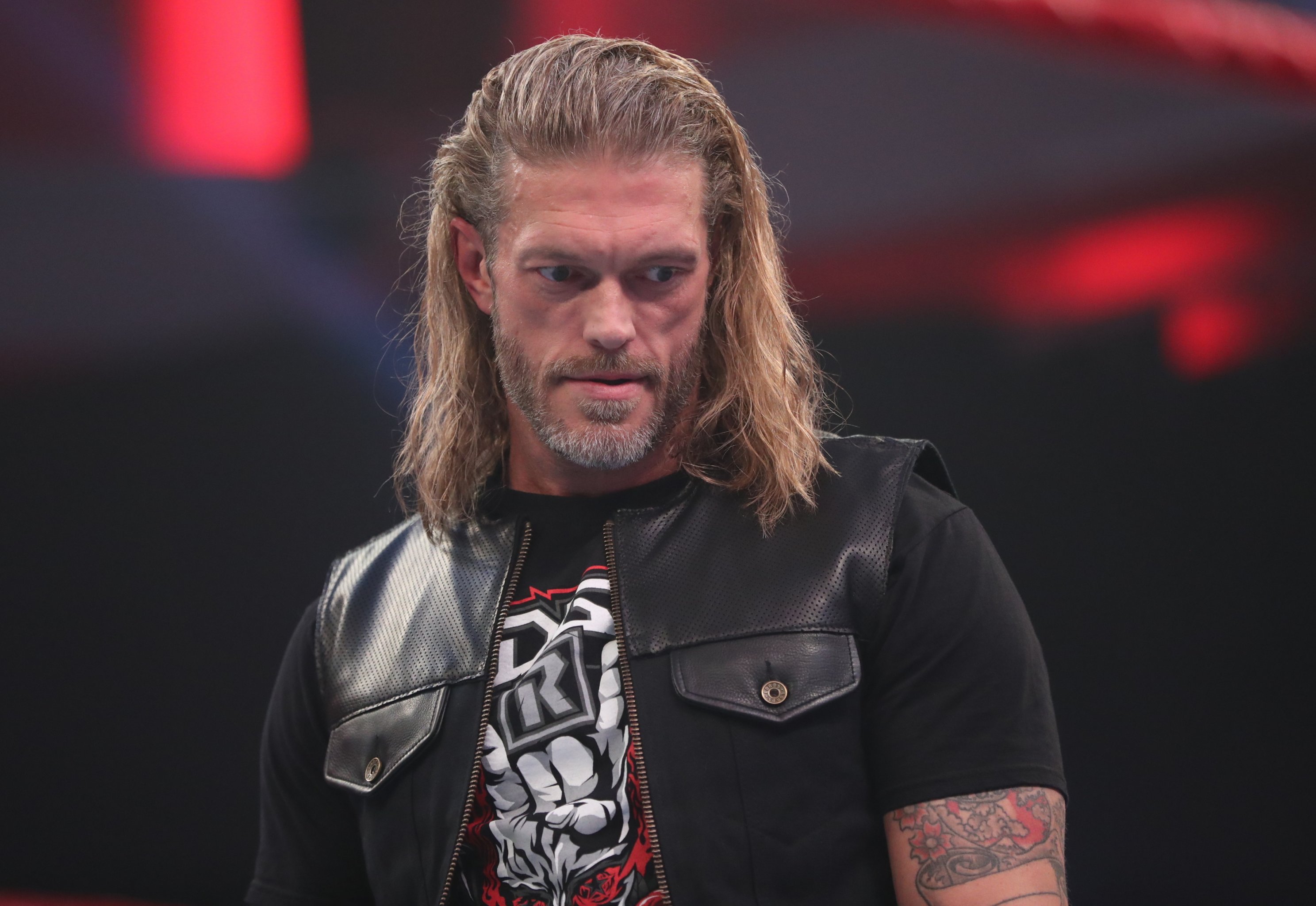 Edge 2022 Charities and Endorsements
Edge and his wife Beth Phoenix took part in a drive of 'Headlock on Hunger,' which is a nonprofit organization based in North Carolina. According to ESPN, "The central aim of 'Headlock on Hunger' is to achieve its goals of food collection and public education via high-visibility events, such as the food drive is held on June 21 at an Ingles Market in Asheville, North Carolina."
How to contact Edge
Edge can be contacted through his social media accounts on Instagram and Twitter. 
Twitter: @EdgeRatedR
Instagram: @edgeratedr
Real name
Adam Copeland

 

Born
October 30, 1973
Nationality
Canada
Height
6 ft 5 in (1.96 m)
Weight
241 lb (109 kg)
Marital Status
Married
Wife
Beth Phoenix (m. 2016)
Debut
June 22, 1998 (WWE/WWF)
Trained by
Ron Hutchison

 

Sweet Daddy Siri

Ring name(s)
Adam Copeland

Adam Impact

Conquistador Uno

Damon Striker

Edge

Sexton Hardcastle

Net Worth
$14 million