Eli Manning
Eli Manning 2022: Net Worth, Salary & Endorsements
Eli Manning is a former NFL player who featured as the New York Giants' quarterback for his 16-season-long playing career. As part of the Manning family, Eli had a rich legacy to live up to.
His father went 2nd overall in the 1971 NFL Draft and whilst Eli was in high school, his elder brother Peyton Manning became the top draft pick at the 1998 NFL Draft.?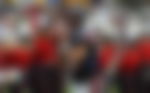 Eli Manning played college football for the Ole Miss Rebels, and fans positioned him as the top-pick ahead of the 2004 NFL Draft. However, the quarterback refused to play for the San Diego Chargers, who possessed the year?s prime draft pick. As a result, the Chargers made a deal with the New York Giants, resulting in Philip Rivers getting traded for Manning.?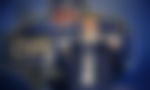 Manning signed a 6-year contract worth $45 million and was handed the No. 10 Jersey upon his arrival at New York.?Like his brother, he seemed impervious to injuries and played in 210 consecutive NFL games. In fact, he never missed a game due to injuries and sat out only in his rookie season where he was the backup and in his final season where the team wanted to test the new draft pick, Daniel Jones. In the 2019 NFL season, the New York Giants used Eli Manning only 4 times in the regular season following which he retired at 39.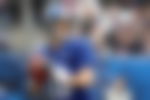 Due to his loyalty and successful career as New York Giants quarterback, the franchise announced their move to retire Manning's No. 10 jersey, as per USA Today.?The quarterback featured in a Super Bowl commercial with his former New York Giants teammate Odell Beckham Jr.??
Eli Manning: Stats
As per NFL.com, he featured in? 236 regular-season games. In his 16 seasons in the NFL, Eli Manning had a 60.29 completion percentage with 4,895 passes completed from 8,119? attempts. Furthermore, he passed for 57,023? yards and 366? touchdowns. As a rusher in the regular season, he advanced 567 yards and recorded 7 touchdowns.??
As per Pro-Football-Reference, Eli Manning completed 242 passes and attempted 400 for a 60.5 completion in 12 playoff games. Furthermore, the quarterback passed for 2,815 yards and threw 18 touchdown passes.??

Eli Manning claimed 2 Super Bowls (XLII, XLVI) overcoming Tom Brady?s New England Patriots on both occasions. He claimed the Super Bowl MVP too, which resulted in him joining an exclusive player club including the likes of Bart Starr, Terry Bradshaw, Joe Montana, and Tom Brady.?
As the New York Giants quarterback, he made it to 4 Pro Bowls (2008, 2011, 2012, 2015). In 2011, Eli Manning set and equaled multiple all-time NFL records. He broke the record for most touchdown passes (15) thrown in the 4th quarter. Additionally, in the same season, the former New York Giants quarterback tied the record for the longest NFL touchdown pass.

In that year?s postseason, Manning claimed the playoff passing yards record (1,219) en route to his second Super Bowl. At Super Bowl XLVI, the former New York Giants quarterback set the Super Bowl record for most consecutive completions to begin the game with 9.?
Eli Manning 2022 Net Worth
As per Celebrity Net Worth, Manning has a current estimated net worth of over $150 million. As per Spotrac, at the time of his retirement, he was the highest-paid player in league history with career earnings that mounted up to $252 million.
Eli Manning Records
The 2-time Super Bowl-winning QB made massive moves before signing with the Giants in 2004. The year before saw him pick up the Bart Starr Award, Maxwell Award, and the Johnny Unitas Golden Arm Award. Not to mention, the SEC Offensive Player of the Year and First Team All-SEC.
https://www.youtube.com/watch?v=KT5uK4wQI_Q
Eli Manning also picked up the 2016 Walter Payton NFL Man of the Year honor. Furthermore, he's a 4-time Pro Bowl winner in 2008, 2011, 2012, and 2015.
Eli Manning 2022 Foundation and Charity
Eli Manning worked on the ground to help in aid activities following the devastation caused by Hurricane Katrina. Along with his brother, the then-sophomore New York Giants quarterback helped in delivering necessities to people in Baton Rouge.
Five years later, in 2010, the former New York Giants quarterback helped raise funds for the Deepwater Horizon rig explosion.?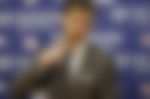 Also, Manning serves on the Board of Directors for ?Guiding Eyes for the Blind'. He has been a volunteer at the organization for almost the entirety of his NFL career. The organization helps train canines to be guide dogs for blind or visually challenged individuals in society.
Eli Manning and his wife helped raise money to set up the Eli Manning Children?s clinics at the Batson Children?s Hospital.?
2022 Endorsements
As per Forbes, the ex-New York Giants quarterback has held a diverse portfolio of endorsements over the course of his NFL career. He has been associated with Toyota Motor, Nike, Hublot, Visa, DirecTV, and Gatorade.
Eli Manning and his brother featured in an Oreo Commercial in 2009 along with tennis superstars Venus and Serena Williams. Furthermore, he featured in the ?Unstoppable? campaign by Citizen Watch.
Eli Manning: Hall of Fame
Manning who retired from the NFL after the 2019 NFL season cannot feature in the College Football Hall of Fame akin to his father and brother. This is because Manning was not recognized as the top quarterback by the American Football Coaches Association, Associated Press, Football Writers Association of American, Sporting News, and Walter Camp Football Foundation.?
These entities elected to go with Jason White as their first-team quarterback relegating Manning to the second team. The former New York Giants quarterback will be eligible for the NFL Hall of Fame in 2025.?
How to contact Eli Manning?
Instagram- N/A
Twitter- @EliManning
Born
January 3, 1981

?(age?41)

Weight
218 lbs (99?kg)
Height
6 ft 5 in (1.96?m)
Position
Quarterback
Wife
Abby Manning
Kids
4
Endorsements
Citizen Watch, Oreo, Nike, Toyota Motor, Gatorade, Hublot, Nike, DirecTV
Agent
Tom Condon
Residence
Hoboken (former), Summit, New Jersey
NFL Career
New York Giants (2004?2019)
Super Bowl
2x Super Bowl Champion (XLII & XLVI)
Major Achievements
2x Super Bowl Champion (XLII, XLVI)

2x Super Bowl MVP (XLII, VLVI)

4x Pro Bowl (2008, 2011, 2012, 2015)

Most passing yards in a single postseason: 1,219 yards (2011)

Longest touchdown pass: 99 yards (tied)

Career Awards
New York Giants Ring of Honor

Johnny Unitas Golden Arm Award (2003)

Bart Starr Award (2020)

Walter Payton NFL Man of the Year (2016)