Erik Spoelstra
Erik Spoelstra 2021: Net Worth, Salary, and Endorsements
Illinois-born Erik Spoelstra enjoyed his best year as a coach in the NBA in 2020. The Miami Heat boss led his team to the NBA finals last year. Jimmy Butler, Tyler Herro and Co. lost out to LeBron James-led Los Angeles Lakers inside the Orlando bubble.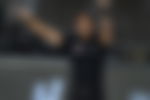 Erik was born to Jon Spoelstra and his wife Elisa Celino in 1970. He grew up in Buffalo, New York before moving to Oregon later. Erik's father, Jon, was a former NBA executive of the Buffalo Braves, Portland Trail Blazers, Denver Nuggets, and New Jersey Nets.
Erik Spoelstra net worth
As per Celebrity Net Worth, Erik has a net worth of over $10 million. He earns an annual salary of $3 million at present as head coach of Miami Heat. Spoelstra began his coaching career after graduating from the University of Portland.
https://youtu.be/cO0seikpzgw
He graduated in 1992 with a degree in communications. He is the first Filipino-American head coach in the NBA and the first Filipino-American head coach of any North American professional sports team.
Erik Spoelstra coaching record
Since taking over in 2008, Spoelstra has overseen more than 1,000+ regular-season games. He has won 607 and lost 424. Additionally, Erik has coached in 143 playoff games, winning 85 and losing 58.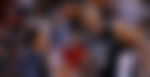 During the famous LeBron James, Dwyane Wade and Chris Bosh era, Spoelstra won 2 NBA titles as head coach in 2012 and 2013 respectively.
Erik Spoelstra teams he has been involved with
He entered the NBA coaching world in 1995 and took to it like a fish to water. The promising young coach started off as a video coordinator for Miami. After two years in that position, he then served two years as an assistant coach/video coordinator. Erik was later promoted to assistant coach/advance scout in 1999 and was later appointed assistant coach/director of scouting in 2001.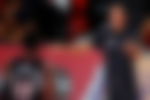 Spoelstra was appointed as Miami Heat head coach in 2008. His appointment, in itself, was a historic triumph for Filipino and immigrant basketball players/coaches. He has also been a coach at the NBA All-Star Game in 2013.
ADVERTISEMENT
Article continues below this ad
How to contact Erik Spoelstra?
Erik Spoelstra Twitter: @CoachSpo
ADVERTISEMENT
Article continues below this ad
Erik Spoelstra official website: http://www.erikspoelstra.com/