Errol Spence Jr
?Errol Spence Jr Net worth, career, and Family
Errol Spence Jr: Net worth in 2023
Thirty-three-year-old Long Island, New York-born Errol Spence Jr. reigns as the unified Welterweight champion of the world. The Southpaw began his professional boxing career in 2012 after a hugely successful stint as an amateur boxer.
Spence Jr. has participated in twenty-eight fights, winning in his decade-plus-old career. Twenty-two of his victories were early stoppages rendering him a knockout-to-win rate of 78.57%.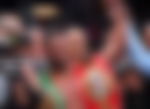 Fending off the challenges from some of the most well-known names of the era, according to ?celebritynetwoth.com,? Errol Spence Jr.?s net worth stands somewhere near $7 million.?
1. Vs. Yordenis Ugas, April 2022 - Reportedly, the fight purse fixed for Spence Jr. stood around $1.5 million. But, he had a fifty percent stake in the overall revenue generated by PPV, sold at $74.99 per subscription.
2. Vs. Danny Garcia, December 2020 - The fight at the AT&T Stadium in Arlington, Texas, reportedly made him rich by $1.5 million as the guaranteed purse. Additionally, he received $2 million from the revenue PPV sales generated.
3. Vs. Shawn Porter, September 2019 - According to a 2019 tweet by Kevin Lole from Yahoo Sports, the fight purse for both Spence Jr. and Porter stood around $2 million in addition to the split in the PPV purchases. Priced at $74.99 for a single subscription, the match recorded approximately 350k pay-per-view buys.
4. Vs. Mikey Garcia, March 2019 - The official fight purse for Spence Jr. versus Garcia stood at $3 million a piece, as reported by ESPN. However, according to an article in Forbes, both fighters took home nearly $8 million.
5. Vs. Carlos Ocompo, June 2018 - Per an article by Dan Rafael, Senior Writer for ESPN, Errol Spence Jr.?s guaranteed fight purse touched $1.2 million. Still, seemingly it went on the higher side thanks to his promoter Al Haymon.
6. Vs. Lamont Peterson, January 2018 - The fight at the Barclays Center in New York fetched about $1.2 million as the guaranteed purse for Spence Jr.?
7. Vs. Kell Brook, May 2017 - Spence Jr. met Englishman Kell Brook in Sheffield, England, and received a guaranteed fight purse of $1.2 million.
Apart from the matches mentioned above, other bouts where Errol Spence Jr.?s earnings remain significant include the following.
1. Vs. Leonard Bundu, August 2016 - For the contest in New York?s Ford Amphitheater, ?The Truth? earned roughly $250,000 as against Bundu, who received $30,000.
2. Vs. Chris Algieri, April 2016 - For the non-tile bout in New York?s Barclays Center, Spence Jr. took home $225,000, while his opponent received $325,000.
Finally, aside from the money he makes from boxing, Errol Spence Jr. benefits from several endorsements and deals.?
Some of the significant partnerships he has established over the years include Everlast, BODYARMOR, Avianne Jewelers, and SmartShop Self Storage, among others. However, it should be noted the precise details of the agreement, including Spence Jr.?s earnings from these deals, remain unavailable.
Errol Spence Jr?s childhood and early life
Errol Spence Jr. was born on March 3, 1990, on Ney York?s Long Island. He?s a long-time Texan, residing primarily in Dallas. Reportedly he spent some time at DeSoto High School, known for its successful football program. Until he was a sophomore in high school, he played football for Cedar Hill high school as well.
It should be highlighted that Spence Jr. generously donated sixteen thousand water bottles to the DeSoto Independent School District?s student food program three years ago.?
Errol Spence Jr?s family
As far as his family is concerned, Errol Spence Jr. beams with pride as a father of three children. In 2015, he welcomed his first daughter Ivy; in 2017, he received his second, Violet. In 2020, he introduced his son Errol Dallas Spence to the world.?
Errol Spence Jr. has never tied the knot. As we know, he has never spoken publicly about his family life, including the identity of his children?s biological mother. However, he has a girlfriend who goes by the name Debra. She is reported to be an online boutique owner called Shop Ashra.?
They enjoy maintaining privacy regarding their relationship. Errol Spence Jr. was born to Errol Spence Sr., who retired as a FedEx contractor, and Debra Spence. His paternal ancestry is Jamaican, while his mother?s is African-American.
Errol Spence Jr?s boxing career
Errol Spence Jr. always had a love for boxing. But it wasn?t until he was fifteen years old, when Spence Sr. took him to a boxing gym, that he started training. Incidentally, the latter contacted famed, multi-award-winning trainer Derrick James to take his son under his wings. Soon the two formed a formidable partnership that continues to this day.
2008 at age eighteen, he took home the International Amateur Boxing Association championship. He dominated the Unites States National Amateur tournament competition for the next three years - 2009, 2010, and 2011.?
He became the 2009 Golden Gloves champion (Salt Lake City). He received a silver medal at the Little Rock Golden Gloves a year later. The same year, in San Antonio, he held the Unites States National PAL Championships and won the gold medal.?
Finally, at the 2012 U.S Olympic trials, he stood first in the 147 lbs. Unfortunately, he lost the quarter-final bout to Russia?s Andrey Zamkovoy at the London Olympics. Spence Jr?s amateur record displayed 135 wins against two losses when he was ready for the professional arena.
In November 2012, Errol Spence Jr. commenced his hugely successful professional career. His fight against Jonathan Garcia in Indio, California?s Fantasy Springs Resort Casino, ended with a knockout win. He participated in twenty-one bouts for the next four years, winning all, with eighteen coming his way through knockouts.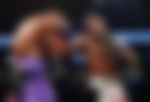 Close to seven of his opponents were packed off in the first round. On May 27, 2017, Errol Spence Jr. grabbed his first world title, IBF Welterweight, knocking down Englishman Kell Brook in the eleventh round at Sheffield?s Bramall Lane.
1.Versus Lamont Peterson - Errol Spence Jr. met fellow American Lamont Peterson at the Barclays Center in New York on January 20, 2018, for the first title defense. The duo reportedly knew each other from their amateur days.?
But on the fight night, ?The Truth? outboxed and outclassed Peterson so much that the latter?s corner had to throw in the towel at the beginning of the eighth round.
2.Versus Carlos Ocampo - Spence Jr. faced then-undefeated Mexican Carlos Ocampo at The Ford Center at the Star in Frisco, Texas, five months later on June 20 for the second title defense.
?The Truth? closed the deal within the first round as a solid left to the body sent Ocampo down.?
3. Versus Mikey Garcia - Nine months later, on March 16, 2019, Errol Spence Jr. met Mikey Garcia for his third title defense at AT & T Stadium in Arlington, Texas. Like in previous instances, the New York-born Southpaw outmaneuvered Garcia to convince the judges to hand over a unanimous victory using his reach.
4. Versus Shawn Porter - In a move towards title unification, Errol Spence Jr. squared up with WBC champion Shawn Porter on September 28, 2019, at the Staples Center in Los Angeles, California.
However, Spence Jr. proved too much for Porter despite his best efforts. The latter even got knocked down in the eleventh round. However, the tightly fought contest left no other option for the judges but to award a victory to Spence Jr. by a split decision.
5. Versus Danny Garcia - Errol Spence Jr. and two-weight division champion Danny Garcia met a year later on December 5, 2020, at the AT&T Stadium in Texas. The former?s WBC and IBF Welterweight titles were at stake. The fight ended in a unanimous victory for Spence Jr.?
6. Versus Yordenis Ugas - Next stage in Spence Jr.?s title unification took him to the doorsteps of the Cuban Yordenis Ugas, the reigning WBA (Super) Welterweight champion.
The AT & T Stadium fight on April 16, 2022, ended in a tenth round with a technical knockout victory for Spence Jr. A badly swollen right eye forced the referee to stop the fight based on the ring doctor?s assessment.
Errol Spence Jr?s Signature Boxing Techniques
Let?s review in greater depth about Errol Spence Jr.?s boxing style.
Pressure fighter with a Strong lead hand:
Errol Spence Jr. is great at putting most of the opponents on the defensive because of his ability to gauge the distance required to apply the apt pressure. Besides the jab, a remarkable ring generalship aids him in forcing the opponents onto the ropes.?
Thus they either end up wasting energy through constant movements or, left with no other option, stay put against him. Finally, using the ?shift technique,? Spence Jr. applies pressure by quickly closing the distance and surprising the opponent with a powerful shot.?
An excellent example of a referral could be the sixth round against Mikey Garcia.
Puncher-boxer:
In many ways, Errol Spence Jr. holds the ideal traits of a ?Boxer Puncher? with a slight tilt towards swarming. Strong in boxing fundamentals, the cornerstones of the American?s efficient and effective approach in the ring include a jab and a straight left to either head or body.
Another aspect that needs special consideration is his ability to battle on the inside. The deadly combination of his aggression, physicality, and power, is often too much for his opponents.
Block And Counter:
The defensive and counterpunching prowess of Errol Spence Jr. often gets overlooked. But those form a critical part of his arsenal. Then he also uses his feet to great use by keeping a distance, thus making himself a challenging target to hit.?
Likewise, he has put in much effort to improve this area. His ability to collect shots with his glove and counterattack is best exemplified during the Shawn Porter bout. He took more punishment in the fight, but his performance is still rated outstanding.
Body Shots:
As an owner of body punches rated among the best in the business, Spence Jr.?s competitor often suffers a stinging pain whenever he gets near them or tries to get on their inside.
Likewise, during the offensive mode, if Spence Jr. faces trouble connecting with the opponent?s head, he switches to body assault. Though essentially a southpaw, he doesn?t hesitate to deliver a right hook to the body in the tight quarter.
Once he pins his opponents down, Spence Jr. goes for a relentless attack knowing very well that targeting the body will keep the former more occupied, leaving the head vulnerable.?
Shoulder Roll:
Errol Spence Jr. evades powerful strikes without slipping or partially absorbing impact by using the shoulder roll, a technique brought to perfection by the Mayweather family. The method presents invaluable time for him to retaliate instantly without blocking the blow.
Errol Spence Jr?s car collection and other luxuries
Unlike many superstar boxers, Errol Spence Jr.?s car collection remains modest. However, they are all muscle cars that move like the wind.
1. Ferrari 488 Spider - One of Ferrari?s top-of-the-line offerings, priced at $284,700, this beauty boasts a 3.9 liter V8 engine, twin-turbocharged to produce 670 horsepower.
Often regarded as the automobile maker?s most potent convertible ever, it has a top speed of 205 miles per hour and covers zero to sixty miles per hour in three seconds. Unfortunately, Spence Jr. was involved in an accident while driving the vehicle in 2019.
2. Lamborghini Gallardo - With its V10 engine producing a monstrous 550 horsepower, the Gallardo is one of the most extreme examples of Italian automotive genius. It is a product of Lamborghini?s decades-long history of producing luxury automobiles simultaneously, making it one of the most user-friendly supercars ever produced.
The world champion might own other chariots. However, their details could not be sourced. Among other luxury goods, Spence Jr. rewards himself with a brand-new watch whenever he can.?
Besides possessing a skeleton face and an Audemars Piguet Royal Oak, ?The Truth? reportedly planned on getting a Richard Mille. A Cologne connoisseur, his collection of expensive sprays includes Maison Francis Kurkdjian.
After the 2019 fatal car accident, Errol Spence Jr. bought a sixty-acre ranch in DeSoto, Texas, where he spends time riding horses and caring for the cattle.
Errol Spence Jr Awards and Achievement
Errol Spence Jr. has had a brilliant outing as a professional boxer. Some notable awards and achievements he received include the following:
Unified Welterweight World Champion

: Spence Jr. held multiple world titles in the welterweight division, including the IBF (International Boxing Federation) in 2017 and the WBC (World Boxing Council) from 2019 and the World Boxing Association (Super) since 2022.



World?s Best Active Welterweight - The Ring magazine and Transnational Boxing Rankings Board


Prospect of the Year, 2015 - ESPN


Golden Gloves, 2009, Salt Lake City - Gold Medal


US National Championships, 2009(Denver), 2010, & 2011(Colorado Springs) - Gold Medal


US National PAL Championships, 2010, San Antonio - Gold Medal
Errol Spence Jr?s horrific Car crash
Though his expertise inside the ring remains unquestionable, it is outside, especially on the busy roads, that Errol Spence Jr. faces some issues. One, in particular, came out critical.
In October 2019, roughly two months after he packed off Shawn Porter, Errol Spence Jr. met with a severe car accident in Dallas, Texas, during the wee hours. He lost control of his Ferrari 488 Spider. The vehicle flipped many times, even as the champion was thrown out. Reportedly, he hadn?t put on the seatbelt.?
Finally, in June 2022, it was discovered that Spence Jr. had been driving under the influence. Therefore, he was imprisoned for three days and received a $3400 fine.
The second incident happened three after the dangerous October crash. According to ?The Truth, ? a vehicle rear-ended his G Wagon. Incidentally, his insurance provider refused to cover him after the collision.
The third accident occurred last December. As it turned out, a fourteen-year-old, who had taken his parent?s car, ran a red light and crashed into the front of his SUV. The accident reportedly resulted in a minor leg injury for the world champion.?
He said, ?I wanna say no serious injuries on the top, thank God for that man. I wasn?t injured, he wasn?t injured, and we weren?t having serious injuries. So it?s all blessings.?
| | |
| --- | --- |
| Name | Errol Spence Jr. |
| Born | March 3, 1990? |
| Place of Birth | Long Island, New York |
| Nationality | American |
| Education | High School |
| Parents | Father - Errol Spence Sr.? / Debra Spence |
| Height | 5 feet 9 inches (175 inches) |
| Weight | 145.5 lbs. Or 66 kg. |
| Record | 28-0-0 |
| Wife | Not Married |
| Kids | 3 - Ivy, Violet, and Errol Dallas Spence |
| Shoe Size? | 9.5 (U.S) |