Fernando Alonso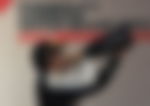 Fernando Alonso 2022: Net Worth, Salary, and Endorsements
Fernando Alonso has been established as one of the best drivers of his generation. The Spaniard is one driver who should never be underestimated. Even in a car that was not up to the mark, he would wring out every ounce of performance and put it in places where it should not be.
He made his debut in 2001 driving for Minardi. It was also the same year that Kimi Raikkonen made his debut. In 2002, he joined forces with Renault in the capacity of a test driver before graduating to a race seat in 2003.
After winning two back-to-back championships, he moved to McLaren. However, he returned to Renault a year later. In 2010, he joined Ferrari and raced for them until 2014. Finally, he returned to McLaren in 2015 and stayed with them until his retirement in 2018.
Shortly after retiring, Fernando Alonso and NASCAR legend Jimmie Johnson swapped rides as part of a special one-off event. The double World Champion drove Johnson's Chevrolet Camaro by Hendrick Motorsports while Johnson took to the wheel of Alonso's 2018 McLaren F1 car.
However, Alonso's 'retirement' from Formula 1 didn't last very long. In July 2020, Alonso announced his return to the pinnacle of motorsport with Renault turned Alpine in 2021. Coming full circle, Alonso rejoined the French team, having completed 2 previous stints with the Enstone outfit.
The Spaniard partnered Esteban Ocon at the Renault-powered Alpine Racing over the 2021 season. Alonso went on to clinch his first podium in years at the inaugural Qatar Grand Prix.
He will stay with the team until the end of 2022 while his teammate extended his stay until the end of 2024.
READ MORE- Who Has Fernando Alonso Dated? A List of His Girlfriends From the Past
Fernando Alonso: Stats and On-track Achievements
Fernando Alonso is a double-World Champion with the Renault F1 team. His maiden podium came in 2003 in what was just his second race for Renault at the Malaysian Grand Prix.
Later that year, the maiden win would follow at the Hungarian Grand Prix. He bagged a few more podiums in 2004. And in 2005, he wrestled the championship away from Michael Schumacher. That year, he won by a hefty 21 points ahead of Kimi Raikkonen, and Michael Schumacher was held off by a 60-point void.
2006 was a bit closer between him and Michael, with 13 points separating them. In 2007, Lewis Hamilton happened, and it was a tumultuous year for Alonso and his new team, McLaren.
Beyond that year, the win well gradually began to dry up for the Spaniard. He only picked up 13 wins across 10 years. The 2013 Spanish Grand Prix was his last win for Ferrari and in Formula One.
In an F1 career spanning 17 years, Alonso started 322 Grand Prix, winning 32 races and clinching 97 podiums in the process. He also racked up 1937 points.
It's no secret that Alonso is aiming for the 'triple crown' in motorsport. The triple crown involves winning the 24 Hours of Le Mans, the Monaco Grand Prix, and the Indianapolis 500.
Alonso has triumphed in Monaco and the 24 Hours of Le Mans. The Spaniard is keen to add another feather to his cap with a win at the Indy500.
Sadly, he's been unlucky so far. In his first attempt in 2017, Alonso retired from the race, having led the race for a commendable 27 laps. In 2019, Alonso failed to qualify for the event following a series of issues, which weren't entirely of his own making. He competed in the 2020 event with Arrow McLaren SP but hardly made an impression as he qualified P26 and reached home in P21.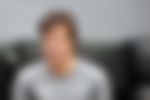 Fernando Alonso: 2022 Net Worth
Fernando's net worth is estimated to be worth $240 million. His annual salary in his final F1 season with McLaren was a whopping $33 million. Despite staying away from F1 for 2 whole seasons, he received a king's welcome at Alpine, as the Spaniard enjoyed a salary of $25M in 2021, which also rated him as the third highest-paid driver on the grid. As of 2022, Alonso will earn $20M per year and is likely to extend his Alpine F1 contract at least until the end of 2023.
He won the Sports Prince of Asturias Award in 2005.
Fernando Alonso: Endorsements
He was 39th on the Forbes list of Highest-Paid Athletes in 2018. He received around $1 million in endorsements and a salary of $33 million. Fernando Alonso often sports cool sunglasses, which are made by his own fashion brand- Kimoa, a brand that he is sponsored by.
Best Moments of Fernando Alonso
Fernando Alonso: Foundations and Charity
Fernando Alonso supports the Sightsavers International foundation. It works to combat blindness in developing countries, restoring sight through specialist treatment and eye care. They also support people who are irreversibly blind by providing education, counseling, and training. He is also the goodwill ambassador for UNICEF.
In 2007, Fernando founded the Fundaci?n Fernando Alonso, which is a foundation that aims to promote road safety.
ALSO READ-?Fernando Alonso Join Hands With UNICEF to Donate Masks in Spain
How to contact Fernando Alonso
Fans can reach out to Fernando Alonso through his official website at https://www.fernandoalonso.com
Alternatively, those interested can contact Alonso through his multiple social media handles, which include - ?Instagram, Twitter, and Facebook.
| | |
| --- | --- |
| Age | 40 |
| Marital Status | Divorced |
| Spouse | None |
| Residence | Switzerland |
| Nationality | Spanish |
| Endorsements | Kimoa |
| Height | 1.71m |
| Ethnicity | White |
| Championships | 2 |
| Kids | 0 |