Fernando Tatis Jr.
The San Diego Padres have been suddenly pushed into World Series contention; and while the team may have several key operators Fernando Tatis Jr. remains the centerpiece around which the franchise is built.  With the Dominican national fast becoming the face of the franchise and one of the best hitters in the league, surely, an illustrious career awaits.
Early Life and Career
Fernando Tatis Jr. is the son of former MLB player Fernando Tatis Sr. and comes from a proud lineage. Born into the game to Fernando Tatis Sr. and his wife Maria on January 2, 1999, Jr. was always going to be an athlete.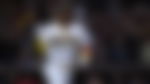 Tatis Jr. was born in San Pedro de Macoris, a city in the Dominican Republic while his father played in Major League Baseball. At the time Fernando Tatis Sr. sported the jersey for the St. Louis Cardinals.
Even his younger brother Elijah is a registered player with the Chicago White Sox organization. Fernando Tatis Jr. was in and around clubhouses from the time he was a child; and showed interest in baseball right front he beginning. And as he grew into an athlete that interest was pretty clear for all to see as he began to take the league by storm.
Professional Career
Fernando Tatis Jr. or as he is called on the ballpark, 'El Niño', started out as a shortstop; and has not been moved much throughout his career. His first foray in MLB came thanks to the Chicago White Sox who signed him as an international free agent from the Dominican National League in 2015.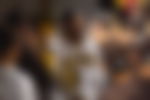 However, he was immediately sent to the minor leagues to further develop and grow. Despite Fernando Tatis Jr boasting some of the most powerful swings, it still needed some refining.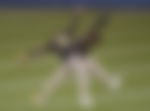 However, before he could turn out in the Windy City, he was traded to San Diego in 2016. The trade left Tatis Jr. with the minor league affiliates of the San Diego Padres for development. In his first season he played out rookie ball and some Lower A ball before having his talent clear on display.
MLB Credentials
The 2019 season was undoubtably Tatis Jr.'s breakout season. Having been announced as a part of the roster for the Padres; Tatis took home plate for his debut against the San Francisco Giants and recorded a solid 2 hits. He would have to wait juts a bit longer before he hit his first homerun in April, 2019. A definite sign of things to come, Tatis Jr. made the top 3 of the National League MVP in his first season itself.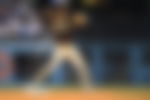 While the pandemic shortened 2020 season saw the emergence of Tatis Jr.; it was the off-season of 2021 that cemented it. Sporting the #23 jersey, Tatis Jr. signed the 3rd biggest contract extension in the history of MLB; with a 14-year $340 million contract extension with the San Diego Padres. A substantial signing and a statement by the franchise.
He also featured on the cover of the Show 2021 in the offseason; marking the youngest athlete ever to feature on the cover.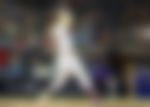 Tatis dominated the 2021 season from start to end. Only finishing an unfortunate 3rd in the NL MVP race behind Bryce Harper and Juan Soto; Tatis led the league with 42 homeruns to his name.  According to Fernando Tatis Jr's baseball reference, he also managed to score his second consecutive Silver Slugger award in 2021.
Personal Life
With a full family unit Tatis is a baseball fan through and through. His father, Fernando Tatis Sr. is a former MLB player; and his younger brother Elijah is a feature on the Chicago White Sox roster. His mother Maria is a Dominican national and is away from the spotlight for large part but remain close as a family unit.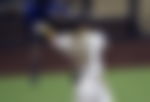 Fernando Tatis Jr. has not been in the news for having any romantic relationships as off now. Neither has he been observed as dating anybody yet either. However he is still young; and would possibly prefer to concentrate on his game right about now instead of looking to romantic relationships.
Net Worth
According to Celebrity Net Worth, Fernando Tatis Jr. is currently worth $10 million. However, with his new bumper contract with the San Diego Padres; that figure may be set to escalate as time goes on.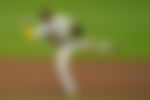 Tatis became a holder of the 3rd richest contract in MLB behind only Mike Trout and Mookie Betts; when he signed a 14-year contract worth $340 million with the Padres. Signing on at the tender age of 22  the contract was the richest signed by a player not eligible for salary arbitration. This gives him an average yearly salary of just around $24. Million as according to his fangraphs page.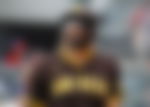 Subsequent records and signing amounts may be set to see an upswing; but for that moment Tatis was certainly a top performer. And with his endorsements yet to fully see fruition, it remains uncertain where Tatis Jr.'s ceiling really lies. The young star however does sport an affinity for some eyewear. Fernando Tatis Jr.'s sunglasses are a thing of interest with him sporting the 100% brand every time at the ballpark.
How To Contact Fernando Tatis Jr.?
ADVERTISEMENT
Article continues below this ad
While unable to procure exact contact details for the athlete he has profiles on several social media websites including Instagram and Twitter. Several sites online have also listed his profile as being available upon request to book for any sort of  personal or professional events that you may want to bring up.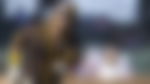 Fernando Tatis Jr. is set to join the pantheon of the MLB in the 2020s. And with a stellar record so far, he may well be on the way. Already with 2 Silver Slugger awards to his name, Tatis is clearly on the path to becoming one of the best hitters that MLB has seen, but with some time still to go, watch where the youngster could be set to go.
ADVERTISEMENT
Article continues below this ad
| | |
| --- | --- |
| Full Name | Fernando Tatis Jr. |
| Born | 2 January, 1999 |
| Height | 6'3" |
| Weight | 217 lbs |
| Net Worth | $10 million |
| College | NA |
| Bats | Right |
| Throws | Right |
| Professional Debut | 23 March, 2019 |
| Teams | San Diego Padres |
| Awards | 2x Silver Slugger; 1x All Star |
Fernando Tatis Jr. News Feed
---
---
---
---
---
---
---
---
---
---