Floyd Mayweather
Floyd Mayweather 2022: Record, Net Worth, Salary and Endorsements
Floyd Mayweather Jr is an American former professional boxer. His tenure lasted from 1996 to 2015. However, he made a comeback to fight MMA giant Conor McGregor in a crossover fight in 2017.
The fight between Mayweather and the Irishman was one of the biggest events in the history of Combat sports. Mayweather took the win that night, following which he vowed never to return to the boxing ring to fight.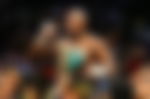 Mayweather is most famous for his perfect record and his lavish lifestyle. Both things that he has maintained even in 2022.
The former multi-weight world champion had a busy 2021 with his matchup against YouTuber turned boxer Logan Paul in an exhibition fight. The champ cruised to victory in that fight even though it went the distance.
Moreover, Mayweather took on Don Moore and Mikuru Asakura in 2022.
READ: Floyd Mayweather's Journey From Top Rank Promotions to Mayweather Promotions
Floyd Mayweather: Record 2022
There's a saying that Pretty Boy believes in, it goes like, "Women lie, Men lie, Numbers don't lie." When one thinks about the saying, it seems pretty meaningless.
However, it makes more sense when one considers Mayweather's exploits throughout his career. And rightly so, with his stupendous record of 50 wins and 0 losses.
To reign over the championship level for almost two decades is nothing short of a remarkable feat. So much so, that it seems like his success has been at mythical proportions.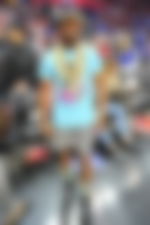 Throughout the course of his storied career, he has collected 19 major world titles, including The Ring in five weight classes, the lineal championship in four weight classes (twice at welterweight).
As an amateur, Mayweather won Bronze in the featherweight division at the 1996 Olympics. Other than that, Money has also amassed a collection of three U.S. Golden Gloves championships (at light flyweight, flyweight, and featherweight)
READ: All You Need to Know About Floyd Mayweather's Kids
Floyd Mayweather Jr. exhibition bouts
The recent times have seen the former champ on an exhibition fight trail. In fact, one can even say that 'Money' Mayweather has a penchant for exhibition bouts.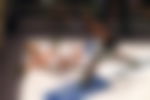 Mayweather faced Tenshin Nasukawa at the Saitama Super Arena on December 31, 2018, winning the bout by 1st round TKO. He then faced Logan Paul at the Hard Rock Stadium in Miami Gardens, Florida on June 6, 2021. However, it was a non-scored bout.
His most recent bout was against his former sparring partner Don Moore. Moreover, it was recently revealed that he will face MMA fighter Mikuru Asakura in Japan in September.
Floyd Mayweather: Net Worth 2022
Floyd Mayweather is popularly known as 'Money' and rightly so, for his net worth stands at a whopping $1.2 billion in 2022.
Per Forbes, Mayweather earned $1 billion in prize money alone in his career.
Reigning over the world of combat sports with a winning streak of 50 fights intact has its own perks and benefits. Keeping all his sponsorships, endorsements, and fight purses in mind, it is fair to say that the boxing legend has earned more than a decent living.
Mayweather further added a significant amount to his net worth in 2021. In fact, he earned a whopping $1.5 million per punch in his fight against Logan Paul, taking home an impressive $65 million.
READ: Floyd Mayweather Net Worth: Is He a Billionaire?
Floyd Mayweather: Foundation and Charities
With great wealth, comes great responsibility to help others in need. And Mayweather has never backed away from the same. He set up the Floyd Mayweather Jr Foundation to empower community alliances, help create an audience for youth leadership, create a platform to support health and wellness, and work on community development as a whole.
He is also associated with multiple foundations like:
Cure Duchenne


Floyd Mayweather Jr Foundation


Make-A-Wish Foundation


Muscular Dystrophy Association


Ryan Seacrest Foundation


Shriners Hospitals for Children
READ: A Look at Floyd Mayweather's Insane Watch Collection
Floyd Mayweather: Endorsements
One of Mayweather's biggest endorsements is his deal with famous watch company Hublot. The star has been sported wearing the watches on multiple occasions. He has since started his own boxing promotion to go with the numerous other sponsors and endorsements he has collected over the years.
READ: 5 Things You Must Know Before Criticising Floyd Mayweather
ADVERTISEMENT
Article continues below this ad
How to contact Floyd Mayweather?
Age
45
Reach
72"
Height
5'8"
Weight
149 lbs
Marital Status
Unmarried
Spouse/Partner
NA
Address/Residence
Las Vegas
Nationality
American
Endorsement
Hublot
Net Worth
$1.2 Billion
Birthdate
February 24, 1977
Record
50-0-0
Achievements
WBC super featherweight champion, WBC lightweight champion, WBC super lightweight champion,

IBF welterweight champion, WBC welterweight champion, WBA (Super) welterweight champion, WBO welterweight champion, WBC light middleweight champion, WBA (Super) light middleweight champion, IBO welterweight champion, IBA welterweight champion, The Ring lightweight champion, The Ring welterweight champion (2×), The Ring light middleweight champion

Nickname
"Money," "TBE," "Pretty Boy"
ADVERTISEMENT
Article continues below this ad
READ: 5 Things You Must Know Before Criticising Floyd Mayweather
Floyd Mayweather News Feed
---
---
---
---
---
---
---
---
---
---