Floyd Mayweather
Floyd Mayweather Net worth 2023, Career, and Family
Floyd Mayweather: Net Worth 2023
Floyd Mayweather Jr. is an American boxer who commenced his professional journey in 1996, soon after winning a Bronze medal in the 1996 Atlanta Olympics. In a two-decade-long career that ended in 2017, besides remaining undefeated, Mayweather Jr. emerged as the dominant money-spinning boxer of the era.?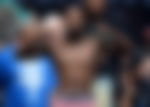 Celebrity Net Worth shows Floyd Mayweather Jr.'s net worth is $450 million. The richest fighter in boxing's history reportedly made $1.2 billion during his life's work. Whenever the talks about the biggest money-making fights crop up, the top three inevitably end up with Mayweather Jr.'s bouts. The following details could be referred to understand the stats:
Vs. Manny Pacquiao, 2015: The "Fight of the Century" resulted in nearly 4.6 million pay-per-view subscriptions. While "Pacman" received almost $147 million, "Money" netted $250-$300 million.
Vs. Conor McGregor, 2017: "The Money Fight" fell short of the fight against Pacquiao in terms of PPV purchases (4.3 million). But as far as fighters went, while McGregor's paycheck stood around $100 million, Mayweather Jr. bagged nearly $300 million.
Vs. Canelo Alvarez, 2013: "The One" spinning around $144 million pay-per-view revenue. Then much younger Canelo Alvarez received around $12 million. Mayweather Jr., on the other hand, made roughly $75 million.
Fights are not the only source of 'Money's? income. Regarding investments, he made some of his most brilliant moves in the real estate sector. Floyd Mayweather owns as many as nine skyscrapers. One of the most prominent among those, One Vanderbilt, a 93-story tall building in New York, forms a part investment portfolio estimated to be over $150 million.
Last year, reports filtered in of Mayweather Jr. branching out to open a Casino at New York's Times Square. It would be another feather in the cap for the former champion, who boasts homes in Las Vegas and Los Angeles. Reportedly, he has a $25 million mansion in Beverly Hills. Despite retiring from professional boxing, Mayweather is yet to hang the gloves for good. Since 2018, he has been active in the exhibition circuit. The effort has been lucrative enough for him to participate in as many as three fights last year.
According to Celebrity Net Worth, his first fight against Tensin Nasukawa in December 2018 fetched $9 million. He fought YouTuber Logan Paul three years later, and his purse swelled by $35 million. Apart from the above, Floyd Mayweather Jr. reportedly made nearly $25 million selling products besides a few endorsement projects.??
Floyd Mayweather's childhood and early life
Born Floyd Joy Sinclair, records state Floyd Mayweather Jr.'s date of birth as February 24, 1977. His place of birth is Grand Rapids, Michigan. For his schooling, he went to Ottawa Hills High School. But it seems that he didn't complete his education, dropping out while in high school.?
Floyd Mayweather's family
Floyd Mayweather Jr. has four kids: Koraun, Zion, Jirah, and Iyanna. Out of the four, the first three were born to his late ex-girlfriend Josie Harris. While Iyanna was born to Melissia Brim. Mayweather adopted Devion Cromwell, Brim's son from an earlier relationship. As of now, he remains unmarried. From 1995 to 2005, he was in a relationship with Josie Harris. Their relationship, most of the time, ran into rough weather.?
Reportedly, while still in a relationship with Harris, 'Money' met Melissia Brim. The pair broke up in 2000, a few months after Iyanna's birth. Outside his immediate family, Floyd Mayweather Jr. has a half-brother, Justin Mayweather Jones, and three sisters named Fannie Orr, Deltricia Tawanna Howard, and Fatimah Mayweather.
Floyd's mother, Deborah Sinclair, is of Jamaican ancestry. Not much information is available about her details, such as her date of birth, life, etc. But, by and large, she keeps herself away from the limelight that hogs her world-famous son constantly. On the other end, Mayweather Jr. shared a difficult relationship with his father. Senior was involved in training junior during his budding years. But as a professional, their relations went through on-off phases.?
Roger Mayweather, Floyd's uncle, left a lasting impression on the boxing champion. A former world champion, he took up the responsibility of training his nephew in 2000 and remained his trainer till 2012. Sadly 'Black Mamba' passed away in 2020. Although 'Money' has been linked with multiple women in the past, recently, in September 2022, Mayweather was seen dating Lisa Hernandez.
Floyd Mayweather's boxing career
Coming from an acclaimed boxing family, it was natural for young Floyd Mayweather Jr. to pick the gloves. The prodigious boxer won the Golden Gloves in 1993, 1994, and 1996. Making it to the Olympics, Mayweather Jr. controversially lost the semi-finals to Serafim Todorov. As a result, he had to settle for a bronze medal. Per records, his amateur wins stood at eighty-four against eight defeats. By the year-end 1996, Mayweather Jr. embarked on his professional career with his first fight against Roberto Apodaca on October 11. He was three months short of his twentieth birthday.
Over the next two years, Floyd Mayweather won nineteen fights. In between, he won his first world title on October 3 against Genaro Hernandez. Mayweather would successfully defend his WBC super featherweight title for the next three years. Then, on April 20, 2002, Mayweather Jr. fought his first bout in the lightweight division. He won WBA and The Ring titles with a win over Jose Luis Castillo.?
The first big name that crossed his path was Arturo Gatti. The duo fought on June 25, 2005, for the WBC super lightweight title. 'Money' won as the latter retired by the sixth round of the contest. Making his second divisional move, 'TBE' fought and defeated Zab Judah unanimously on April 8, 2006, winning the IBF and IBO welterweight titles. Towards the end of the year, he defeated Carlos Baldomir and added the WBC, IBA, and The Ring welterweight belts to his kitty.
On May 7, 2007, he faced the next big name. Oscar De La Hoya and Floyd Mayweather Jr. fought for the WBC light middleweight title. The latter won via split decision. His next severe test awaited him six months later. England's Ricky Hatton and Mayweather Jr. fought at MGM Grand on December 8. A tenth-round stoppage ensured a technical victory for the American while defending the welterweight titles.
Three years later, Mayweather outclassed Shane Mosley at MGM Grand. The following year, he knocked out Victor Ortiz to win the WBC welterweight title. Miguel Cotto was the next to fall in line on May 5, 2012. The win fetched Mayweather Jr. the WBA super light middleweight title. Then, on September 14, 2013, he faced a much younger Canelo Alvarez at MGM Grand. 'Money' won by a majority decision and added the WBC and The Ring Light Middleweight titles.?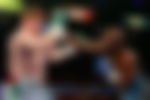 The following two years were momentous for Floyd Mayweather Jr. In 2014, he fended off Carlos Maidana's challenges twice. During their first bout on May 3, Mayweather won by a split decision. Four months later, the judges were unanimous in the decision to award a win to the American. Then, on May 2, 2015, 'TBE' faced his biggest challenge. He met the mighty Manny Pacquiao at MGM Grand. The much-hyped fight proved to be drab. Nevertheless, the American won unanimously and got himself the WBO welterweight title besides retaining the existing ones. He then claimed his forty-ninth professional win when he earned a unanimous decision over Andre Berto.
Soon afterward, Mayweather Jr. announced his retirement from the sport. Two years later, he made a comeback against the UFC sensation and mixed martial arts champion Conor McGregor at Nevada's T-Mobile Arena on August 26, 2017. Mayweather Jr. won the fight on technical grounds by the tenth round. It was the last professional fight for Floyd Mayweather Jr. His record is now perfect fifty-nil.
Floyd Mayweather's Signature Boxing Techniques
Though an established defensive tactician inside the ring, Mayweather Jr., over the years, became a favorite of pundits and fans alike for a slew of signature moves.
The best example of the 'Check Hook' was the fight against Ricky Hatton in 2007. With his back facing the ropes, Mayweather lured Hatton for an attack. Before the latter's left hook could connect with the face, the former twisted his body and landed a neat left-handed 'Check Hook' on Hatton's face. Then using the same hand, he anchored on the Englishman's head and skirted himself away from the ropes.?
From a layman's point of view, a 'Check Hook' is used to frustrate an attacker by launching a hook and then either moving away or using the lead leg to pivot sideways. The following technique under reference is the 'Pull Counter.' A defensive as well as an offensive method. It involves pulling the body, waist above, and back and then using the momentum to launch a counterattack by way of a straight right or left, taking the foe entirely by surprise. Mayweather Jr. used it famously against Shane Mosley in their 2010 fight.
'Block and Counter' is another favorite of 'The Money.' It starts with defense, whereby he allows the opponent to complete their round of punches or combinations and quickly follow it up with a straight or a hook. Time and again, be it Miguel Cotto or Juan Manual Marquez, it surprised many of his opponents.?
The fight against Marcos Maidana is a pristine example of Mayweather Jr. using the 'Lead Hand' technique. Reportedly, within thirty seconds, he used his lead hand, in this case being left to launch a jab, then a hook, again a body jab, and finally one more body jab! Thus, using his lead hand in different ways, 'TBE' baffles them into utter confusion.??
Last but certainly not least, the technique that became synonymous with Mayweather Jr., 'Shoulder Roll.' It's a defensive step whereby he uses his powerful shoulder to shield him from the opponent's punches. So when a straight right comes, he would raise his shoulder while tucking his chin close to the body and pull back, waist above. His body would be positioned in a line perpendicular to the opponents.?
Floyd Mayweather's car collection and other luxuries?
Floyd Mayweather Jr.'s love for cars is pretty well known. Reportedly he is a proud owner of over a hundred cars, and per rough estimates, the value of the entire collection hovers around $25 million! Among his fleet is a few Rolls-Royce whose collective price is estimated to be in the vicinity of $3.5 million. Likewise, he owns four Bugatti Veyron. The range is priced at nearly $2 million.?
In a long list that includes Lamborghinis and Bentleys, pieces worth mentioning are a $5 million Koenigsegg CCXR Trevita, a $3.5 million Bugatti Chiron, a $1.4 million Pagani Huayra, and a $1 million LaFerrari Aperta. Almost every fan and follower is aware of Mayweather's love for jewelry. In his collection, nearly forty watches are considered among the best in the world! Notably, he carries roughly thirty watches from his collection during vacations. More so, he loves decking himself up with pricey pieces whose value is estimated to be around $3 million.
One particular watch of his needs special mention. Reportedly priced at $18 million, this watch was made by the high-end American jewelry and watchmakers Jacob the Jeweler. Aptly called 'The Billionaire Watch', it consists of 239 emerald-cut baguette diamonds, each weighing three carats.
Be it land or air, Mayweather travels in style. When traveling to faraway locales for a bout or vacation, he prefers taking one of his two Gulfstreams from what is aptly called "Air Mayweather." One Gulfstream G650 jet is valued at $50 million. The other is a recent purchase in Gulfstream III, a twelve-seater. However, its exact price could not be ascertained.
Mayweather presides over three palatial mansions in Los Angeles, Miami, and Las Vegas. For the property in Las Vegas, which has 11 bedrooms, indoor and outdoor swimming pools, and a gymnasium, he reportedly shelled out roughly $9.5 million. Likewise, his Beverly Hills, LA residence with six bedrooms and a twelve-seater cinema hall, among many other amenities, is valued at $23 million.?
Then there's the beach-facing house in Miami with five bedrooms. He purchased it in 2015 for nearly $6 million. There are conflicting reports as far as Mayweather Jr.'s yacht ownership is concerned. According to terezowens.com, he reportedly purchased a yacht priced at $200 million in 2018. But according to a report in urbansplatter.com, he does not have any but instead hired one for rent.
Floyd Mayweather Awards and Achievements
While there were numerous annual honors that Floyd Mayweather Jr. received, a few were notably marked for the length of periods in consideration.
2007, 2008, 2010, 2012, and 2013 Best Fighter ESPY Award




2010 - 2019 Boxing Writers Association of America Fighter of the Decade




2010 - 2019 World Boxing Association Boxer of the Decade




2010 - 2019 Yahoo Sports Fighter of the Decade




2010 - 2019 World Boxing News Fighter of the Decade
Floyd Mayweather's NASCAR team
Floyd Mayweather Jr. owns "The Money Team Racing," or "TMT Racing." Based out of Mooresville, North Carolina, it competes in NASCAR. Debuting in the 2022 Daytona 500, his team has participated in four races.
Floyd Mayweather's financial problems and other controversies
There are conflicting reports about Mayweather's money problems. According to Celebrity Net Worth, Mayweather Jr. reportedly owed nearly $22 million in tax to the IRS for the income received in the year 2015. The comments by celebrities such as 50 Cent and Chael Sonnen on the dire financial problem facing the boxing great followed. According to an article that came last year in The Sun, in 2018, Mayweather Jr. owed nearly $40 million to creditors. The amount accrued as a result of his constant betting.
Who hit Mayweather the hardest?
By his admission, the best fighter he ever fought was Manny Pacquiao. But the two roughest and toughest hitters, according to Mayweather Jr., were Emanuel Augustus and Miguel Cotto.
How to contact Floyd Mayweather?
Instagram, Twitter, YouTube, TikTok
Name

Floyd Joy Maweather Jr.

Born

February 24, 1977

Place of Birth

Grand Rapids, Michigan

Nationality

American

Education

Ottawa Hills High School

Parents

Floyd Mayweather Sr. and Deborah Sinclair

Height

1.73 m

Weight

149 lbs

Record

50-0

Wife

Nil

Kids

?

Iyanna Mayweather,?Zion Shamaree Mayweather,?Devion Cromwell,?Jirah Mayweather,?Koraun Mayweather

Shoe Size?

US 8