Formula One
History
The Formula One World Championship first started back in 1950. The very first F1 champion was Italy's Guiseppe Farina who raced for Alfa Romeo.
The sport has had 33 different champions in its history and a few of them are multiple championship winners. Currently, the driver with the most championships is Michael Schumacher with 7 under his belt. However, Mercedes driver Lewis Hamilton will be eager to overhaul that. Hamilton currently holds 6 World Championships and stands on the cusp of equalling Michael Schumacher's record at the end of the season.
ADVERTISEMENT
Article continues below this ad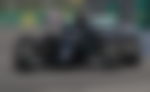 Hamilton and Mercedes are the defending Champions with the pair's dominance unlikely to end anytime soon.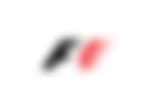 For a long time, Bernie Ecclestone was the F1 supremo, having founded the Formula One Group. He spent 40 years as chief executive of the company after gaining control of the commercial rights.
ADVERTISEMENT
Article continues below this ad
But in 2017, he stepped down and ownership was handed to Liberty Media who have been taking care of F1 since then. To herald their control, they even changed the F1 logo.
Chase Carey was the first F1 CEO in the 'liberty era' of F1 and will be stepping down at the end of the year. Former Ferrari team principal Stefano Domenicali will succeed the American in 2021.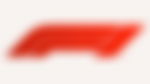 ADVERTISEMENT
Article continues below this ad
The Formula One world championship is considered by many to be the pinnacle of motorsport. It has produced champions like Fangio, Ayrton Senna, Alain Prost, Schumacher, Fernando Alonso, Niki Lauda, Nelson Piquet, Lewis Hamilton, Kimi Raikkonen, Sebastian Vettel and many many more.
| | |
| --- | --- |
| Number of Seasons | 70 |
| Number of Teams | 20 |
| Most Number of Driver's titles | 7 |
| Most Number of Constructors Titles | 16 |
| Most Wins | 91 |
| Most Poles | 96 |