Fred VanVleet
Fred VanVleet 2021: Net Worth, Salary, and Endorsements
Fred VanVleet is a six-foot guard who plays for Toronto Raptors in the NBA. He was born on February 25, 1994, to Fred Manning and Susan VanVleet in Rockford, Illinois. VanVleet went undrafted but eventually signed with the Raptors in 2016. 
The Rockford native isn't married yet, but is currently in a long-term relationship with high-school sweetheart Shontai Neal. 
VanVleet attended Auburn High School, where he earned a lot of reputation for his basketball talents. He led his high-school team to a third-place finish at the 2012 IHSA state tournament and began attracting several universities.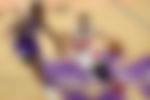 He chose to attend Wichita State University in Kansas, despite getting multiple offers from other schools. VanVleet completed all four years at Wichita State and gained massive experience before reaching the NBA. 
The shooting guard burst into form as a sophomore and kept the intensity flowing high in his remaining three seasons as well. He earned several accolades as a college baller and was named MVC Player of the Year twice in 2014 and 2016. 
Fred VanVleet NBA Career
VanVleet unfortunately went unpicked during the 2016 draft, but success came knocking pretty soon. He joined the Raptors' Summer League roster and put up impressive numbers with the given time. The team decided to sign him up for the main roster, after which he made his league debut on November 9, 2016.
He averaged just 7.9 minutes per game as a rookie and played just 37 games. Things changed the other way around when VanVleet began posting back-to-back career highs upon the start of the 2017-18 season. 
VanVleet's performances earned him a third-place finish in the 2018 Sixth Man of the Year voting. The talented shooting guard re-signed with the Raptors during the 2018-19 season and fulfilled his expectations coming off the bench.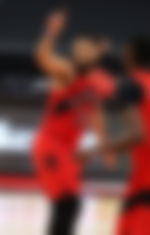 He averaged 11.0 points per game in roughly 28 minutes of game time during the regular season. Furthermore, VanVleet was an important bench contributor during the Raptors' dream run to the 2019 NBA Finals. In fact, he finished second behind Kawhi Leonard in the Finals MVP voting as Toronto pipped Golden State to win its maiden championship. 
VanVleet's 2019/20 season began in grand fashion as he notched up a career-high 34.0 points in the season opener. He carried the same form to the NBA playoffs, but the Raptors were sent out in the conference semi-finals. He had a career year in the 2020-21 season, however it was overshadowed by the Raptors dismal season. 
Major Achievements
NBA champion (2019)
NBA D-League champion (2017)
Third-team All-American – SN, NABC (2014)
3× AP Honorable mention All-American (2014–2016)
2× MVC Player of the Year (2014, 2016)
3× First-team All-MVC (2014–2016)
Fred VanVleet NBA Stats
VanVleet has perfectly established himself as a quality shooter to have on the roster. His long-distance shooting has improved, and he takes close to seven three-point attempts per game. In the 2020-21 season, VanVleet is averaging 19.6 points, 4.2 rebounds, and 6.3 assists per game.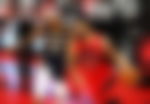 Fred VanVleet Current Contract
Fred VanVleet was one of the top free-agents in 2020 and there were speculations about him leaving the Raptors. However, a mutual interest tied them up for a few more years. VanVleet signed a four-year $85 million deal, which is the largest in total value for an undrafted player in NBA history. He will earn $19,675,926 in the 2021-22 season. 
Fred VanVleet 2021 Net Worth and Endorsements 
According to Celebrity Net Worth, VanVleet is worth around $20 million and this is only going to be rising with his new contract.
VanVleet signed a major endorsement deal in November 2019 with sneaker brand 'AND1.' He is the face of the brand as it targets to sign more NBA stars to sport their models. 
Fred VanVleet NBA Sneaker Contract
VanVleet currently endorses streetwear sneaker brand AND1 and rocked the 'AND1 Attack 2.0' in 2020. He's worn Adidas kicks in the past, and the six-footer preferred Harden and Lillard's shoes while on the court. 
| | |
| --- | --- |
| Age | 26 |
| Marital Status | Unmarried |
| Children | 2 |
| NBA Championship Rings | 1 (2019) |
| Nationality | American |
| Height | 6 ft 0 in (1.83 m) |
| Weight | 197 lb (89 kg) |
| Wingspan | 6'2" (1.88 m) |
How to contact Fred VanVleet
Fred VanVleet Instagram: fredvanvleet
Fred VanVleet Twitter: @FredVanVleet