Frederic Vasseur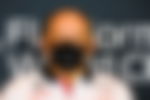 Frederic Vasseur: 2021 Net Worth, Salary and Endorsements
Frederic Vasseur is the managing director and CEO as well as team principal of the Switzerland-based Sauber Motorsport AG. He is the team principal of Alfa Romeo F1 team.
In terms of academics, Vasseur came from an aeronautical and engineering background. His career began in earnest in the junior Formula-series with his own team, ASM.
Another plus in his favor is that Vasseur is known for nurturing talent. So, it did not take long for the eventually move up to Formula 1.
Frederic Vasseur's Career
He was recruited as a race director and eventually team principal for Renault F1. However, he left the team in 2016, owing to different ideologies. Soon, the Sauber F1 team snapped him up in July 2017.
Numerous drivers have made their way to the pinnacle of motorsport under Vasseur. These include the likes of Romain Grosjean, the late Jules Bianchi, Paul Di Resta, and more.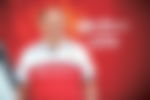 Frederic Vasseur even founded Spark Racing Technology (SRT), who's hybrid and electric powertrains are used by Formula E. Spark Racing Technology was even contracted to construct 40 single-seaters.
To date, Vasseur continues as the team principal of the Alfa Romeo team. He is said to be quite an easy-going individual and gets along well with his team. Although he studied aeronautical engineering, he noted that F1 cars were often compared with fighter aircraft.
Speaking to GlobeAir, he acknowledged the similarities between the two fields and technologies. Vasseur stressed the importance of the support personnel for all aspects of the aircraft or racing car, the logistics behind that, the mechanical aspects, the technology, and the aerodynamics, which are the top priority for an aircraft as well as in Formula 1. Clearly the two fields have a great deal in common.
| | |
| --- | --- |
| Age | 51 |
| Marital Status | Married |
| Spouse | N/A |
| Residence | Draveil |
| Nationality | French |