Gerard Pique
Gerard Pique: Net Worth, Soccer Career, Ex Shakira and New Girlfriend
Gerard Pique is one of the most notable Spanish soccer players of all time. Both for the Spain national team and FC Barcelona, Pique's contributions have been essential. In recent times, Gerard Pique has become one of the most controversial soccer players of all time. His controversial status is only because of the uproar in his personal life.
Throughout his career, Gerard Pique has mostly won quite a few team accolades. His name has been on multiple ?Team of the Year? team sheets for La Liga, UEFA, and FIFA FIFPro. He also won the Gold Medal of the Royal Order of Sporting Merit back in 2011.
Gerard Pique Net Worth 2023
As per Celebrity Net Worth, Pique?s current net worth is about $80 million. Along with being a professional soccer player, he also became an efficient businessman.
His ever-famous Kings League business venture has been all over the news. Apart from that, Pique established Kosmos Holding, a sports-centric production company back in 2017. He makes all of his financial investments through his brand. Back in 2019, he also purchased FC Andorra and Gimnastic Manresa, two smaller soccer clubs in Spain.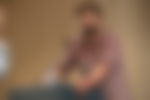 During his playing days, Pique had a contract with brands like Laureus Foundations, Nike, etc. Barcelona?s Global partner Beko also made him their brand ambassador. The foundation?s aim was to raise awareness about obesity in children.
Gerard Pique?s early life
Gerard Pique was born on 2 February 1987 in Barcelona, Spain. He found his passion for the sport from a very young age. Pique registered for the Barcelona academy way back in 1997 when he was just ten years old. He immediately became one of the main defenders of Alevin B, Barcelona?s youngest boys? team. Pique rose up in the Barcelona academy ranks very quickly and he made his first senior appearance for FC Barcelona during the ?2003-04 season.
Gerard Pique and his family, ex-girlfriend Shakira, and kids
Gerard Pique?s father, Joan Pique, was a businessman. And his mother, Montserrat Bernabeu, works as the director of a prestigious hospital for spinal injuries in Barcelona. Pique has one younger brother, Marc. Fun fact, Pique?s grandfather, Amador Bernabeu, has served as a vice president of Barcelona in the past.
Back in 2011, Pique got into a relationship with Colombian singer, Shakira. They met at the video shoot of one of the official songs ?Waka Waka? at the 2010 FIFA World Cup. The two of them immediately clicked with each other and started dating. The former celebrity couple also gave birth to two lovely children, Milan and Sasha in 2013 and 2015 respectively. However, the ?perfect? celebrity couple shockingly broke up in 2022 due to Pique?s infidelity.
Gerard Pique and his soccer career
Even though Gerard Pique made his debut for FC Barcelona at the end of the 2003-04 season, he hadn?t signed a professional contract yet. Pique signed his first professional contract with Manchester United. However, the Catalonian failed to cement his spot in the starting XI for the next four years. Sir Alex Ferguson decided to sell the soccer legend back to Barcelona after he failed to dispossess Rio Ferdinand and Nemanja Vidic?s center-back partnership.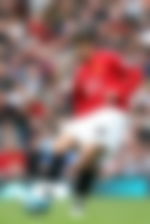 Pique signed a four-year deal with FC Barcelona in 2008 and the rest was his story. The Spanish soccer giants had no problem exposing Pique to first-team soccer straightaway. He then went on to create a legacy for himself in Spain from 2008-2022. During his career at FC Barcelona, Pique was part of multiple Champions League and La Liga winning squads. He eventually turned into a natural leader of the team.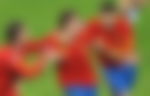 Gerard Pique made his debut for Spain in 2009 on the back of a phenomenal season with Barcelona. A young Pique partnered with the mighty Carles Puyol during the 2010 World Cup. The two of them gelled so well with each other that they only conceded two goals during the whole World Cup campaign. Post Puyol?s retirement, Sergio Ramos became Pique?s long-time center-back partner while playing for Spain.
In 2018, Pique decided to call it a day from international soccer after the World Cup. He was #11 for most appearances for Spain with 102 caps. About four years later, Pique abruptly decided to hang his boots from club soccer too whilst the season was on.
Gerard Pique?s soccer stats and other achievements:
Pique was crowned as the La Liga Breakthrough Player of the Year after his first season in 2009. During his long and drawn-out tenure in Spain, Pique managed to win eight La Liga titles, three Champions Leagues, three Club World Cups, seven Copa del Rey trophies, three European Super Cups, and six Spanish Super Cups. He also scored 29 goals for FC Barcelona.
Pique represented his country 102 times in total. He was an important component of the 2010 World Cup winning squad, followed by the UEFA Euros in 2012. He managed to net the ball on five occasions whilst on international duty.
A relationship timeline of Gerard Pique and Shakira
Gerard Pique and Shakira met during the video shoot of ?Waka Waka? during the 2010 FIFA World Cup. The two of them reportedly liked each other from the beginning itself. However, they took a few months to make their relationship public on social media. The two of them started dating back in 2011. In 2013, the former celebrity couple welcomed Milan, their first child into this world.
About two years later, Shakira gave birth to Sasha, their second son. However, the two of them never ended up getting married. The Latin American was reportedly not keen on getting married keeping in mind her experiences with previous partners.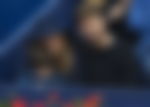 In June 2022, Shakira broke up with Gerard Pique after an 11-year relationship. The Spanish soccer legend had cheated on Shakira with Clara Chia Marti, one of his co-workers at Kosmos Holding.
How did the public split of the former couple unfold?
Shakira was out of town on a work trip. After reaching back home, she noticed an empty jar of jam. But she never knew who ate it after her kids denied touching the jar. She was even more confused because Pique had never touched jam in his entire life. She confronted the soccer legend and then got to know about the harsh reality. After a few days, the Waka-Waka singer announced the breakup and stated that their children were their first priority.
Shakira then went lowkey for a few months. She also fired a few odds shots at Gerard Pique and his new girlfriend on the off chance. All of a sudden, she dropped a new diss track against Pique in January 2023. She collaborated with Bizarrap, an Argentine DJ, and created an absolute lyrical masterpiece. The 46-year-old didn?t shy away from publicly taking direct shots at Pique to express her hurt. Here are some of the lyrics from her diss track. ?I'm worth two 22-year-olds. You traded in a Ferrari for a Twingo. You traded in a Rolex for a Casio?, as per Genius Lyrics.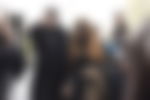 In response to these lyrics, Pique shockingly announced that Casio has sponsored the Kings League. He claimed that all the Presidents of the Kings League would receive their watch soon. However, this public uproar and banter caused the market rate of Casio to steeply drop.
The Spanish soccer legend has been fairly unsuccessful at moving on with his new girlfriend. Shakira and her fans have held the Spaniard back. The fans have taken every opportunity to try and humiliate Pique and Chia Marti in public. Chia Marti once banged into a billboard after a scrappy interaction with a journalist in Barcelona.
To everyone?s surprise, Shakira released another diss track after about a month. This time she collaborated with a fellow Colombian singer, Karol G. Both her diss tracks have been music chart-toppers since Day 1 and are continuing to dominate.
Who is Gerard Pique?s new girlfriend?
Clara Chia Marti met Pique at his company itself. At that time, Chia Marti was an intern at the company. Over the weeks, she started to oversee special events. That?s exactly when her presence in front of Pique became more prominent. She is still 23 years old and continues to pursue her degree while working at Pique?s company. However, the two of them have been subject to tons of public hate.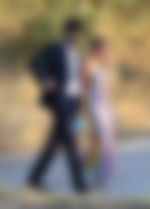 One fine day, Gerard Pique decided to take his new girlfriend out for dinner. However, things did not go as per his plan at all. The owner of the restaurant refused to let them enter. The fans around the shop couldn?t understand why the owner wouldn?t allow Pique to enter his restaurant. They then realized that the owner was a Shakira fan too.
Pique and Chia Marti had no choice but to leave that locality. The soccer legend and his better half angrily stormed towards their car and steamed off the area.
What is Gerard Pique currently doing?
Soon after retirement, Gerard Pique announced the Kings League, his new soccer venture. The 7-a-side league was ready to kick off. Each squad would have a total of 12 players. The rules on the pitch were also extremely unique. Additional elements of drama like different ?trump cards? are also deployed during games. While everyone thought it was a kiddish league, the viewership numbers have shot up after Ronaldinho joined Pique?s soccer league as a player.
Over the years Pique has become a very efficient businessman. Apart from the Kings League and Kosmos Holding, he is also involved in a few other business ventures. He started his own affordable sunglasses brand called Kypers sunglasses. In 2013, he partnered with a meat company and started making organic hamburgers. The soccer legend also started 426 miles, the first 100% natural isotonic drink.
Pique was reportedly planning a comeback to the sport with FC Andorra. Earlier in January, reports suggested that he wouldn?t mind playing soccer again. However, the biggest hurdle was the salary cap and the minimum wage of the team. Further reports also suggested that Pique might have dropped the idea because it was too expensive.
The soccer legend has revealed his interest to return back to FC Barcelona as the President at some point. However, that dream will take some time because Pique is currently busy with his new viral soccer venture, the Kings League.
| | |
| --- | --- |
| Name | Gerard Pique Bernabeu |
| Born | 2 February 1987 |
| Place of Birth | Barcelona, Spain |
| Nationality | Spanish |
| Education | - |
| Parents | Joan Pique, Montserrat Bernabeu |
| Height | 1.94 m, 6 ft 4 in |
| Weight | 85 kg |
| Clubs | Manchester United, Real Zaragoza, FC Barcelona |
| Jersey No. | 3 |
| Retirement year | International ? 2018, Club - 2022 |
| Girlfriend | Clara Chia Marti |
| Kids | Milan Mebarak, Sasha Mebarak |
| Social Media | Facebook,?Instagram,?Twitter,?Website,?YouTube |