Gervonta Davis
Gervonta Davis' Net Worth 2023, Career, and Family
Gervonta Davis: Net Worth 2023
Twenty-eight-year-old Gervonta Davis began his boxing journey at age five. An outstanding amateur career saw him win two hundred and six matches against a loss of only fifteen. 
ADVERTISEMENT
Article continues below this ad
By 2013, at age eighteen, he switched to a professional career, debuting against Desi Williams on February 13. He moved three weight divisions during the next decade, winning multiple titles. Davis has yet to come across the face of defeat in his career.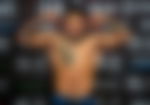 So it's natural for fans and followers to ask how much money Gervonta Davis has made through the years if boxing matches are his only source of income, or does he have other avenues that provide meaningful benefits to him and his family.
A perusal of various sources will reveal that by and large, Gervonta Davis' net worth hovers in the vicinity of four to five million dollars. According to celebritynetwoth.com, it's $4 million. Whereas, sportslens.com puts it around $5 million.
While it would be difficult to calculate the exact amount he received for each match since he debuted, we have details of the money he made through a few recent bouts.
Reportedly, for the most recent bout against Hector Luis Garcia, 'Tank' received a guaranteed purse of $1.5 million besides a 60% share in the income generated through PPV sales. 
Likewise, for last year's fight against Rolando Romero, his guaranteed purse amounted to $2 million, besides the 50% share in PPV earnings. Going back to 2021, for the December fight against Isaac Cruz, 'Tank's' guaranteed purse was $1 million, along with 60% of the split up done for PPV sales.
For the Mario Barrios fight in June of that year, his remuneration included the guaranteed purse of $1 million and a 60% share of the PPV revenue. For the fights against Leo Santa Cruz (2020), and Yuriorkis Gamboa (2019), his guaranteed purse stood at $1 million. However, the share of the income through PPV sales varied from 50% to 55%, respectively.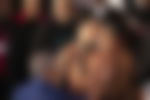 Davis' earnings through a few other matches fought in the years 2017 to 2019 are as follows:
Vs. Ricardo Nunez - Guaranteed purse, $750,000, PPV share - 60%;
Vs. Hugo Ruiz - Guaranteed purse - $500,000, PPV share - 50%;
Vs. Jesus Cuellar - Guaranteed purse - $400,000, PPV share - 50%;
Vs. Francisco Fonseca - Guaranteed purse - $600,000, PPV share - 55%;
It is estimated by the portal, sportslens.com, that through fights alone, Gervonta Davis has earned an estimated $18,375,000. When broken down between twenty-eight of his career fights, he averaged $656,250 each contest.
Regarding endorsements, Baltimore, Maryland, headquartered Under Armour, is a company with which Davis is closely affiliated. The American sportswear giant signed the world champion in 2017. However, details about other brands he has partnered with for endorsements or sponsorships remain to be ascertained.
Gervonta Davis has a large fan base, although it may not be as large as his competitor Ryan Garcia's. 4.5 million people on Instagram follow him. His Facebook page and Twitter account share similar followers, reaching about half a million.
Gervonta Davis' Childhood and early life
Gervonta Davis was born in Baltimore, Maryland, on November 7, 1994. He used to go to Digital Harbor School but left it early to focus more on boxing. Reportedly, he obtained his high school diploma through a G.E.D. program.
Davis' parents, father, Garrin Davis, and mother, Kenya Brown, were reportedly addicted to banned substances. Hence childhood in a troubled home resulted in him being taken from one foster home to another. 
The area he grew up in was called Sandtown-Winchester. Located in west Baltimore, it gained notoriety as a highly crime-prone locality. Davis has often claimed to have lost quite a few friends to violence.
When he was eight, he told The Sun about trying a banned substance. Seemingly he didn't like it and decided not to touch it again.    
Gervonta Davis' family
The twenty-eight-year-old world champion Gervonta Davis has never been married. However, he has been through a few relationships over the years.
Gervonta Davis and Andretta Smothers - Reportedly, the two were in a relationship for a long time. On June 20, 2018, she gave birth to their daughter Gervanni. However, the relations between Davis and Smothers soon turned for the worse.
While they went separate ways, Smothers, unemployed at the time, filed a case against Davis demanding child support besides their daughter's custody. Reportedly, Davis agreed to take care of her schooling and daycare tuition and pay up to $10k monthly as child support.
Gervonta Davis and Ariana Fletcher - The details of Davis's on-and-off relationship with Instagram model and entrepreneur Ariana Fletcher soon started grabbing headlines. At one point of time in 2019, they became so popular that they were considered the 'internet's favorite couple.' But later, the couple went through a very public split.
Gervonta Davis and Yaya - Gervonta Davis has been reported to have dated his mentor and promoter Floyd Mayweather Jr.'s former girlfriend, Yaya. Though no longer together, their on-off relationship seems to have caught much attention. Sometimes, early in 2020, details of Davis and Yaya handcuffed by police also grabbed headlines.
Besides the above, Gervonta Davis's name has also been associated with Dretta Star, Dess Dior, and Aillen Giellsele.
Currently, the world champion seems to be dating model and social media influencer Vanessa Posso. On Instagram, she enjoys a following of over half a million people. Additionally, she appears to be a successful businesswoman with her jewelry brand, RichGirlz. The couple, who reportedly started dating in January last year, became parents to Giovanna Thalia in October 2021.   
Gervonta Davis' boxing career
Gervonta Davis started boxing when he was five years old. His amateur career was outstanding. He became the National Golden Gloves champion in 2012. Before the feat, he was the National Silver Gloves champion.
Additionally, he went on to win two gold medals at the National Junior Olympics. If this was not enough, he became National Police Athletic League and Ringside World champion twice! His amateur record was two hundred and six wins against only fifteen losses. 
He professionally debuted against Desi Williams on February 22, 2013, and won the match convincingly with a first-round knockout. After that, he participated in sixteen bouts for three years, winning all but one through early stoppages.
Davis bagged his first world title, IBF Super Featherweight, on January 14, 2017, after knocking out Jose Pedraza in the seventh round at New York's Barclays Center. He managed to defend it against Liam Walsh in May of that year but eventually lost it as he missed weight against Francisco Fonseca in their September fight.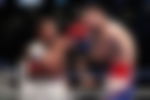 By April 2018, he took home the subsequent title, the vacant WBA (Super) Super Featherweight, after a knockout victory over the Argentine Jesus Cuellar and defended it successfully till 2019.
Making his way up the weight divisions, he fought and defeated the Cuban Yurirokis Gamboa for the WBA (Regular) Lightweight title on December 28, 2019. Then, roughly a year later, on October 31, 2020, by knocking out the Mexican boxer Leo Santa Cruz in the sixth round, not only did he defend the WBA (Regular) Lightweight but won the WBA (Super) Super Featherweight also in turn.
On June 26, 2021, he met Mario Barrios at Atlanta, Georgia's State Farm Arena, and netted the WBA (Regular) Super Lightweight title. Ever since, he has been defending it despite challenges from the likes of Isaac Cruz (December 5, 2021), Rolando Romero (May 28, 2022), and Hector Garcia on January 7, 2023.
Overall, Gervonta Davis' professional record stands at twenty-eight wins, of which 93% came through knockouts.  
Gervonta Davis' signature boxing techniques
Southpaw - Gervonta Davis is a Southpaw and has been observed to use a pawing jab against orthodox boxers. Defensively, it allows keeping a distance between himself and the opponents. For offensive purposes, 'Tank' employs either a leading left hook or left straight punch to the body, especially when fighting against bigger foes.
Outstanding ring IQ - Time and again, Davis has proved to have an innate ability to read an opponent. A good example would be the fight against Leo Santa Cruz. Standing at five feet and six inches and a sixty-seven-and-a-half inch reach puts him in a disadvantageous position against bigger fighters.
So he smartly manages the range, sidestepping every attack the opponent throws. In his decade-long career, barely has there been an instance when Davis got hurt by shots thrown at him.
Strong right hand - Even though he is a perennial left-handed boxer, there's no reason to doubt that 'Tank' would be weak with his right hand. Though typically in the southpaw stance, his right hand would be in front to deflect the opponent's incoming shots. 
However, as exemplified by the Leo Santa Cruz fights, he can use his right offensively to set the final shot with his left on either the face or body.
Pressure fighting style - Though Gervonta Davis could be equated as a switch-hitter, let there be no doubts about what he enjoys doing the most in the ring. He loves stalking his opponents and loosens up a barrage of punch combinations when the time comes.
It perplexes the foe into committing a blunder. That's when Davis lands a fight-ending knockout blow like a classic pressure fighter.
Powerful lead hook - The southpaw stance requires Davis to keep his left hand back while using the right hand to land jabs and for defense. However, the style hasn't deprived the Baltimorean to alternately use his lead hand for thrusting a hook, either to the body or face.
Often at a close range, he might need more time to chamber in the dominant left hand for that perfect hook. So instead, very intelligently, he shoots the hand most relative to the opponent. In most cases, it has been found that 'Tank's' opponents were barely prepared for such an onslaught.
Accurate puncher - It's not enough if you know how to execute a punch. It should find its target to make it useful, else it's nothing but a sheer waste of energy. 'Tank' has often claimed that 'accuracy is the key to his power, hitting the bull's eye.'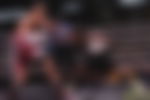 After all, for a boxer who has won 93% of his matches through knockouts, it's relatively understandable the kind of precision he would have to stop twenty-six opponents early in the fight!
Gervonta Davis' car collection and other luxuries
So what does Gervonta do with the fortune he has amassed over the years? The period spent under Floyd Mayweather Jr., known globally to live a king-size lifestyle, has considerably impacted the protege.
One of the items on which he loves splurging his hard-earned money is high-end, luxurious cars and automobiles. 
The most exceptional piece in his collection is the USSV Rhino GX. For the monstrous vehicle with a V8 engine, the world champion reportedly shelled $331,000.
Gervonta Davis owns two of the most famous models from luxury car maker Lamborghini's stable - Urus and Avantedor. The Urus has a 4.0 -liter, V8 petrol twin-turbo engine with 641 horsepower. He reportedly paid roughly $400,000 to get the piece back home.
The Aventador, on the other hand, has a V12 engine that allows for an enormous 730 horsepower. With a maximum speed of 217 miles per hour, the vehicle can cover zero to sixty miles per hour in three seconds. 
Besides the above, other models that occupy a place of pride in his garage include the following:
| | |
| --- | --- |
| Car Model | Price in US Dollars |
| McLaren 765LT | $450,000 |
| Cadillac Escalade ESV | $200,000 |
| Corvette C8 Stingray | $100,000 |
| Mercedes-AMG G63 | $156,000 |
Besides the four wheels, 'Tank' seems to have an enduring infatuation with jewelry. Always decked with chains and rings, he loves spending a lot of money on expensive necklaces with diamonds and watches that cost the earth, among other things.
Only a few details are available regarding the kind of place he lives in. Reportedly, he lives in a mansion in Las Vegas with a swimming pool, a basketball court, and a jacuzzi.
Relation between Gervonta Davis and Floyd Mayweather Jr.
Some two years after he turned professional in 2013, Floyd Mayweather Jr. took a young Gervonta Davis under his wings. By 2017, he won his first world title IBF Super Featherweight against Jose Pedraza.
Under the enigmatic Mayweather Jr., Davis climbed one ladder after the other. Their relationship was an ideal promoter-boxer relationship.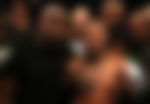 Even though they are no longer together, the relationship seems to have mended, as manifested by their appearance during the David Benavidez versus Caleb Plant fight on March 25 at MGM Grand Arena.
He told the assembled press representatives, "Much love to Mayweather Promotions, Leonard Ellerbe and Floyd Mayweather, to all of them. I definitely appreciate them, I just do things on my own now. I'm not saying we won't work in the future, but right now I have other plans."
Why did Gervonta Davis break ties with longtime promoter Floyd Mayweather?
While it is difficult to ascertain the exact reason for the discontent between Gervonta Davis and Floyd Mayweather Jr, an unpredictable fight calendar left the former quite unhappy. 
In 2018, he fought only once against Jesus Cuellar, but come 2019, he fought three times - Hugo Ruiz in February, Ricardo Nunez in July, and Yuriorkis Gamboa in December.
It must be noted that the separation by all accounts was amicable, and the two do not hold any ill–will against each other.
Highly sought feud between Gervonta Davis and Ryan Garcia
One of the side attractions of what is touted as one of 2023's most significant fights is the seemingly bitter feud between Gervonta Davis and Ryan Garcia.
It would take much work to pinpoint when the grudge between the two boxers commenced. However, sometime after Davis' win over Romero Duno on November 2, 2019, Garcia expressed a willingness to face Davis during an interview with DAZN.
He said, "Star-wise, Gervonta is bigger than all of them, and I'm a big star. You see all the (websites) post about Gervonta and me. You don't see any (websites) talking about Devin Haney and Lomachenko. They're talking [about] Gervonta Davis on Shade Room (a radio show on Sirius XM) and all of them. That should show you right there. We're the biggest up-and-coming fighters right now."
As the talks for their eventual clash became more robust last year, the duo added fuel to the fire by engaging in bitter social media swordplay. Sometime in August last year, the two slammed each other over mental health issues.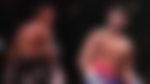 Later, as pics of Garcia's physique started gaining widespread attention, Davis reportedly accused him of resorting to banned substances to enhance his body.
But much before the online banter, early last year, an incident outside the club stirred the already troubled waters. Reportedly, both Garcia and Tank got into an altercation when he and a friend approached the latter to check when they could get on to a match. However, the presence of security detail prevented the situation from going out of control.
Going back a bit further might help, as during one of the episodes of Mike Tyson's popular podcast Hotboxin' with Mike Tyson, Ryan Garcia called out Gervonta Davis, and the two got into a heated argument on FaceTime.
Gervonta Davis' legal problems
Outside of boxing, the sporting icon has had several brushes with the law. Way back in 2017, for first-degree aggravated assault, an arrest warrant was issued against Gervonta Davis. 
ADVERTISEMENT
Article continues below this ad
The charge, leveled by his reported childhood friend, Anthony Wheeler, was later changed to a misdemeanor second-degree assault. It was subsequently dropped when Wheeler expressed no interest in pursuing it further.  
Then again last year in December, the Baltimorean was arrested for allegedly hitting a woman with a 'closed hand type slap.' Furthermore, the champion denied any wrongdoing, and a few days later, the woman in question recanted her statement, "did not harm me or our daughter."
How to contact Gervonta Davis?
ADVERTISEMENT
Article continues below this ad
| | |
| --- | --- |
| Name | Gervonta B. Davis |
| Born | November 7, 1994 |
| Place of Birth | Baltimore, Maryland |
| Nationality | American |
| Education | G.E.D. Diploma |
| Parents | Father - Garrin Davis; Mother - Kenya Brown |
| Height | 166 cm or 5'5.35.' |
| Weight | 134.5 lbs |
| Record | 28-0-0 |
| Wife | Not Married |
| Kids | 2 - Gervanni and Giovanna |
| Shoe Size  | 8 or 8.5 (U.S) |