Giannis Antetokounmpo
Giannis Antetokounmpo 2021: Net worth, salary, and endorsements
Giannis Antetokounmpo or the "Greek Freak" is one of those names to have spurred in the NBA circuit in recent times.
Born in Greece to Nigerian parents, Antetokounmpo began playing basketball for the youth teams of Filathlitikos in Athens. And then he played for their senior team. After that, he declared himself eligible for the NBA Draft in 2013, where he was drafted with the 15th overall pick by the Milwaukee Bucks, a team he has been playing since then. Antetokounmpo has been using No 34 jersey and plays in the power forward position.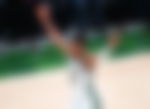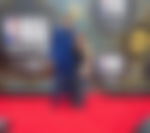 ADVERTISEMENT
Article continues below this ad
Over his career so far, he has been an NBA All-Star five times, and was awarded the Most Improved Player. Giannis won two successive MVP trophies in 2019 and 2020 to solidify his status as a star in the league.
But despite individual success, the 'Greek Freak' hadn't captured the NBA title and often faltered in the playoffs. All of it came to a stop in the 2020-21 season with a revamped Bucks side.
Giannis and Co. were one of the most balanced teams and it certainly paid off. With Antetokounmpo leading from the front, the Bucks dominated the playoffs and the Finals. After multiple seasons of being heavily criticized, Giannis certainly silenced his critics as he won his first championship and Final MVP.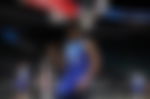 Major achievements
2× NBA Most Valuable Player (2019, 2020)
NBA Champion (2021)
NBA Finals MVP (2021)
5× NBA All-Star (2017–2020)
5× All-NBA First Team (2019, 2020, 2021)
2× All-NBA Second Team (2017, 2018)
NBA Defensive Player of the Year (2020)
3× NBA All-Defensive First Team (2019, 2020, 2021)
NBA All-Defensive Second Team (2017)
NBA Most Improved Player (2017)
NBA All-Rookie Second Team (2014)
Euroscar Player of the Year (2018)
Giannis Antetokounmpo stats
Giannis is an extraordinary talent who can rack up the numbers with his dominant play. After
averaging
a mind-boggling 29.5 points, 13.6 rebounds, and 5.6 assists per game for the 2019-20 season, the Greek Freak's numbers dropped a bit in the 2020-21 regular season.
With an average of 28.1 points, 11.0 rebounds and 5.9 assists per game in 61 games, Giannis truly stepped up a notch in the playoffs especially in the Finals.
In the six games Antetokounmpo put up an insane 35.2 points, 13.2 rebounds and 5.0 assists per game against the Phoenix Suns and capped off a fantastic playoff run with a 50 point double-double.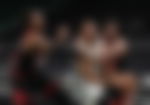 Giannis Antetokounmpo contract 2021
After much speculation, the Bucks and Giannis agreed on a massive super-max contract which tied the 'Greek Freak' with the Bucks for five-more years.
As per ESPN, the deal is worth $228M and Giannis is guaranteed the entire amount, including an opt-out in the fourth year.
Giannis Antetokounmpo's net worth
Celebrity Net Worth estimates Giannis' net worth to be $70 million. Furthermore, Forbes also states that the Greek international made a total of $47.6M in 2020, which adds to his total value.
Endorsement deals of Giannis Antetokounmpo
According to Forbes, the four-time NBA All-Star was the 19th Highest-Paid Athlete in the World in 2020. He earns around $25 million from his endorsement deals. His major sponsors include 2K Sports, Hulu, and Nike.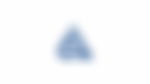 Giannis Antetokounmpo foundation and charity
In 2019, Giannis and his brothers started the AntetokounBros Academy. The academy aims to help young boys and girls jumpstart their professional basketball careers. Moreover, the foundation, funded by Giannis' official sports apparel partner Nike, will run for two years in Athens.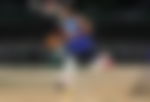 How to contact Giannis Antetokounmpo?
ADVERTISEMENT
Article continues below this ad
Giannis Antetokounmpo's Facebook: https://www.facebook.com/GreekFreakOfficial/
Giannis Antetokounmpo's Twitter: https://twitter.com/giannis_an34
Instagram of Giannis Antentokounmpo: https://www.instagram.com/giannis_an34/
ADVERTISEMENT
Article continues below this ad
| | |
| --- | --- |
| Age | 26 |
| Marital Status | Unmarried |
| Nationality | Greek |
| Height | 6′ 11″ (2.11 m) |
| Weight | 110 kg |
| Wingspan | 2.21 m |
| Shoes | Nike |
| Endorsements | Nike, Hulu, 2K Sports |
Giannis Antetokounmpo News Feed
---
---
---
---
---
---
---
---
---
---