Gilbert Burns
Gilbert Burns: Net Worth 2023, Record, Salary, and Endorsements
Gilbert Burns: Net Worth 2023
Most in the UFC community would acknowledge the toughness of the noted UFC Welterweight, Gilbert Burns. 'Durinho' put out an awesome showcase of his never-give-up mentality in his fight against the scary, Khamzat Chimaev, at UFC 273. Burns, who had suffered from a lot of financial issues in his childhood, is today one of the most noted UFC stars. The Brazilian is far from financial troubles today as he currently boasts a reported net worth of about $1.83M.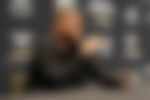 Like all other UFC fighters, Burns earns his salary per fight. The 36-year-old earned the highest base salary of his UFC career on his last outing which was said to be $380,000. Burns reportedly received a salary of $285k for his fight against Neil Magny at UFC 283. He also earned a total fight purse of $400k from the same fight, which stands as his highest income from a single fight to date.
Gilbert Burns Early Life and Family?
Burns graced the earth on 20, July 1986. His father Herbert T. maintained a car garage and his mother's name was Tania. He spent most of his childhood in his birthplace at Niteroi in Rio de Janeiro. Right from his childhood, Burns grew up in poor financial conditions. Once, his father made a deal with one of his customers to wash his car in exchange for three months of jiu-jitsu lessons for Burns; all because they couldn't afford to pay money.
Furthermore, Burns was also diagnosed with a pulmonary disease at the age of just six months. It caused him to visit the hospital every month for adrenaline vaccines. After joining swimming lessons, Burns' problem eventually faded away.
'Durinho' took up grappling as his primary combat sport. He also showcased his awesome prowess in it, claiming the silver medal at the World Jiu-Jitsu Championship in 2009. The 36-year-old earned the biggest recognition of his grappling career after winning the World Brazilian Jiu-Jitsu Championships in 2011.
Gilbert Burns' Grappling career
As a noted submission grappler, who had to struggle in his childhood, Burns dictated the world stage. He had to go through both financial and health issues as a kid. In addition to bursting on the grappling stage in?2007 with a silver in the World Jiu-Jitsu Championship, he followed with another silver in 2009.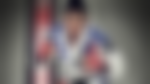 Burns finally converted silver into gold at the 2011 world championship. Furthermore, the former UFC title contender won gold in the 2010 and 2013 World No-Gi Jiu-Jitsu Championship in California. The last of his submission honors came in 2015 when Burns won bronze at ADCC.
Gilbert Burns' Mixed Martial Arts Career
The awesome grappling prowess of Burns brought him to the eye of the noted Brazilian MMA star, Vitor Belfort. 'The Phenom' also elected Burns as the head grappling coach for his team of fighters in the initial season of The Ultimate Fighter: Brazil.
Burns made his way into MMA in the year 2011.?A promoter once ran into his gym, searching for someone to serve as a replacement fighter for an already scheduled bout. 'Durinho' who already had an eye for MMA, leaped onto the opportunity. Burns fought the bout, which also marked the beginning of his amateur MMA career.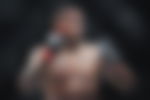 Burns finally decided to turn into a professional MMA athlete in the year 2012. He signed into the Crown Fighting Championship promotion and had his first professional MMA fight against Jose Salgado on 28 January 2012. Durinho boasted an unblemished 7-0 record in his career prior to his UFC joining. Durinho? had his first UFC bout on 26 July 2014 in the Welterweight division.
READ MORE - UFC 287: Gilbert Burns MMA Losses
He took on the 34-year-old Swedish, Andreas Stahl, at UFC on Fox 12 and also achieved a unanimous decision over his opponent. Since then, the Brazilian has taken the octagon 18 times more, 14 of which ended with his hand getting raised. Overall, Burns currently boasts a record of 21-5 in MMA.
Gilbert Burns: UFC Record
The fighter boasts a 21-5 record in his professional MMA career. He has fought some of the best, which includes Kamaru Usman, Tyron Woodley, and Stephen Thompson.
Gilbert Burns' Awards and Accomplishments
With the superb skillset that the Brazilian possesses, it is quite evident that he has got some remarkable achievements in MMA and Grappling. Some of his accomplishments in MMA are:
UFC Performance of the Night?(Four times)


UFC Fight of the Night?(One time)
'Durinho' also boasts a number of achievements in Grappling. Some of them are listed below:
ADCC World Third place in 2015


IBJJF No-gi World Champion in 2013


IBJJF Gi World Champion in 2011


IBJJF No-gi World Champion in 2010


ADWPJJC World Cup Champion in 2010


UAEJJF Abu Dhabi Pro Champion in 2010


CBJJ Brazilian National Champion, in 2010


IBJJF Gi World Runner-up, in 2009


CBJJE Brazilian Cup Champion, in 2009


IBJJF Third Place European Open, all in 2009


IBJJF World Runner-up in 2007
Gilbert Burns' Wife
As far as reports suggest, the name of 'Durinho's' wife is Bruna Burns. Much like Burns, she also holds a black belt in Brazilian Jiu-Jitsu. The couple reportedly met amid one of Burns' grappling training sessions during the early days of his amateur combat sports career.
Burns and Bruna tied the knot on August 10, 2012, after dating for a long time. Bruna is also a Brazilian and currently works as a coach at the Academy Combat Club in Brazil. Reportedly, the pair also has three kids together.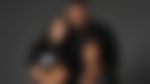 'Durinho' and Bruna's eldest child, Pedro Brenaiah Burns is estimated to be more than six years old. While their second child named Joshua Burns would be less than five years old. The couple also welcomed their third child recently.
Gilbert Burns' Brother
'Durinho's' sibling brother is named Herbert Burns. Burns' brother Herbert also took interest in sports as he trained in Shotokan karate under his father. However, he eventually transitioned to Brazilian jiu-jitsu following his elder brother.
Herbert also followed his elder brother into MMA in the year 2012. He fought for other noted MMA promotions like the ONE Championship and Titan FC. His superb in-cage prowess caught the eye of the UFC authorities and he was elected to participate in Dana White's Contender series. After obliterating his opponent in the first round of the bout, Herbert was awarded his UFC contract.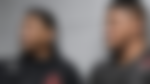 He currently fights in the Featherweight division of the UFC and boasts quite an impressive record of 11-4. Although there isn't much information about it, it may be said that Gilbert and his brother Herbert share a pretty endearing relationship between themselves.
Gilbert Burns Endorsements
The stature of Gilbert Burns UFC has caused many brands to associate their name with the star welterweight fighter. The Brazilian currently endorses a few brands like RVCA,?Love Hemp, and Garden of Life.
| | |
| --- | --- |
| Full Name | Gilbert Alexander Pontes Burns |
| Nick Name | Durinho |
| Parents | Herbert Sr. and Tania |
| Siblings | Frederick, Herbert Jr |
| Net Worth | $1.83m |
| Salary | $258k |
| Wife | Bruna Burns |
| Kids | 3 |
| Height | 5' 10" |
| Weight | 170lbs(Welterweight) |
| Endorsements | RVCA, Love Hemp, Garden of Life |
How to Contact Gilbert Burns?