Goran Dragic
Goran Dragic 2021: Net worth, Salary, and Endorsements
Goran Dragic is a six-foot-three point guard who plays for Miami Heat in the NBA. He was born on 6 May 1986, to Mojca and Marinko Dragic in Ljubljana, Slovenia. Dragic went as the 45th overall pick in the 2008 NBA Draft. 
Dragic initially played football as a child, but later switched to his current profession after injury woes. He has a brother named Zoran, who has also played in the NBA. In fact, the brothers briefly played as teammates during their time with the Phoenix Suns.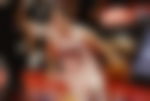 Dragic played professional basketball in Slovenia and Spain before he joined the league. He is fondly called as 'The Dragon' by his fans due to his surname. He completed his academics in Slovenia and later joined KD Ilirija, a minor league team in his country. 
ADVERTISEMENT
Article continues below this ad
Goran Dragic then took his talents to the Slovenian Basketball League and reaped massive success came when he joined Union Olimpija in 2007. He won the championship in his first year with the team and instantly declared for the NBA Draft.
Goran Dragic NBA Career
The San Antonio Spurs selected Goran Dragic with the 45th overall pick but traded him to the Phoenix Suns in the 2008 NBA Draft. He spent three years in his first stint and put up valuable performances coming off the bench. 
Dragic was then traded to the Houston Rockets where he played two years before becoming an unrestricted free agent. The Slovenian then re-joined the Suns by inking a four-year deal in 2012. 
He became a starter but filled in the shooting guard position which helped him to flourish in terms of scoring. His career-high regular-season came during 2012/13 when he averaged 14.7 points and 7.4 assists per game. The Slovenian started every game he played during the season.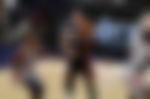 Goran Dragic was later traded to the Miami Heat after three seasons in Phoenix. The deal involved his brother Zoran and it became a three-team trade involving the New Orleans Pelicans. 
Dragic has remained to be a crucial member of the roster owing to his experience and the veteran's touch he brings to the game. During the Heat's 2020 run to the NBA Finals, Dragic came big and posted the second-highest point average in the team behind Jimmy Butler. He averaged 19.1 points, 4.1 rebounds, and 4.4 assists per game. 
Major Achievements 
NBA All-Star (2018)




All-NBA Third Team (2014)




NBA Most Improved Player (2014)




FIBA EuroBasket MVP (2017)




Euroscar Player of the Year (2017)




Basque Cup champion (2011)




FIBA Stanković Cup MVP (2010)




Slovenian League champion (2008)




Slovenian Cup champion (2008)




Slovenian Supercup champion (2008)




Slovenian League All-Star (2006)




Slovenian League Rookie of the Year (2005)




Slovenian Sportsman of the Year (2017)
Goran Dragic NBA Stats
Goran Dragic has massively evolved his game with due experience of playing in the league. His flamboyant shooting arm gets him the points and a solid vision enables him to make cutting passes on the court. Currently, in the 2020-21 season, Dragic is averaging 14.4 points, 3.1 rebounds, and 5.3 assists per game.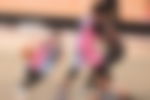 Goran Dragic Current Contract
Dragic became a free-agent during the 2020 offseason and eventually re-signed with the Miami Heat. Dragic signed a one-year $18,000,000 contract which includes a club option for the subsequent year. 
Goran Dragic 2021 Net Worth and Endorsements 
Goran Dragic is a millionaire through his NBA contracts as his total salary adds up to $131,505,814 which included his current deal. 
Dragic initially donned Nike sneakers during his early years but has now switched over to Adidas. The brand hasn't designed a signature edition for the Slovenian, but he sports his colleagues' kicks. 
Goran Dragic Charity Foundation
Dragic has a charity foundation set-up in his name and it emphasizes the youth to pursue sports and helps them achieve their goals while teaching them important life lessons. 
"Goran Dragić foundation is a global non-profit organization giving the youth the opportunity to participate in sports and learn important life lessons," their website reads. 
Goran Dragic NBA Sneaker Contract
Dragic switched between sneaker brands as he used to wear Nike in the past. But the Slovenian currently sports Adidas kicks. His recent preference has been the Adidas Dame 6, but the veteran has worn Harden's signature shoes as well. 
ADVERTISEMENT
Article continues below this ad
| | |
| --- | --- |
| Age | 34 |
| Marital Status | Yes (Maja Dragic) |
| Children | 2 |
| NBA Championship Rings | – |
| Nationality | Slovenian |
| Height | 6 ft 3 in (1.91 m) |
| Weight | 190 lb (86 kg) |
| Wingspan | 6'5" (2.01 m) |
How to contact Goran Dragic
Goran Dragic Instagram: the_1_dragon
ADVERTISEMENT
Article continues below this ad
Goran Dragic Twitter: @Goran_Dragic