Gordon Hayward
Gordon Hayward 2021: Net worth, Salary, and Endorsements
Gordon Hayward is a 6' 7" forward who plays for Charlotte Hornets in the NBA. Hayward was born on March 23, 1990, to Jody and Gordon Scott Hayward in Indianapolis, Indiana. He was selected as the 9th overall pick in the 2010 NBA Draft. 
Gordon Hayward and his wife Robyn Hayward have been married since 2014, and have four kids together. 
Hayward grew up in Indiana and attended Brownsburg High School, where he identified his basketball talents. A massive increase in height through his freshman to senior year made him more serious about the sport as he was pursuing tennis before the growth spurt. 
The explosive forward averaged 18.0 points, 8.4 rebounds, and 3.6 assists as a high-school senior and led Brownsburg to the Indiana Class 4A state championship. He was rated as a three-star recruit coming out of high-school and joined Butler University in Indianapolis. 
He played there under coach Brad Stevens, who would later assume the same duties when Hayward joined the Boston Celtics. He fit in well under Stevens' system and led the team to the NCAA Division I championship game as a sophomore, but ended up losing to Duke University on a narrow margin. 
Hayward averaged 14.4 points, 7.4 rebounds, and 1.8 assists in two years with Butler University. He then declared for the 2010 NBA draft. 
Gordon Hayward NBA Career
Hayward was a sought after name in the league following his NCAA heroics. He was signed by Utah Jazz in the 2010 draft with their 9th overall pick. He was a rotational player as a rookie but quickly found starting rights after the Jazz saw key players leaving the team. 
Hayward evolved into an offensive threat with the Jazz and began posting decent averages during the regular season. The Indianapolis native amassed averages of 21.9 points, 5.4 rebounds, and 3.5 assists in 2017 which was also his final season in Utah. 
The Boston Celtics sealed the services of Gordon Hayward after looking at his impressive performances with the Jazz. He signed a massive deal with the Celtics and unfortunately suffered a grueling dislocated ankle on his debut. 
Hayward returned to action in October 2018 after missing an entire season due to injury. He was under limited minutes during the regular season but found his way into the starting lineup the subsequent year.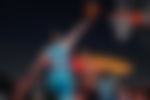 The Celtics used Hayward as a small forward in 2020, a mild switch from his previous season's duties. He put up a career regular-season high of 39.0 points for the second time in a game against the Cleveland Cavaliers. 
Hayward became a free-agent during the 2020 offseason and decided to leave Boston. He signed a massive deal four-year deal with the Charlotte Hornets. 
Major Achievements 
NBA All-Star (2017)
Horizon League Player of the Year (2010)
2× First-team All-Horizon League (2009, 2010)
Horizon League Newcomer of the Year (2009)
Gordon Hayward NBA Stats
Hayward is an explosive forward, although there are several talks that he lacks aggression. His jumpers are laudable and his shooting efficiency has been consistent. In the 2020-21 season, Hayward averaged 19.6 points, 5.9 rebounds and 4.1 assists per game.
Gordon Hayward Current Contract
Gordon Hayward left the Celtics in 2020 and joined the Charlotte Hornets as a free agent. He signed a massive four-year $120 million deal as the young Hornets team were able to get an All-Star veteran to be a leader.
Gordon Hayward 2021 Net Worth and Endorsements 
Celebrity Net Worth estimates Hayward's value at $60 million. Moreover, he has earned a large chunk of money through his contracts and the amount adds up to $176,291,726, per Spotrac. 
Hayward's has also signed lucrative endorsement deals with the most recent one coming with 'Anta Sports' in 2018. He also signed a deal with e-Sports brand Hyper X back in 2016. 
Gordon Hayward NBA Sneaker Contract
Hayward used to sport Nike sneakers, but he signed a deal with Anta late in 2018 and has switched to them since. 
The Chinese brand designed a signature edition for Hayward and named it 'Anta GH1'- the model he's donning currently. 
ADVERTISEMENT
Article continues below this ad
| | |
| --- | --- |
| Age | 30 |
| Marital Status | Yes (Robyn Hayward) |
| Children | 4 |
| NBA Championship Rings | – |
| Nationality | American |
| Height | 6 ft 7 in (2.01 m) |
| Weight | 225 lb (102 kg) |
| Wingspan | 6'6" (2.03 m) |
How to contact Gordon Hayward
Gordon Hayward Instagram: gordonhayward
ADVERTISEMENT
Article continues below this ad
Gordon Hayward Twitter: @gordonhayward