Gregg Popovich
Gregg Popovich 2021: Net Worth, Salary, and Endorsements
Gregg Popovich serves as the head coach of the Western Conference franchise, San Antonio Spurs. He took up this position in 1994 and led the Spurs to five NBA titles (1999, 2003, 2005, 2007, 2014). He was also named NBA Coach of the Year on three occasions (2003, 2012, 2014).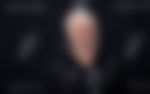 Popovich also worked as assistant coach of the USA national basketball team between 2002-2016. He took over the head coach position from Mike Krzyzewski after the 2016 Olympic Games. At 71, Popovich is one of the oldest and most decorated coaches in the NBA at present.
Gregg Popovich net worth
As per Celebrity Net Worth, Gregg Popovich has an overall net worth of $40 million as of 2021. The San Antonio Spurs coach makes a cool $8 million per year. In light of that, Popovich is one of the top 5 highest-earning sports coaches in the world.
He also charges a sum of $50,000 - $100,000 for public appearance. Bookings need to be done via his agent or through online channels.
Gregg Popovich coaching record
As of 2021, Gregg Popovich is one of the 'winningest' coaches in NBA history. Popovich oversaw a total of 1963 regular-season games as San Antonio Spurs coach.
He has a win tally of 1310, having lost 653 games. In the playoffs, Popovich has coached 272 games. He has 166 wins and 106 losses in the post-season.
Gregg Popovich teams coached
'Coach Pop' as he is fondly known, began his coaching career as assistant coach of the Air Force Men's Basketball Team in 1973. He later coached Pomona-Pitzer, the University of Kansas before joining the San Antonio franchise in 1988.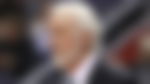 He briefly served as an assistant coach for the Golden State Warriors between 1992-94 before joining Spurs as head coach in 1996.
ADVERTISEMENT
Article continues below this ad
Gregg Popovich foundation and charity
Gregg Popovich has dedicated a large chunk of his life working towards humanitarian causes. He has worked at Antonio Food Bank and the Innocence Project. In the aftermath of hurricanes Irma and Maria, he also took part in Shoes That Fit, an organization that aims to provide 200 students with shoes at Gates Elementary School.
How to contact Gregg Popovich?
ADVERTISEMENT
Article continues below this ad
Gregg Popovich does not have a public account on any social media platforms.