Guenther Steiner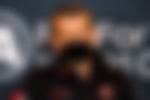 Guenther Steiner: 2021 Net Worth, Salary, and Endorsements
Guenther Steiner comes from an engineering background, though he never completed his studies. He even revealed to F1i that he served in the military before he moved to Belgium. From there, his career as a mechanic began, though it was in the World Rally Championship from 1986 to 1988.
During his WRC tenure, he worked alongside the likes of Carlos Sainz Sr and the late Colin McRae.
Guenther Steiner: Stats and Career
Steiner's Formula One career kicked off in 2001 with Jaguar Racing in the role of managing director. During his time there, he helped reorganize the team and reduced costs during his tenure. After being replaced, owing to a poor few seasons, Jaguar offered him another role in the team. However, he ultimately declined and left the team entirely.
However, he was soon back at Milton Keynes, albeit in Red Bull colors. Steiner took on the role of technical operations director, and he and team principal Christian Horner jointly led the outfit. However, he soon left and joined NASCAR until the 2014 season.
Later on, with talks of a US F1 Team heating, Steiner met Joe Custer and Gene Haas. He convinced them to enter F1, recruited the core staff, and developed partnerships with outsources Dallara and Ferrari. Soon, the Haas F1 Team appointed him as the Team Principal. However, he has been known to be a little 'animated' on the pit wall. He is at present managing the Haas F1 Team.
Guenther Steiner: Personal Life
The Italian was born in Bolzano, Germany. He further holds passports of Italy and America while he resides in Mooresville, North Carolina currently.
He tied the knots with Gertraud Steiner. The couple further conceived their daughter Greta Steiner.
Born on April 7, 1965, Steiner did not complete his degree in Engineering. Subsequently, he moved to Belgium to work in the World Rally Championship.
Guenther Steiner: 2021 Net Worth
According to internet sources, Steiner has a net worth of $1-$5 Million. His salary is under review.
Guenther Steiner: Charity and Foundation
The Italian boasts no record of his philanthropy and social works on any online platform. Nevertheless, it can be assumed that a man of such virtue believes in anonymous philanthropy. However, he has kept his charity from being published by the media.
How to Contact Guenther Steiner?
Steiner is not on any social media platform. He has no profile on any social media handles.
Guenther Steiner: Quick Facts
AGE
55
DATE OF BIRTH
April 7, 1965
MARITAL STATUS
Married
SPOUSE
Gertraud Steiner
CHILDREN
Greta Steiner
NATIONALITY
Italian
ETHNICITY
White
RESIDENCE
Mooresville, North Carolina

Merano, South Tyrol, Italy