Hailie Deegan
Hailie Deegan Net Worth 2023 (Update)
Over time, motorsport racing has encouraged more and more women toward the sport. Certainly, Hailie Deegan is one of them. At a very young age, Deegan has made a name for herself racing in the NASCAR Craftsman Truck Series. Currently, she drives the #13 Ford F-150 for ThorSport Racing.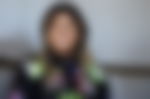 As per TheSportsHint, Deegan's net worth is estimated to be around $2 million. Being one of the most prominent drivers in the sport right now, she's reported to be annually earning $450,000 purely from her racing earnings. Some of her well-known sponsors include Alpinestars, Can-Am, General Tire, Heatwave Visual, Method Race Wheels, Monster Energy, Pristine Auction, Toter, and many others.
To date, information on her earnings through endorsements is unknown.
Hailie Deegan?s Early Life
Born on July 18, 2001, Deegan started riding dirt bikes at the age of seven. Having been gifted a Trophy Kart for her eighth birthday, she wasted little time in taking part in short course off-road racing. In fact, she won her first race in 2009 in the SXS Stadium Series Trophy Kart class.
Deegan was a student at Rancho Christian High School in Temecula, California. Not many know she had a race on the very day that she received her diploma. In fact, she participated in the race right after being felicitated.
Hailie Deegan?s Parents
Hailie was born to former American Professional Motocross rider, Brian Deegan and mother, Marissa Deegan. Brian co-owns a company Metal Mulisha, which is a joint venture with the energy drink Rockstar. Hailie is the elder sister to brothers Haiden and Hudson. Unsurprisingly, they too are competing in motocross.
What's more interesting is the Deegan family is quite active on social media and has a YouTube channel 'The Deegans'. As the channel boasts more than 1.2 million followers, they try to keep their fans updated with timely vlogging around their Deegan Motorsports.
Hailie Deegan?s Career
Safe to say, Deegan has done a decent job so far. After her initial experience in the SXS Stadium Series Trophy Kart race, she ran in the Lucas Oil Off Road Racing Series (LOORRS) races. While she raced eight times in Junior 1 Karts class, her Junior 2 Karts class stint lasted until 2013.
It was in 2017 that she drove full-time in the LOORRS Pro Lite class. While she achieved three podium finishes there, after two seasons her focus shifted to asphalt racing. Interestingly, in 2016, Deegan was accepted into NASCAR's Drive for Diversity program. In 2017, she was selected for the year's NASCAR Next class.
A year later, she drove for Bill McAnally Racing to compete full-time in the K&N Pro Series West and part-time in the K&N Pro Series East. In September 2018, Deegan won her first NASCAR race after winning the NAPA Auto Parts Idaho 208. However, the following year she made her debut in the ARCA Menards Series for Venturini Motorsports.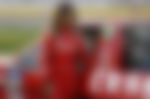 Her ARCA debut came at Toledo in the #55 Toyota Camry but turned out one to forget as he finished last after being involved in a crash.?Further in 2020, she joined DGR-Crosley on a full-time deal. In October of the same year, it was announced that Deegan would participate in the NASCAR Gander RV & Outdoors Truck Series.
Amazingly, DGR-Crosley also promoted her to participate in the 2021 NASCAR Camping World Truck Series. In fact, her Truck Series debut came in the team's #17 car at Kansas. After finishing one lap down in the 16th position, Deegan achieved the best result in the Truck Series for a woman in a series debut.
Interestingly, the California-born driver also has an Xfinity Series debut to her name. This happened in 2022 when she drove in the SS-Green Light Racing in Las Vegas. She finished 13th on the lead lap, registering the best result for a woman in an Xfinity series debut.
For the 2023 season, Deegan joined ThorSport Racing to compete in the NASCAR Craftsman Truck Series. While she has had her struggles after the move, she is slowly but steadily finding her feet.
Hailie Deegan?s Awards
In her short career, Deegan has surely earned a lot of plaudits. While there's a long way to go, she certainly has achieved some commendable awards so far. Her career's first achievement came in the form of the Junior 2 Karts Championship in 2013. In the next two years, she also claimed the 2015 Modified Kart Regional Championship, followed by the 2016 LOORRS Modified Kart National Championship.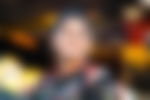 In fact, Deegan is one of only four women to win a LOORRS class Championship. Her triumph in the 2018 NAPA Auto Parts Idaho 208 made her the first-ever woman to win a K&N Pro Series Race. Furthermore, she finished that very year with the Rookie of the Year honors for the series.
A similar feat was seen in 2020 when Deegan won the ARCA Menards Series Rookie of the Year award. Despite not having a successful NASCAR debut season, the 21-year-old won the 2021 Truck Series Most Popular Driver Award. It remains to see what more can she achieve in the near future.
Relationship Status Of Hailie Deegan
As far as relationships are concerned, Hailie Deegan is rumored to be dating Chase Cabre. Cabre is a familiar name in the NASCAR K&N Pro Series East with two wins, four pole positions, and seven top-five finishes to his name. Currently, Cabre is known to be competing in dirt track racing.
While the current status of Deegan and Cabre's relationship is unknown, they sure have had their ups and downs. More often than not, the couple fancy teasing each other in the public domain. While they have had some good times, there have been some unforgettable memories too.
Deegan once had a deadly encounter with a stalker, the memories of which haunt the couple to date. Surprisingly, that is only one of the few stories known from the Truck Series driver's past. While Deegan is yet to be married, wedding bells should be close in the near future.
Hailie Deegan: Charity and Foundations
Being a humble personality, Hailie Deegan has always believed in giving back to society. With this in mind, Deegan has started the "Hailie's Holiday Haul" campaign. In November 2020, Deegan delivered 3,325 pounds of turkey to food banks in the Detroit area using a 2021 Ford F-150.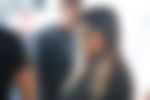 Furthermore, the food was then supposed to be distributed to over 250 food-insecure families present in and around the city. Deegan's noble act went a notch up when he teamed up with Team Penske driver Joey Logano. In partnership with the "Joey Logano Foundation", her "Hailie's Holiday Haul" campaign supplied 350 hams to two social services providing organizations.
North Carolina-based groups Children's Hope Alliance of Statesville and Caterpillar Ministries of Huntersville benefitted from Logano and Deegan's contributions. Certainly, it is an act that the NASCAR community would be proud of.
Hailie Deegan?s Teammates
Interestingly, Deegan's new team ThorSport Racing fields four full-time teams in the Truck Series. While the 21-year-old is one of them, Ty Majeski, Matt Crafton, and Ben Rhodes are the other three drivers for the team. Although Majeski has 46 starts to his name, the experience of Crafton and Rhodes will help Deegan immensely.
Amazingly, Crafton has more than 500 starts to his name in the Truck Series. In fact, he has won the championship thrice, two of which were consecutive wins in 2013 and 2014. Having raced more than 150 races, even Rhodes brings a good amount of experience to the team. His championship triumph in 2021 only makes his credentials stronger. As far as Deegan is concerned, it is a blessing to be surrounded around winners at the young age she is in.
Hailie Deegan?s Social Media Accounts
Like most NASCAR and motorsport drivers, Deegan too is an active user on social media despite once admitting to not fancy going on Instagram. Over time, she has grown quite fond of the various platforms available. In fact, at 21, she boasts over 1 million followers on Instagram. Her following on Twitter, Facebook and YouTube is equally strong. For more details about her life, she has a dedicated website to her name.
| | |
| --- | --- |
| Full Name | Hailie Rochelle Deegan |
| Popular Name | Hailie Deegan |
| Birth Date | July 18, 2001 |
| Birth Place | Temecula, California |
| Height | 5'9"/175 cm |
| Weight | 60kg/132 lbs |
| Parents | Brian Deegan and Marrisa Deegan |
| Siblings | Haiden and Hudson Deegan |
| Nationality | American |
| Ethnicity | White |
| Net Worth | $2 million |
| Salary | $450,000 per year |
| Spouse | Unmarried |
| Relationship/Marital Status | In a relationship with Chase Cabre (last known) |
| Children | None |
| Profession | NASCAR Craftsman Truck Series driver |
| Team | ThorSport Racing |