Hubert Hurkacz
Hubert Hurkacz 2021: Net Worth, Salary and Endorsements
Polish tennis player Hubert Hurkacz is currently ranked 12th in the ATP rankings. Hurkacz's love for tennis began at the age of five after his mother introduced him to it.
After enrolling in classes and playing more often, his interest grew exponentially. In fact, watching?Roger Federer play provided some impetus. Hurkacz burst onto the scene when he recorded victories over top 10 players on four occasions.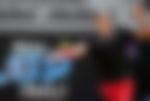 On-court?Achievements
In terms of Grand Slam performance, Hubert Hurkacz's best performance came at the Wimbledon Championships 2021 where he made it to the semi-finals before losing to Matteo Berrettini. Intriguingly, he thrashed his idol, Federer, in straight sets in the quarters of the Grand Slam
Moreover, he has also taken a few hefty scalps, like Kei Nishikori twice, Dominic Thiem, and Stefanos Tsitsipas.
The Polish player has three ATP titles out of which two came in Winston-Salem and Delray Beach. In addition, he now has an ATP Masters 1000 title too which he won at the Miami Open 2021.
In 2020, he also won an ATP Masters 1000 doubles title at the Paris Masters, with Felix Auger-Aliassime.
Hurkacz is generally a big-hitter since he towers at 6?5?. He possesses an effective service and can hit powerfully from both his forehand and backhand. Hurkacz also plays solidly from the back of the court.
He plays a low, flat, and dangerous game while holding the ball in the court. However, while his serve and forehand are well-developed, his backhand is one of his trump cards.
All in all, he is an excellent, versatile player who can attack, accelerate and defend.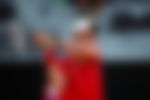 Hubert Hurkacz's form in 2021
In 2020, Hurkacz also cracked the top-30 of the singles rankings, along with the doubles Masters title. He reached the semi-finals in Auckland at the start of the year.
At the start of 2021, he already won an ATP title at Delray Beach and the Masters 1000 title in Miami.
Hubert Hurkacz: Net worth 2021
He has earned prize-money worth $2,626,860 so far in his tennis career.
Hubert Hurkacz's Endorsements 2021
Being a relatively young player, Hubert Hurkacz has not been picked up by many brands. However, his primary sponsor is Yonex for his tennis equipment and apparel.
How to contact Hubert Hurkacz?
| | |
| --- | --- |
| Age | 23 |
| Height | 6 ft 5 in |
| Coach | Craig Boynton |
| Net Worth | $2 million |
| Marital status | Not Married |
| Spouse | None |
| Residence | Wroc?aw, Poland |
| Nationality | Polish |
| Endorsements | Yonex |