Hulk Hogan
Hulk Hogan 2022: Net Worth, Salary, & Endorsements
Terry Gene Bollea is a world-famous professional wrestler who is more popularly known as Hulk Hogan. He was born on August 11, 1953, in Augusta, Georgia, USA.
Hogan is widely considered one of the greatest wrestlers to ever step inside the ring and was considered the first global professional wrestling icon.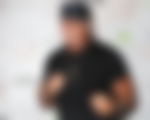 The legendary wrestler has been wrestling since 1977. He has been a part of some major wrestling promotions, including WWE, AWA, and TNA. While Hogan is deservedly known as a professional wrestler, he was also an actor and musician.
Hulk Hogan: Early Life
Hogan was born on August 11, 1953, in Augusta, Georgia. Hogan?s father Pietro ?Peter? Bollea was a construction foreman, while his mother Ruth was a dance teacher. The family moved to Port Tampa, Florida, when he was quite young.
Today Hogan is widely regarded as a wrestling legend, however, the sport he tried his hands with was baseball. The legendary wrestler was a pitcher and was good, but couldn't make it to the big leagues because of his injury.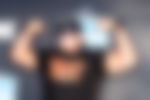 Another love of Hogan was music, and he played guitar in several rock bands. Hogan, along with two other musicians, eventually even started his own band, Ruckus. During a performance of his band, Hogan was approached by Jack and Gerald Brisco. The duo, who used to compete as a tag team, were the ones who convinced Hogan to try wrestling.
Hulk Hogan: Professional Wrestling Career
Hogan?s first professional wrestling bout took place on the 10th of August, 1977, at CWF. Following that, Bollea wore a mask and performed as ?The Super Destroyer.?
Eventually, Bollea started performing under the name Terry ?The Hulk? Bolder. This happened due to Hogan?s appearance on a talk show where he dwarfed Lou Ferrigno, who was the star of the TV series The Incredible Hulk.
Hogan first rose to fame when he started competing for WWF. He first met Vincent J. McMahon in 1979, and it was Mr. McMahon who gave him the last name Hogan. During his first run with WWF, Hogan faced wrestlers like Harry Valdez, Ted DiBiase and also began his feud with Andre the Giant.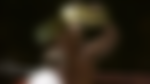 In 1980, Hogan appeared in New Japan Pro Wrestling (NJPW), where he was known by wrestling fans as Ichiban or Number 1. Hogan was also a part of All American Wrestling during that time and also shot scenes for the hit movie Rocky 3 against the wishes of Vincent J. McMahon.
Hogan made his much-awaited return to WWF in 1983. Vincent K. McMahon had bought the company from his father till then and had big plans for the promotion. McMahon wanted to make WWF a nationwide promotion, and he chose Hogan as the face of the company.
Hogan?s first championship success came in January 1984. ?The Hulkster? defeated The Iron Sheik to win the WWF World Heavyweight Championship. This victory is where the birth of Hulkamania took place.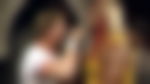 Following that, there was no looking back for Hogan, as he gained immense success over the years. Hogan was part of some of the biggest moments in WWF history, however, his greatest moment surely came in 1987.
Hogan faced Andre the Giant at WrestleMania 3, after battling Andre for over 10 minutes, Hogan would eventually ?Hulk Up? and slam the 500 pounds, to eventually secure the win and defend his title.
We etched this moment in professional wrestling history and is easily Hogan?s greatest career moment. Hogan also won two back-to-back Royal Rumble matches in 1990 and 1991, becoming the first wrestler to do so.
In 1994, Hogan joined the WCW and faced and defeated Ric Flair in his debut match to become the champion. Hogan went on to win various championships in WCW, with his final WCW Heavyweight Championship win coming against Savage in 1999.
Hogan then made a comeback to WWF in 2002 and won his 6th WWF title at ?Backlash.? Hogan faced The Rock at WrestleMania X8 in an ?Icon vs Icon? match, which he lost.?The Hulkster? then faced and defeated the boss Vince McMahon at WrestleMania XIX in 2003.
Hulk Hogan: Endorsements and Business Ventures
In 1995, Hogan created and financed a restaurant called Pastamania. This restaurant was located in the Mall of America in Bloomington, Minnesota. This, however, was not successful as the restaurant was open for only about a year.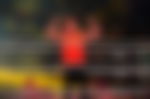 In 2006, Hogan also revealed a drink named ?Hogan Energy? which was distributed by Socko Energy. ?The Hulkster? has always been into fitness and in 2011, he launched a website called ?Hogan Nutrition.?
This website featured various nutritional and dietary products that one could use to stay fit. In 2012, Hogan opened a restaurant called ?Hogan?s Beach?, however, in 2015, the restaurant dropped Hogan?s name. He later opened another restaurant named Hogan?s Hangout in Clearwater Beach.
Hulk Hogan: Personal Life
On December 18, 1983, Hogan married Linda Claridge. The pair were together for many years. However, in November 2007, Linda filed for divorce, citing claims that Hogan was cheating on her.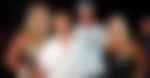 Hogan and Claridge have 2 children, they have a daughter Brooke and a son named Nick. Currently, Hogan has been in a relationship with Jeniffer McDaniel since 2008. The couple got engaged in November 2009, while they tied the knot on December 14, 2010.
Hulk Hogan: Awards and Honors
1988 - Kids? Choice Awards: Favorite Male Athlete
1991 - SWS SuperWrestle Trophy: Japan's Super World Sports presented Hogan with this trophy after defeating Genichiro Tenryu on October 12, 1991.
2003 - Professional Wrestling Hall Of Fame
2003 - NJPW Ultimate Crush 2 Trophy
2005 - WWE Hall Of Fame
2006 - Teen Choice Awards (TV Choice Reality Star for ?Hogan Knows Best?) - Nomination
2007 - ACDelco NHRA Las Vegas Nationals Grand Master
2008 - NIGA Humanitarian Award
2020 - WWE Hall Of Fame (nWo)
Hulk Hogan: Championships and Accomplishments
Hulk Hogan is a legend and has been a part of various platforms, has won championships across the globe.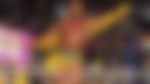 IWGP Heavyweight Championship - 1 time
IWGP League Tournament -
MSG Tag League Tournament (1982, 1983) ? with Antonio Inoki
Greatest 18 Club inductee
NWA Southeastern Heavyweight Championship (Northern Division) - 1 time
NWA Southeastern Heavyweight Championship (Southern Division) - 2 times
WCW World Heavyweight Championship - 6 times
WWF/WWE Championship - 6 times
WWE Tag Team Championship 1 time?with Edge
Royal Rumble - 1990 and 1991
Hulk Hogan: Net Worth
According to Wealthygorilla.com, Hulk Hogan?s Net Worth of $25 million.
How to contact Hulk Hogan
Hulk Hogan Facebook - Facebook
Hulk Hogan Instagram - Instagram
Hulk Hogan Twitter - Twitter
| | |
| --- | --- |
| Real Name | Terry Gene Bollea |
| Birthday | August 11, 1953 |
| Age | 68 |
| Birthplace | Augusta, Georgia |
| Zodiac Sign | Leo |
| Nationality | American |
| Ethnicity | Ethnicity: Italian (paternal grandfather), Irish, English, Scottish, French |
| Height | 6 ft 7 in |
| Parents | Peter Bollea and Ruth Bollea |
| Siblings | Allan Bollea, Kenneth Wheeler |
| Net Worth | $25 Million |