Isaac Okoro
Isaac Okoro 2021: Net worth, Salary, and Endorsements
Isaac Okoro is an NBA player currently playing for the Cleveland Cavaliers. He was drafted by them in the 2020 NBA Draft.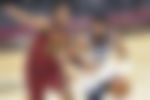 Okoro was born and raised in Georgia, where he attended McEachern High School for four years. He later joined Auburn where he earned his stripes with the Tigers.
ADVERTISEMENT
Article continues below this ad
Standing at 6'6", Okoro is a perfect fit for the small forward position. He's a tremendous finisher at the rim and can take hits while attempting to do so. Okoro weighs 225 pounds and uses his strengths to the maximum extent while on the basketball court.
Okoro is one of the youngster prospects in the 2020 draft class, but one can't really undermine his talent. He has a lot of tricks up his sleeve, and explosive finishing is one of them. The 19-year-old doesn't need the ball often to create an impact and is one of the more promising players in the Cavs young setup. 
Isaac Okoro with Auburn Tigers 
Isaac Okoro came out of high-school as a five-star prospect. His reputation earned him offers from Texas, Floria, Oregon, and several other schools, but Okoro chose to join the University of Auburn. 
Auburn is famous for pushing quality talents into the NBA, and Okoro is set to enter the list. As a freshman, the small forward started 28 games for Auburn, and his stats speak for themselves.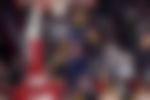 Okoro gained massive recognition in the Southeastern Conference and made the All-Freshman team at the end of the regular season. He became just the sixth player in conference history to be named to the all-conference team, defensive team, and all-freshman team in the same season. 
| | | | | | | | | | |
| --- | --- | --- | --- | --- | --- | --- | --- | --- | --- |
| Season | School  | Games  | Minutes Played  | FG%  | Pts  | Reb  | Ast | FT% | BLK |
| 2019/20 | Auburn | 28 | 31.5 | 51.4 | 12.9 | 4.4 | 2.0 | 67.2 | .9 |
Isaac Okoro Cleveland Cavaliers
The Cleveland Cavaliers drafted Isaac Okoro with their fifth pick in the 2020 NBA Draft. They needed depth in the wing position, and Okoro's versatility helps them. In the games Darius Garland has missed, Okoro has played shooting guard, and he has played small forward when Garland is playing.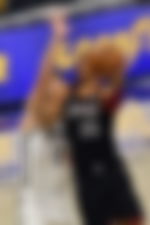 He hasn't had the best start to his NBA career and is currently averaging 7.5 points, 2.4 rebounds, and 1.9 assists per game. His offense has been underwhelming at times, but he has shown with his defense on many occasions.
Isaac Okoro 2021 Net Worth
After being drafted as a high lottery pick, Okoro is entitled to a two-year contract worth around $13 million, If the Cavs choose to take up the team option, he could earn over $25 million in his first four seasons in the NBA. 'People AI' has calculated his worth to be $4 million. 
ADVERTISEMENT
Article continues below this ad
How to contact Isaac Okoro
Instagram: isaacokoro
Twitter: @isaacokoro303
ADVERTISEMENT
Article continues below this ad
| | |
| --- | --- |
| Age | 19 |
| Nationality | American |
| Birth Date | 2001-01-26 |
| Place of Birth  | Atlanta, Georgia |
| Height  | 6 feet 6 inches |
| Weight | 225lbs/102kgs |
| Wingspan | 6 feet 9 inches  |
| Position | Small Forward |
| High School | McEachern  |
| University  | Auburn |
| Marital Status | Unmarried |