Israel Adesanya
Israel Adesanya: Net Worth 2023, Record, Girlfriend, and More
Israel Adesanya: Net Worth 2023
The former Middleweight champion, Israel Adesanya, is undoubtedly one of the most noted figures in the entire UFC. While many have called out the promotion for allegedly underpaying its athletes, Adesanya may call himself an exception to this. As per the latest reports, the Nigerian-New Zealander boasts a net worth of around $4M.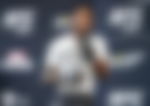 Adesanya joined the UFC back in December 2017. Since then, it has been quite a glorious ride for 'The Last Stylebender'. After crowning himself as the Middleweight champion in 2019, Adesanya went on to become one of the highest-paid athletes in the UFC. 'Izzy' had his last fight at the UFC 281 on 13 November 2022, where he received a base salary of about $1M for the fight against Alex Pereira. 'The Last Stylebender' received a further $800k apart from his $1M basic salary, which made it his biggest UFC fight purse which stood at a massive $1.8M.
Israel Adesanya's Early Life and Family
Adesanya was born in Nigeria. His father, Oluwafemi earned his livelihood as an accountant and his mother, Taiwo worked as a nurse. 'Izzy' was the eldest of his five siblings. He went to Chrisland School, Opebi, and also got himself enrolled in the Taekwondo club of the school. His mother later got him out of there after he sustained an injury.
Adesanya also spent 10 months in Ghana since their family relocated. However, his parents wanted him to get better quality higher education and sent him to Rotorua in New Zealand. Adesanya was just 10 years of age at that time. Although Adesanya didn't take any interest in sports after joining Rotorua Boys' High School, his choice was altered when he faced regular bullying in his high school years.
View this post on Instagram
The noted Muay Thai-based film, 'Ong Bak' served as an inspiration for him to join kickboxing. At 20, Adesanya decided to give up his studies as a Bachelor of Science in Computer Design at the Universal College of Learning in Whanganui and decided to fight.
He clean swept all his opponents and amassed a 32-0 record as an amateur kickboxer. A year later, 'Izzy' traveled to Auckland and started training in MMA at 'City Kickboxing'. He also met and trained alongside future UFC colleagues, Dan Hooker, Kai Kara-France, and the noted UFC Featherweight king, Alexander Volkanovski during this period.
Israel Adesanya's Professional Kickboxing Career
Adesanya started off his professional kickboxing career in 'Kulun Fight' promotion in China. After getting eliminated from the semifinals of the 2014 Kunlun Fight 80 kg tournament, 'Izzy' moved on to join the noted kickboxing promotion, Glory Kickboxing. That's where he clashed with his biggest rival, Alex Pereira, and lost twice to him.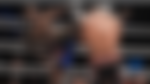 'Izzy' also participated in the Glory Middleweight Contender tournament in 2016. He also won the tournament and fought Jason Wilnis for the championship, but Adesanya lost the fight via a unanimous decision. His last Glory fight was against the noted current UFC champ, Alex Pereira, who was also signed with the promotion at that time. Izzy lost the bout via a knockout in the final round.
Israel Adesanya?s Professional Mixed Martial Arts Career
Following his Glory kickboxing days, Adesanya transitioned to MMA. He also fought for a few promotions, including the Australian Fighting Championship. But, 'The Last Stylebender' didn't agree to be contented fighting for such small promotions.
The former UFC Middleweight champ made his debut at UFC 221 against the famed Middleweight, Rob Wilkinson. He also picked up a superb TKO victory in the second round itself. Following his superb debut, Adesanya continued to showcase his prowess in the UFC Middleweight division.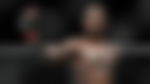 He defeated a number of noted UFC Middleweights, including the legendary Anderson Silva, which lined him up for a title shot against the famed, Kelvin Gastelum. 'Izzy' put up a superb display of his courage in the bout as he claimed the UFC Middleweight Championship with a unanimous decision victory in the bout.
Adesanya is considered the most active champion in the UFC by a lot of fans. He also has a remarkable six title defenses to his name. Adesanya held the Middleweight title for more than 3 years before losing it to Pereira in November 2022. His first title defense came against 'God's own Soldier' Yoel Romero.
Israel Adesanya: MMA Record
Adesanya has spent most of his MMA career in the UFC. But he had also fought for other small promotions prior to his UFC signing. The 'Nigerian-New Zealander' currently boasts a 23-2 record, out of which 14 of his fights were under the UFC.
Adesanya maintained an unblemished record in MMA as well prior to his UFC signing.
Israel Adesanya?s Career Highlights
Won the middleweight championship with both Hex Fighting Series and Australian Fighting Championship.




Defeated Kelvin Gastelum in a UFC Middleweight Championship bout and held the title through five successful defenses.




Holds the record for most knockdowns in a single UFC title fight with four.




Owns the second-longest winning streak in UFC Middleweight division history.




First MMA fighter to sign an endorsement deal with Puma.
Israel Adesanya?s Awards and Accomplishments
Apart from boasting a decorated UFC career, 'The Last Stylebender' has also amassed quite a number of accolades to his name in his entire fighting career.
2016 Glory Middleweight Contender Tournament Winner.




Three-time champion of King in the Ring with two at 86 kilograms.




Won two Cruiserweight Championships with Super 8 Boxing.




Selected five times for the Performance of the Night bonus and two times for Fight of the Night bonus in the UFC.




Won the UFC Middleweight Championship and had fight successful title defenses.
Israel Adesanya?s Girlfriend
Although 'Izzy' has never been vocal about his relationships, he gave out of hint to his eagle-eyed fans when he posted some snaps of himself with a lady. Later, the fans identified her to be the famed Australian model, Shana Evers.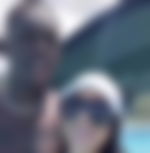 Adesanya and Evers follow each other on Instagram. The speculations about their relationship started when Adesanya liked and commented on a 1 September 2021 post from Evers. Although, 'Izzy' hasn't expressed any desire to publicize his relationship, still it's known that the couple isn't married yet and also doesn't have any kids together.
Israel Adesanya?s Endorsements
Apart from his earnings from the UFC, a lot of brand endorsements also contribute to the $6M net worth of 'The Last Stylebender'. Some of his noted endorsements are:
Israel Adesanya Charities
Having a life with a number of luxuries didn't make Adesanya forget about the less fortunate. He is a regular donator for various noble causes but prefers keeping them to himself. Also, Izzy refrains from making donations to large organizations since they might become public knowledge. Instead, he prefers providing aid to smaller entities.
He once revealed, "My sister, who's a nurse, was telling me about the hospital needing beds. I donated $20,000 just to help them out and they got a few new beds ? more than a few new beds."
Adesanya also sponsored 10,000 three-ply face masks and 1000 eye protection face shields for Whanganui's frontline health staff in the fight against Covid-19. Evidently, 'Izzy's' cares about others' requirements as well, apart from his own.
| | |
| --- | --- |
| Full name | Israel Adesanya |
| Nick Name | The Last Stylebender, Izzy |
| Net Worth | $4M |
| Birth Date | 22 July 1989 |
| Birth Place | Lagos, Nigeria |
| Salary | $1M in his last UFC fight |
| Fighting Style | Punch dominated counter-striking |
| Parents | Oluwafemi and Taiwo Adesanya |
| Height | 6? 4? (1.93 mt) |
| Weight | 185 lbs (Middleweight) |
| Siblings | 4, Samuel, Deborah, Bolu and David Adesanya |
| Girlfriend | Shana Evers (unconfirmed) |
| Children | None |
How to Contact Israel Adesanya?