Ja Morant
Ja Morant's Net Worth 2023, Family, House, Cars, and More
Ja Morant's Net Worth 2023 (Update)
Ja Morant is one of the most exciting young talents in the NBA. His fortune has been on the rise as his ascension in the league continues. According to various reports, Morant has an estimated net worth of $80 million. The Memphis Grizzlies star earned around $12 million in NBA salaries this year. In his four years in the league, Morant has earned around $38 million in NBA salaries. Furthermore, the point guard also has endorsement deals with major brands like Nike, BodyArmor, Hulu, Beats by Dre, etc, which adds millions to his fortune.
ADVERTISEMENT
Article continues below this ad
Ja Morant's Early Life 
Ja Morant was born on August 10, 1999, in Dalzell, South Carolina, where he spent most of his early life. The high-flying star picked up basketball from a very early stage and was a high school superstar playing for Crestwood High School in Sumter, South Carolina. He ended his high school career as the school's all-time leading scorer in 2017.
Ja Morant's family and personal life
Ja Morant's parents are Tee and Jamie Morant who were both basketball players. Morant has a younger sister, Teniya. His mother was a high school basketball star and played softball in college. On the other hand, Morant's father played alongside Allen Iverson in high school and then played college basketball for Claflin University. Even though Tee had an opportunity to play overseas basketball, he opted to stay home to take care of his wife when she was pregnant with Ja. He sacrificed his basketball career and became a barber to help his son become a basketball star.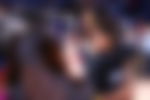 Morant reportedly dated Kadre Dixon, who played basketball and volleyball for Fisk University. They were alleged to have started dating in 2017 and kept it private until Dixon posted a picture of the two on social media in 2018. The two welcomed their daughter Kaari Jaidyn Morant in 2019. Many believe Morant and Dixon broke up after they unfollowed each other on social media.
The Grizzlies star has a daughter named Kaari Jaidyn Morant, born in 2019.
Ja Morant's career
Ja Morant was not heavily recruited despite his great performances for Crestwood High School. The only major NCAA Division I school to offer Ja a scholarship was the University of South Carolina. However, he opted to play for Murray State after an assistant coach saw him playing in a gym. Morant and his family thought Murray State wanted him more and so they agreed to the scholarship in 2017. The young hooper slowly but steadily became one of the best college stars in the country playing for the program. In his freshman year, the school lost in the first round of the NCAA Tournament. The team was eliminated in the second round the next year. Morant finished his college career as the only player ever to average at least 20 points and 10 assists per game in a single season. After the elimination, he declared for the NBA draft in 2019.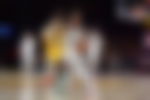 After a scintillating college career, Morant grabbed the attention of NBA teams. He was touted to be a lottery pick and the Grizzlies selected him as the second overall pick in the 2019 NBA draft. Interestingly, Morant's AAU teammate Zion Williamson went to the New Orleans Pelicans as the #1 pick.
Morant hit the ground running and became one of the most important players for the Memphis Grizzlies. He started all 67 games in his rookie season and averaged 17.8 points, 7.3 assists, and 3.9 rebounds per game. With the help of this, Ja clinched the Rookie of the Year award in 2020. Miami Heat's Kendrick Nunn finished second and Zion Williamson came in third.
Ja continued his ascension in the league in the following seasons and made his first-ever All-Star appearance in 2022, also winning the Most Improved Player of the Year award. He made the All-Star team this season as well.
Ja Morant's career stats
Regular season stats:
Games played - 248
Points per game - 22.4
Assists per game - 7.4
Rebounds per game - 4.8
Playoffs stats:
Games played  - 19
Points per game - 27.3
Assists per game - 8.6
Rebounds per game - 6.8
Ja Morant's endorsements
Some of the major endorsement deals of Ja Morant are as follows:
Nike 




BodyArmor




Hulu




Beats by Dre




Uber Eats




Panini America




PSD
Ja Morant's sneaker contract
Ja Morant signed a multi-year deal with Nike before the 2019 NBA draft, which is reportedly worth $12.01 million. Given the star's high-flying and electrifying style, he is one of the most marketable young athletes in the league. Nike took a substantial step in its relationship with Morant at the end of last year. After rumors of Ja getting his own line of signature shoes, the brand unveiled the "Day One" Nike JA 1 in December 2022. Then in April 2023, the JA 1s were released to the public. Given his continuous rise as a superstar in the league, the partnership between Nike and Morant is expected to be long-term.
Ja Morant's major achievements and awards
2 x NBA All-Star (2022. 2023)


All NBA Second Team (2022)


NBA Most Improved Player (2022)



NBA Rookie of the Year (2020)




NBA All-Rookie First Team (2020)




Consensus first-team All-American (2019)




NCAA season assists leader (2019)




Lute Olson Award (2019)




Bob Cousy Award (2019)




OVC Player of the Year (2019)




2× First-team All-OVC (2018, 2019)




OVC Tournament MVP (2019)
Ja Morant's current contract details
Ja Morant signed a four-year $39.62 million rookie scale contract with the Grizzlies in 2019. Then in July 2022, he reportedly signed a massive five-year $194.3 million designated rookie contract extension. With this, Morant is all set to receive an annual average salary of $38 million. He will earn around $33 million for the upcoming 2023-24 season.
Ja Morant's charity and foundation
Ja Morant reportedly organized a fundraiser for his 20th birthday to help The Boys & Girls Club of Greater Memphis and pledged to match every donation up to $10,000. He also gifted a recovery room to Murray State, which is fully designed with NBA-approved technology to help the program. In 2021, Morant took to social media and started the #Jas12DaysofKindess drive where he asked his fans to suggest charitable organizations that he would go on to support for the next 12 days. Morant, together with his partners, helped organizations such as Camp Conquest, George Mark Children's House, Opportunities Inc., First Responders Children's Foundation, etc during the drive.
Ja Morant's car collection
Ja Morant is a huge fan of fancy cars and has spent a lot on his car collection. As soon as he made it to the NBA, the star gifted new cars to his parents. He reportedly owns a Rolls Royce Dawn, which is worth around $1 million. Morant also has an Aston Martin Vantage, Mercedes-Benz A-Class, a Porsche Cayenne, and a Ferrari Roma.
ADVERTISEMENT
Article continues below this ad
Ja Morant's house
Ja Morant bought a mansion for his parents in Eads, Tennessee, in 2019 worth a reported $1.3 million, after signing his rookie contract. After signing a huge extension in 2022, Morant added another property near his parent's mansion for a reported $3 million. The mansion spans 13,836 square feet and includes seven bedrooms among other luxury amenities.
Ja Morant's social media accounts
ADVERTISEMENT
Article continues below this ad
| | |
| --- | --- |
| Full Name | Temetrius Jamel "Ja" Morant |
| Popular Name | Ja Morant |
| Birth Date | August 10, 1999 |
| Birth Place | Dalzell, South Carolina |
| Height | 6 ft 3 in (1.90 m) |
| Weight | 174 lb (79 kg) |
| Parents | Tee and Jamie Morant |
| Siblings | Teniya Morant |
| Nationality | American |
| Ethnicity | African American |
| Net Worth | $80 Million |
| Salary | $12 Million |
| Relationship/Marital Status | Single |
| Children | Kaari Jaidyn Morant |
| Profession | Basketball player |
| Team | Memphis Grizzlies |