Jack Nicklaus
Jack Nicklaus is perhaps the most distinguished golfer in the history of the sport. Nicknamed 'The Golden Bear,' Nicklaus set a benchmark with his sensational wins, and his on-course heroics have inspired a generation of golfers.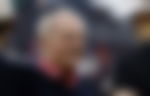 From back-to-back major wins to unparalleled records, let's dive in to learn more about the golfing legend!
Early life, career, and net worth of Jack Nicklaus
Jack William Nicklaus was born on January 21, 1940, in Columbus, Ohio, and possessed great athletic abilities growing up. Despite taking up golf at the age of 10, Nicklaus initially went on to enroll himself in a pre-pharmacy program at the Ohio State University.
He later began to pursue a career as an insurance salesman in hopes of keeping his golfing career going while he worked. Before going professional, Nicklaus' career was marked by several sensational wins. Between ages 10 and 17, the golfer won nearly 30 events in the Ohio area. He won the U.S. Amateur Championship twice in college, once in 1959 and 1961. He also picked up the individual title at the NCAA Championship in 1961, becoming the first golfer to win both coveted titles in the same year.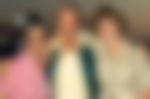 It was in the final year of his college when the realization dawned upon Nicklaus that he could make much more money to support his family as a full-time golfer. In his long-standing career, the golfing legend has also amassed great wealth as a result of tournament wins, endorsement deals, business ventures, and more. His current net worth is estimated to be around a whopping $400 million. One of the most successful athletes of all time, the 73-time PGA Tour winner also boasts an enviable private jet collection. He bought his first private jet in 1964 and even took flying lessons for some time.
Family and background
Jack Nicklaus is miles ahead of many current-day golfing heavyweights when it comes to on-course achievements. Despite his incredible accomplishments, the golfer has always been a family man first. The golfer was born to Helen and Charlie Nicklaus and grew up in the Upper Arlington suburb of Columbus, Ohio.
Charlie was a pharmacist, and the father-son duo spent a great deal of time working behind the pharmacy counter. Nicklaus' father was an all-round athlete himself who had delved into the likes of football, tennis, and even golf. Their special relationship came to light again in 2003 when a lecture hall in Palm Beach Atlantic University's new School of Pharmacy was named in honor of the patriarch.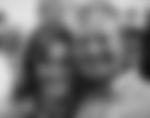 Jack Nicklaus got married to his wife, Barbara, a month after the 1960 U.S. Open. They had met each other during their first week at Ohio State. They tied the knot on July 23, 1960, which coincided with the PGA Championship. The golfer picked the date himself as he was ineligible to play in the major. For over 60 years, Barbara has stuck by her husband's side and has witnessed him set several benchmarks in the sport of golf.
Together, the pair welcomed five children, Jack II, Steve, Nancy, Gary, and Michael. The golfer even fainted at first sight of his first three children being born! One of the golfer's strict rules was to never be away from his family for more than two weeks at a time. He also has 22 grandchildren, including NFL tight end, Nick O'Leary.
Jack Nicklaus' professional career
In 1957, Nicklaus played in the first of his 44 straight U.S. Opens. However, he garnered significant attention by finishing second in the 1960 U.S. Open. In November of 1961, then 21-year-old Nicklaus finally decided to go professional. G
After he turned professional, Nicklaus' career soon took off. He burst onto the scene with a win at the 1962 U.S. Open, where he defeated the King, Arnold Palmer. This set in motion an incredible run for the golfer in major events. He won his first-ever green jacket and Wanamaker trophy in 1963. This was followed by another win at Augusta in 1965. That year, Nicklaus beat Gary Player and Arnold Palmer by nine strokes. This margin of defeat would remain unbroken until Tiger Woods won by 12 in 1997. The next year, Nicklaus completed his career grand slam at the age of 26 by winning his first claret jug at Muirfield. By the end of the decade, the Golden Bear already had seven majors and thirty PGA Tour titles to his name.
Major Championship Victories
In his illustrious career, Jack Nicklaus won a total of 18 majors, a record that remains unbroken till date! The 1970s, just like the decade that came prior, witnessed Jack Nicklaus' sheer dominance as he picked up eight majors and 38 PGA Tour titles. Out of his 40 starts in majors during the 70s, the golfer only missed the cut once.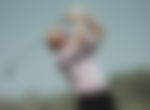 With his 1971 PGA Championship win, Nicklaus became the only golfer to achieve the career grand slam twice. The golfer closed out the 1970s with a win at the 1978 U.S. Open. The next year saw the golfer going winless for the first time in his unmatched career. After winning many accolades and his business interests growing by the day, Nicklaus contemplated retirement as he reached the age of 40. However, the Ohio native upgraded his schedule to a limited one, resulting in  U.S. Open and PGA Championship wins in 1980.
In 1986, the golfer picked up his 18th and final major at the age of 46 in Augusta. With that win, the golfer claimed his sixth green jacket. His absolute dominance at the Masters remains unsurpassed. He also won a total of four Wanamaker trophies in his career.
The golfer won the coveted U.S. Open title four times in his career. He is also the only player to win the U.S. Open in three different decades. Meanwhile, he has claimed the Open Championship a total of three times in his career. Another feat by Nicklaus, which is almost as amazing as his 18 major wins, is his 19 runner-up finishes.
Life After Golf
Like in the PGA Tour, Nicklaus also found great success on the Senior PGA Tour. He and the likes of Arnold Palmer, Gary Player, and Lee Trevino helped popularize the senior major championships. The golfer continued to play well into the 90s, ensuring top-10 finishes in 1990 and 1998. He played his final U.S. Open in 2000. The same year, he competed in his last PGA Championship, wherein he missed the cut by just one stroke. Five years later, Nicklaus drew the curtains on his major campaign by playing in his final Open at St. Andrew's. In an amazing coincidence, Tiger Woods would win the U.S. Open and the PGA Championship in 2000. He also emerged victorious at the 2005 Masters and the Open Championship.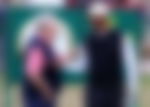 After Nicklaus' career drew to an end, he ventured out into business endeavors like golf course design, wine, books, and videos, among other things. Ever since he started in 1976, Nicklaus has continued to host the Memorial Tournament every year in Columbus, Ohio. One of the main attractions on the PGA Tour, this event raises millions of dollars every year for the Nationwide Children's Hospital.
ADVERTISEMENT
Article continues below this ad
However, Nicklaus has been highly instrumental in designing golf courses in his post-golf life. His first design was the Harbour Town Golf Links, along with Peter Dye, which was opened for play in 1969. Next came the Muirfield Village Golf Club, which has hosted the Memorial Tournament since its very first edition in 1976. The 18-time major winner partners with his four sons and his son-in-law through his company, Nicklaus Design.
Honors and Awards
Jack Nicklaus' unprecedented success on and off the greens has brought him several accolades. The golfer was inducted into the World Golf Hall of Fame in the inaugural class 1974. 21 years later, he was also inducted into the Canadian Golf Hall of Fame. The Vince Lombardi Cancer Foundation honored him with the "Lombardi Award of Excellence" in 2001. The Ohio State University in his hometown also boasts a Jack Nicklaus Museum, which was opened in 2002.
ADVERTISEMENT
Article continues below this ad
In 2005, President George W. Bush conferred upon him the highly-coveted Presidential Medal of Honor. He further won the Congressional Gold Medal in 2014. These two are the highest civilian awards in the United States of America.
Along with LPGA legend Annika Sorenstam, Nicklaus was named a Global Ambassador for the International Golf Federation in 2008. He played a crucial role in bringing golf to the Olympics for the 2016 and 2020 games.
Jack Nicklaus may have stopped pursuing major wins years ago, but his contribution to the game will remain unrivaled. Up-and-coming golfers will always look up to the legend for generations to come!