Jake Hager
Jake Hager 2021: Net Worth, Salary and Endorsements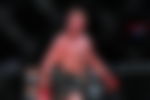 Few men have made a successful career in MMA after leaving the WWE, and Jake Hager is one of them. Now signed to AEW, Hager is pushed as a monster heel and the biggest threat in the Inner Circle.
Hager's wrestling career began in 2006 when he wrestled for Deep South Wrestling. Once he finished his WWE tryout, they moved him to OVW, the previous developmental brand of the WWE.
He made his debut on the main roster in 2008 on the ECW brand, under the name Jack Swagger.
WWE career (2008-2017)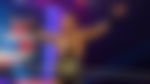 While wrestling under the ECW brand, Hager won the ECW Championship. After going on an undefeated streak with the title, he dropped it to Christian and moved to Raw.
In 2010, Hager won the Money in the Bank ladder match at WrestleMania. He cashed in at the following SmackDown against Chris Jericho and won the World Heavyweight Championship. His reign would be short and unimpressive, as he dropped it to Rey Mysterio at Fatal 4-Way.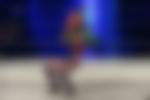 Jake Hager became part of a major storyline in 2011, where he trained Michael Cole for his WrestleMania match against Jerry Lawler. His next big moment came in 2012 when he defeated Zack Ryder to win the United States Championship.
The Real American (2013-2017)
Swagger returned in 2013 alongside Zeb Colter, his new manager. He entered the Elimination Chamber match and walked out the winner, pinning Randy Orton via roll-up, Despite his big win and push, he was unsuccessful in winning the World Heavyweight Championship at WrestleMania 29.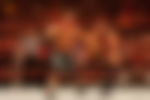 He would then team up with Cesaro and form a tag team called the 'Real Americans'. The Real Americans were very popular because of their catchphrase "We the People", which Hager still gets cheered with.
2014 onwards, Hager would be involved in insignificant feuds and would be used as enhancement talent for the likes of Rusev and Baron Corbin. He requested his release from the company in March 2017 and was released two weeks later.
MMA career (2017-present)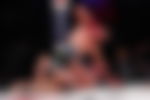 Jake Hager began his MMA career under Bellator and made his debut in 2018 against J. W Kisser. He defeated him in 2:09 via submission. His next match came against T. J. Jones, who he humiliated in a minute and 56 seconds. After Jones submitted, Hager refused to relinquish the arm triangle.
They ruled his next match against Anthony Garrett a no-contest after an unintentional groin strike. He extended his undefeated run to 3-0-1 against Brandon Carlton at Bellator 250.
All Elite Wrestling (2019-present)
Jake Hager made his AEW debut at the debut episode of AEW Dynamite. He attacked Cody and Dustin Rhodes, aligning him with Chris Jericho and the Inner Circle.
In his AEW PPV debut, he beat Dustin Rhodes at Revolution in 2020. His first loss in AEW came to Jon Moxley in an Empty Arena No Holds Barred match for the AEW World Championship.
Since then, he has also challenged for the TNT Championship, and his 2021 has begun with Sammy Guevara teaming up with him to take on the rest of the Inner Circle.
Jake Hager Net Worth 2021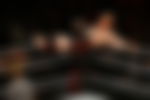 The net worth of the former World Heavyweight Champion is an astounding $3 million. We can attribute most of this to his rising status as a freak in the MMA world and also his run in AEW.
Jake Hager's Achievements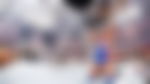 The Oklahoma-born wrestling champion is quite an accomplished athlete and is a 2006 Collegiate All-American. He is a former World Heavyweight Champion, a former United States Champion, and a former ECW Champion.
Hager has also won the 2010 Money in the Bank ladder match at WrestleMania 26. He won the 2013 Elimination Chamber match to face Alberto del Rio at WrestleMania 29 for the World Title. Hager has also won the Lucha Underground World Championship.
Personal Life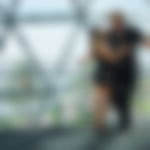 Jake Hager is married to Catalina White, a fitness instructor. The couple has two children, Knox and Presley. He lives in Tampa, Florida.
How to contact Jake Hager?
Twitter- @RealJakeHager
Instagram- @realjakehager
Actual Name
Donald Jacob Hager Jr
Residence
Tampa, Florida
Nationality
United States
Height

Weight

6ft 7 inches

275 lbs

Accomplishments
ECW Champion, World Heavyweight Champion, United States Champion, Money in the Bank winner, Elimination Chamber match winner, Collegiate All America, Lucha Underground World Champion.
MMA record
3-0-1
Spouse
Catalina Hager
Ring name
FKA Jack Swagger, Jack Swagger, Jake Hager, Jake Strong
Debut
September 2006
Trained by
Deep South Wrestling
Net worth
$3 million