Jake Paul
Jake Paul Net Worth 2023, Salary, Girlfriend, and More
Jake Paul Net Worth and Salary 2023
No other personality in recent times has had the kind of impact on boxing as the twenty-six-year-old Jake Paul. On August 25, it will be five years since he entered the ring.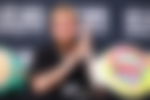 But much before he embarked on a new career, Paul had a hugely successful career as a YouTube Content Creator. Starting in 2013, the Cleveland, Ohio-born boasted a channel with over twenty million subscribers.
According to ?celebritynetworth.com? as of 2023, Jake Paul?s net worth is nearly $60 million. They also added that his annual income before tax deduction hovers between $20 million and $50 million, generated through boxing fights, YouTube videos, endorsements, and merchandise.
According to Forbes, his Salary for 2022 stood at approximately $30 million. Through endorsements alone, he made roughly $8 million.??
Jake Paul Business, Promotions, and Sponsorships Earnings 2023
It was in 2021 that Jake Paul joined his advisor Nakisa Bidarian to lay the foundations of his promotional venture, Most Valuable Promotions.?
The promotion was behind Paul's two matches with former UFC champion Tyron Woodley in 2021. Even the bout with Anderson Silva in October last year took place under MVP.
But the venture hit gold with the boxing match between then undisputed champion Katie Taylor and Amanda Serrano, promoted by MVP, on April 30, 2022.?
The first-ever bout for women in New York?s Madison Square Garden was described as the ?biggest women?s fight of all time.??
Apart from the nearly 20k crowd who thronged the stadium, people across 170+ markets, or almost 1.5 million audiences, according to DAZN, were able to watch the match. Amanda Serrano reportedly took home $1 million.?
Jake Paul signed up for a ?multi-year? contract with Professional Fighters League early in January this year. The deal requires him to participate in the franchise?s mixed martial arts promotional activities.?
Thus his designation would be that of ?head of fighter advocacy.? Regarding fights, he would take part in PFL?s PPV Super Fight Division and take home roughly fifty percent of the revenue generated by pay-per-view sales.
Besides the above, Jake Paul also has a stake in Betr, a sports company that claims to have developed the world?s first direct-to-consumer micro-betting app. Available through Apple and Google Play stores, the app, introduced in 2022, is reportedly an outcome of a collaboration between Paul and Joey Levy.
Aside from the boxing matches and the various business ventures, endorsements form a considerable part of Jake Paul?s overall earnings.
?The Problem Child? currently is reported to have lucrative deals inked with UK-based men?s apparel brand boohooMAN, American sports betting firm DraftKings, and New York-based fashion travel accessories maker SPRAYGROUND, among others.
It should be noted that Paul's clothing line, RNBO Clothing, stands for ?Rise N Be Original.??
Jake Paul?s Early Life
Born on January 17, 1997, in Cleveland, Ohio, to Greg Paul and Pam Stepnick, Jake Joseph Paul went to Westlake High School in his hometown.?
Reportedly football and wrestling were the sports that grabbed his attention initially. After completing his schooling, Paul went to Cleveland State University to pursue higher studies.
He has an elder brother Logan Paul who was into YouTube content creation and later took a leap into boxing and finally into the pro wrestling franchise WWE, where he is a big star now.
Jake Paul?s Social Media Career
The social-media career of Jake Paul could be divided into four phases.
1st, 2013 to 2016:
Jake Paul entered the social media arena by posting videos on Vine, the video hosting service meant for short video clips, by September 2013.
Unfortunately, the journey with Vine came to an end in 2017. But by then, Paul already had steady 5.3 million subscribers besides the 2 billion views.?
On May 5, 2015, ?The Problem Child? introduced his YouTube channel ?Jake Paul Daily Vlogs? to the world. Later Disney asked him to join their Bizaardvark series. But soon, they went their separate ways.?
Paul later confirmed being fired by Disney when the channel had to deal with increasing complaints against Paul over parties going out of control.?
2nd, 2017 to 2019:
Probably around early 2017, Jake Paul launched Team 10. It coincided with introducing TeamDom, a media company with a capital investment of $1 million.
A few months later, on May 30, along with the rest of the team members in Team 10, he presented a single, ?It?s Everyday Bro,? that reached the ninety-first position in the Billboard Hot 100.
In 2018, he released several recordings, mostly in collaboration with the Team 10 members, such as ?Malibu? on April 27, ?My Teachers? on May 11, ?Randy Savage,? and ?Cartier Vision? on May 24.
On August 15, 2018, roughly ten days before his first amateur fight with British YouTuber Deji Olatunji, Paul released a single ?Champion? primarily to taunt the former.
It must be noted while he made it to the Forbes list of 2018?s highest money-making YouTubers, the year also saw his Team 10 leaving for greener pastures.
3rd, 2019 to 2020:
In the year, 2019, Jake Paul carried forward his focus on musical releases. The first to take place was on March 1, titled, ?I?am Single.? It was followed by ?These Days? on December 13.
?Fresh Outta London? came out on July 24, 2020, which unfortunately garnered quite a lot of negative publicity. ?23? featured elder brother Logan Paul in the music video, which saw a release on September 10.
A collaboration with Canadian rapper TVGucci saw him introduce the number ?Dummy? on October 15 that year.?
4th, 2021 - Till Now:
In 2021, the world saw Jake Paul enter the big league with the launch of his boxing promotions firm, Most Valuable Promotions (September 2021), and roughly a year later, he introduced Betr, the micro-betting application.?
Finally, he made big news by signing a contract with Professional Fighter League (PFL) in January this year.
Jake Paul?s Boxing Career and Earnings
As far as his boxing career goes, Jake Paul has participated in seven professional bouts since commencing his boxing journey in 2018.
According to the Mirror, for his debut fight against Deji Olatunji, an amateur bout on August 25, 2018, Jake Paul must have made somewhere near $2 million overall.
Fought as the undercard event of the match between KSI and Logan Paul at the Manchester Arena, the six-round contest ended in the fifth. Jake Paul was declared a winner by way of technical knockout.?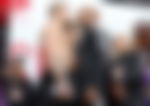 Versus AnEsonGib, January 30, 2020:
For his first professional bout against the British YouTuber AnEsonGib, Jake Paul?s take home was slightly less at roughly $1 million.
Though it was nearly two years since he entered the ring, the fight at Miami?s The Meridian at Island Gardens saw an emphatic win for the American, who closed the deal in the first round.
Versus Nate Robinson, November 28, 2020:
For the year?s second bout against American basketball star Nate Robinson, Paul received more than $1.2 million, according to SportsZion.
Like the first, the match at the Staples Center in Los Angeles ended early in the second round. Jake Paul knocked out Rodinson to score a second consecutive victory.
Versus Ben Askren, April 17, 2021:
Paul?s first match against a professional fighter at Atlanta?s Mercedes-Benz Stadium saw him get richer by $690,000, guaranteed as a fight purse.
Another early-round finish for Paul, who got the better of the professional grappler Askren in the first round to score a victory.
Versus Tyson Woodley, August 29, 2021:
For the first match against former UFC champion Tyson Woodley, Jake Paul received a guaranteed fight purse of $2 million. The two met in his hometown Cleveland at the Rocket Mortgage FieldHouse.
The eight-round match went the full distance, and Jake Paul was declared a winner by a split decision.
Versus Tyson Woodley, December 18, 2021:
The second fight against Woodley came a few months later. This time it took place at Tampa, Florida?s Amalie Arena. However, unlike the previous edition, Paul didn?t allow the match to reach the final round.
?The Problem Child? stopped Woodley in the sixth round with a vicious knockout that eventually received the ?KO of the Year? by both DAZN and ESPN.
The guaranteed purse for the match stood around $4 million.
Versus Anderson Silva, October 29, 2021:
The fight against former UFC champion and legend Anderson Silva was the second match in Paul?s career that went the total distance. The eight-round bout ended in a unanimous victory for ?The Problem Child.?
Paul?s fight purse also swelled to $5 million for the Glendale, Arizona?s Desert Diamond Arena match.
Versus Tommy Fury, February 26, 2023:
Jake Paul?s biggest fight to date. The battle culminated after years of talks. It was to be the American?s first match against a full-blooded boxer.
Tommy Fury, world Heavyweight champion Tyson Fury?s half-brother, won the match by a split decision despite Paul sending him down to the canvas in the final round.
Money-wise, it proved to be the biggest payday for Jake Paul. His guaranteed purse stood around $30 million.
Jake Paul: Record 2023
As of 2023, barring the amateur bout he won, Jake Paul?s professional record stands at six wins against one loss. Four of his victories came through knockouts.
Jake Paul's Girlfriend
Jake Paul is currently going serious with his Dutch girlfriend, Jutta Leerdam. A speed skating champion, she and Paul reportedly met on Instagram. They made their relationship official in April this year.
Before he met Leerdam, ?The Problem Child? was dating Instagram model and social media influencer Julia Rose. Their relationship began in 2020 and ended in the latter part of 2022.
But there were other girlfriends before Rose as well. He used to see another internet personality Tana Mongeau till 2019. Then there was Erika Costell. However, per many sources, their relationship wasn?t actual.??
During 2016 and 2017, Jake Paul dated model and actress Alissa Violet.
Jake Paul Real Estate
Apart from his many businesses, Jake Paul set his eyes on some serious property investments. Let?s start with his first purchase, a 15,000-square-foot residence in California?s Calabasas. Reportedly he bought the eight-bedroom mansion for nearly 7 million in 2017
The property's amenities include a fireplace, floor-to-ceiling picture windows, a pool, a spa with waterfalls, and two grills. However, he eventually sold in 2021 for $6.50 million.
Paul?s next big purchase happened this year. He bought a roughly twelve thousand square feet palatial residence for approximately $16 million.?
The two-story, eight-bedroom villa is located in Puerto Rico. Reportedly he purchased it from Major League Baseball player Yadier Molina.?
The vast place offers a gym, a swimming pool, a wet and a dry bar, and a six-car garage.
Jake Paul Foundation and Charity
Despite all his trash-talking and aggressive in-ring demeanor, Jake Paul has a heart that beats for people in need. For long associated with the ?Make Your Wish Foundation,? he founded ?Boxing Bullies? in 2021 to address the widespread issue of bullying. It is also into renovating gyms across the United States and Puerto Rico.?