Jalen Suggs
Jalen Suggs 2021: Career Stats and Scouting Report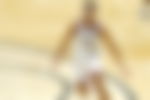 Jalen Suggs is a top prospect from the 2021 NBA Draft. He is one of the best point guards from his class and is likely to be a top 5 pick in the draft.
Suggs started his journey with Minnehaha Academy in Minnesota. He played AAU basketball for the Grassroots Sizzle which is in his hometown of Saint Paul. He excelled in both basketball and football, which is why along with a lot of basketball offers, he also had a few football offers from teams like UGA.
His father is Larry Suggs, who was his first basketball coach, and his mother is Molly Manley. He is currently dating Hailey Van Lith, who also played basketball.
Jalen Suggs Stats
Suggs solidified his status as a future star following his remarkable freshman season with the Gonzaga Bulldogs.
In his sole season in college, Suggs played in 30 games missing just one game out of the 2020-21 season. He averaged 14.4 points, 5.3 rebounds, and 4.5 assists per game.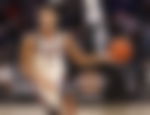 Despite being a slasher, Suggs still averaged 3.5 attempts per game from deep, while shooting 33%. That is still respectable on the college level. His field goal percentage was impressive, with him averaging 50% on 10.3 attempts per game. Finally, Suggs shot 75% from the free throw line on 3.8 attempts per game.
Jalen Suggs Net Worth
Although he has not signed a professional contract yet, Suggs is reportedly worth around $1.5 million and this number will only increase once he is drafted. Suggs is likely to be picked with the #4 or the #5 pick, which means he could earn around $5 million from his rookie contract.
Jalen Suggs Scouting Report
Suggs is the second best point guard in the draft class right now, just behind Cade Cunningham. He is a true floor general, and he was at the heart of the Gonzaga offense. He is an unselfish point guard, and that is how he gets the best out of his teammates.
Suggs is known for his athleticism, and has the ability to blitz past defenders. He combines his agility and his ball handling to get his opponents in knots. This has helped him become an elite slasher, who can finish through contact.
Standing at 6'4, Suggs is taller than the average point guard. That gives him an advantage over his matchup, and he uses that well on defense. He is a persistent defender who combines grit and his intellect.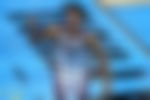 Although 33% from deep isn't bad at the college level, Suggs' shooting is the only major weakness in his game. If he can improve that along with his shot selection, he can be a promising combo guard in the NBA.
ADVERTISEMENT
Article continues below this ad
How to Contact Jalen Suggs?
Jalen Suggs on Twitter: @JalenSuggs2020
ADVERTISEMENT
Article continues below this ad
Jalen Suggs on Instagram: @jalensuggs
| | |
| --- | --- |
| Age | 20 |
| Nationality | United States |
| Birth Date | June 3, 2001 |
| Place of Birth | Saint Paul, Minnesota |
| Height | 6'4 |
| Weight | 205 pounds |
| Wingspan | 6'5 |
| Position | Point Guard |
| High School | Minnehaha Academy |
| University | Gonzaga University |
| Marital status | Single |